Operate
Extending asset life in the Gulf of Thailand
We have been the Service Operator for the Jasmine FPF-003 FPSO since 2011, operating in compliance with the Thailand Government, Flag State and CLASS requirements to drive production efficiency and cost reduction.
Key facts
years of operations and maintenance activity
liftings of crude oil to export tankers without incident
million barrels produced, several times more than original estimates
Throughout our tenure, we have extended expected asset life far beyond expectations - from 2016 to 2028 - as a result of a cost-effective approach to operations and life extension projects, resulting in the production of over 90 million barrels of crude oil, several times more than the original estimates of recoverable reserves.
Driving production efficiency and cost reduction
Through our strong project delivery and collaborative approach, we reduced Jasmine's operating and logistics costs to create operational efficiencies which will underpin the viability of the mature field development.
We reduced operating expenses by more than 30%, enabling economically viable life extension of the field. The Jasmine field has now produced over 90 million barrels, several times more than original estimates of recoverable reserves.
Extending field life
We completed a life extension study of the moorings, turret and main swivel bearing. Life extension of these components has been validated and CLASS extension secured until end of current contract life.
Ongoing technical studies such as the produced water handling and debottlenecking studies have resulted in modification projects to better manage late life reservoir conditions.
Enhancing the workforce
Throughout the duration of the project, we have maintained a strong and consistent team with less than 1.5% turnover of employees working in the field.
We significantly reduced logistic costs through the implementation of rota changes for offshore crew. Multi skilling of the workforce was undertaken to enable the crew to execute additional duties on the asset.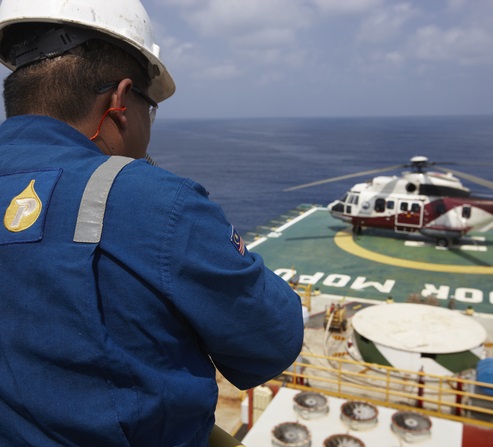 With a team of 40 people offshore
and an operations support team based in the Bangkok office, we continue to perform operations and maintenance and life extension works to the facilities, moorings and hull.