Our structure
We operate together as One Petrofac, a global company, working in cohesion and using a consistent operating model across our businesses and geographies – The Petrofac Way. 
Set up to deliver for clients
We are organised into business delivery and business enabling units. Our business delivery units comprise of:
our lump-sum EPC business,
our operations and projects business,
and our business dedicated to energy transition projects.
With a 42-year track record for excellence, our EPC business delivers onshore and offshore EPC (engineering, procurement, construction), installation and commissioning projects. Lump-sum turnkey is our predominant commercial model, but we also offer our clients the flexibility of other models, such as services on a reimbursable basis, through our engineering, procurement and construction management (EPCm) business model. Our services encompass both greenfield and brownfield developments oil and gas, and petrochemicals.
Our operations business manages and maintains client operational activities and services across the asset lifecycle, both onshore and offshore; delivers small to medium scale EPC projects and provides concept, feasibility and front-end engineering design (FEED) services, mostly on a reimbursable basis. It's also home to our market-leading well engineering, decommissioning and training capabilities, our brownfield modifications services, and the sole remaining operating asset of our Integrated Energy Services division.
Our Energy Transition Projects team is focused purely on operations and projects that support new and existing customers with their decarbonisation ambitions, notably in offshore wind, CCUS, hydrogen and waste-to-value. This team blends the best our EPC expertise and lump-sum discipline with the business development, flexibility, cost-effectiveness and customer centricity of our operations business.
How we add value
We enable our business through five corporate functions: QHSE, Finance, HR, Legal and Commercial, and Communications and Sustainability.
We deliver locally though our in-country teams, partners, contractors and supply chains, to deliver our business objectives in line with our values and strategy.
Wherever in the world we are working, it's always to one single global standard of excellence that assures consistent delivery for our clients.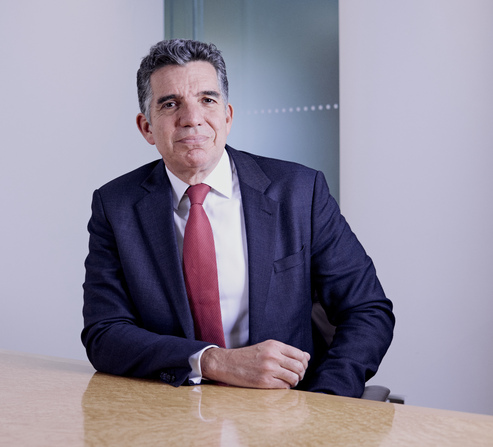 Who we are
Group Executive Committee
Each member of our Group Executive Committee is the leader of a single business delivery or business enabling function, and they work together to provide solutions that maximise value to stakeholders.