Sustainability
People
Petrofac is a people-based business. It is our people, their attitude and skills, who set us apart from our competitors.
We are committed to building a diverse workforce, which is representative of the communities in which we operate, while developing our people, keeping them safe, and looking out for their wellbeing. We are transforming Petrofac into a company that better reflects the communities we work in, and which promotes diversity and inclusion in its widest sense. Our commitment to have 30% of women in leadership roles by 2025 demonstrates this, as does our continued drive to deliver in-country value beyond our contractual or regulatory obligations.
Our people
We set ourselves ambitious people targets
We recognise that we need to do more to increase gender diversity in our management, as well as national diversity of our workforce better reflect the countries in which we operate
Careers
A people-based business
We are committed to developing all of our people, identifying and nurturing future leaders, and enabling everyone within the business to perform to their true potential. Meet some of the people helping us build a better future together
Listening to our people
We are listening and acting on what we are told. Be it through our confidential employee engagement survey or the Petrofac Workforce Forum, whose elected members have bi-annual meetings with our Board and Executive Leadership team; we are nurturing two-way communications with our people.
This allows us to not only put the best ideas into practice but understand what is of material importance to our people and how we can find the most effective solutions.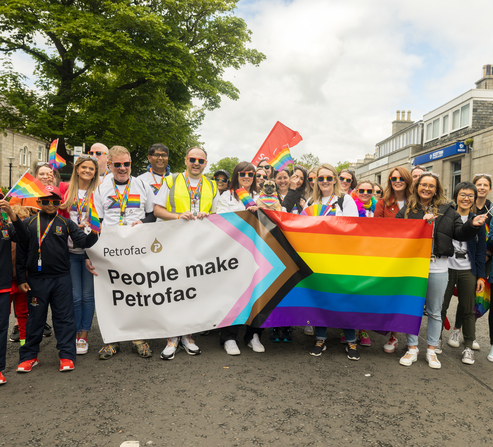 Creating an inclusive workplace
Our Employee Network Groups help us foster a truly inclusive workplace that reflects the world that we live in, the customers we serve and where anyone can succeed.
Advocating for our female colleagues