Inspiring future engineers in the UAE
When more than 30 students from 23 high schools across the UAE arrived at the American University of Sharjah (AUS) for the Mechanical Engineering Boot Camp it was hard to predict what their impression of engineering was. Some are part of engineering families; some never had a chance to experience the inner workings of the discipline first-hand.
The story they would be telling their friends and family in the days that followed is one of robots and quadcopters, 3D printing and mechatronics. Mechanical Engineering opened new STEM horizons, and hopefully will open new doors in the future.
Sponsored by Petrofac, as part of our efforts to unite academia and industry, and organised by the university's Department of Mechanical Engineering, the camps were offered to high school students in grades 10 to 12, to help them learn more about new fields of mechanical engineering.
"At Petrofac, we are committed to supporting STEM education initiatives," said M Narasimham, Petrofac's Head of Discipline – Mechanical Engineering. "The boot camps we have partnered with AUS to deliver allow young people to explore exciting new areas within our industry. I'm sure many of them may now be interested in pursuing a career in the energy sector."
Microfluidic chips, DNA samples, and altogether a lot of fun
Divided into two groups, students worked closely with faculty members from the department to design and 3D print several objects including a quadcopter; develop their computational thinking in robotics by building and programming functional robots using the LEGO EV3 robotics kit; gain hands-on experience in designing and fabricating microfluidic chips to analyse DNA samples and sit through a crash course on mechatronics.
Rami Ali, Laboratory Instructor at the Department of Mechanical Engineering and boot camp organiser, says that in addition to hand-on experience students also make friends at the event. "The camp helped some of them discover mechanical engineering while allowing others to get deeper knowledge about this discipline. It unleashed student's creativity, and we expect this event to play a big part in helping them with selecting their future career."
"We wanted students to understand that mechanical engineering can be fascinating and fun."
For Dr. Mamoun Abdel-Hafiz, Professor and Head of the Department of Mechanical Engineering at AUS, it is about providing a memorable and fun learning experience. "When we designed the boot camp, we wanted students to understand that mechanical engineering can be fascinating and fun. Imagine what it would feel like to still be in high school but learn to 3D print a quadcopter or produce renewable energy. By engaging students in these exciting projects, we were able to build their critical thinking and communication skills and teach them how to work within a team. We offered them an unforgettable campus experience."
He added: "By working with talented students at the school level, we are ensuring that future generations are aware of national and global opportunities and needs in the field, which helps them make informed decisions about their future. Our focus in the College of Engineering is to graduate innovators and global citizens who can contribute to the UAE knowledge economy and solve global problems. The boot camp is one step towards achieving that."
But don't only take the word of adults for it. Nishant Sood, a grade 11 student at Sharjah English School, said that she enjoyed the boot camp and found it educational. "Not only did I make friends along the way, but I was also able to experience different aspects of mechanical engineering that helped me understand what this field is about. The instructors were always there to assist me when I was not sure what to do and were very supportive. The boot camp at AUS was well-equipped and I was able to get hands-on experience using tools like a spot welder, bending machines and so much more. All the modules included practical activities which made it even more fun," she said.
Srujan Bhirud, a grade 12 student at The Indian High School, added: "I really liked working in teams and with a partner, as well as being able to take home some of the objects we made like the grill, the hammer, and the laser printed plates. All the lessons were very informative and to be able to do actual mechanical engineering work was a great experience."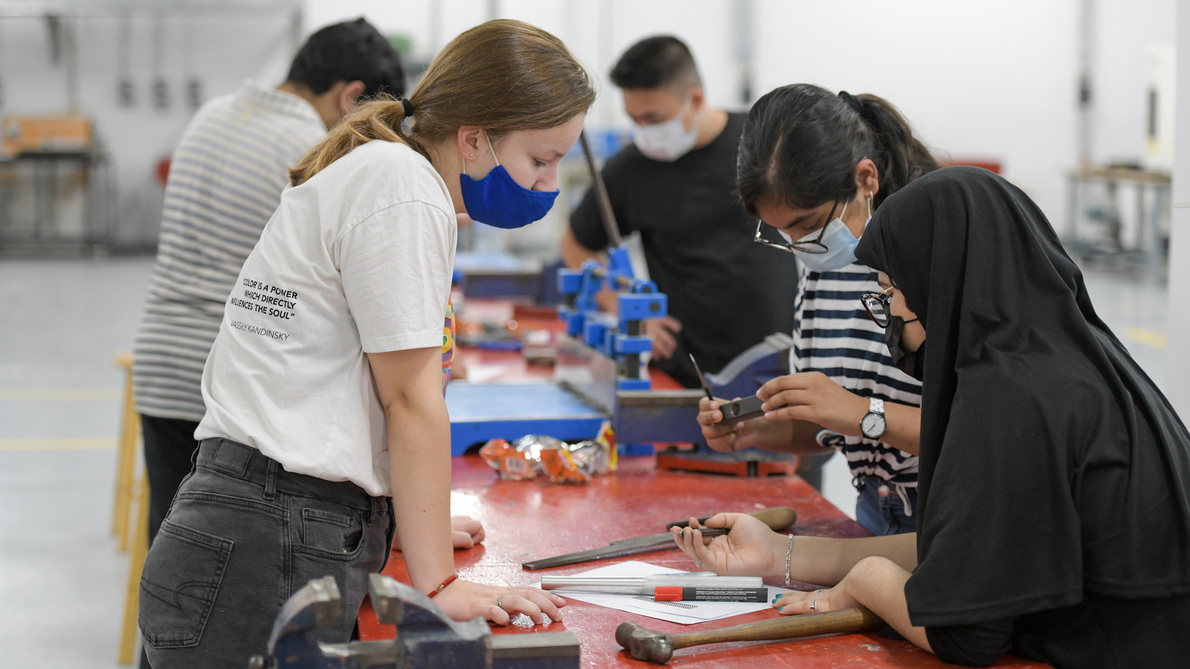 Inspiring future engineers in the UAE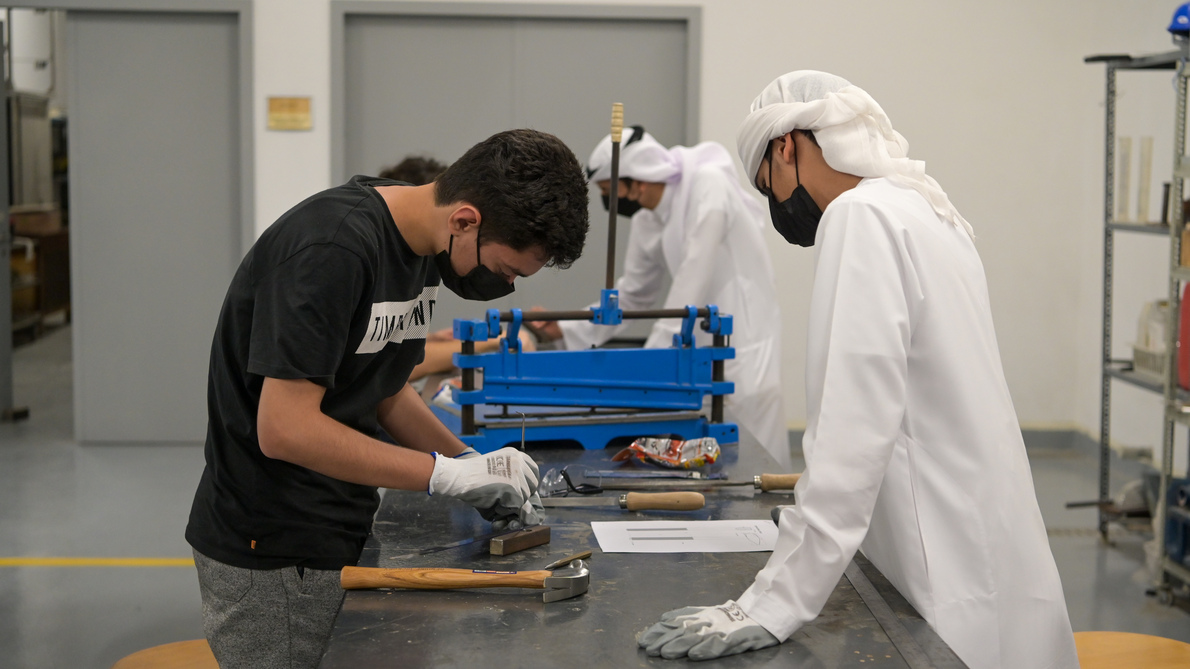 Inspiring future engineers in the UAE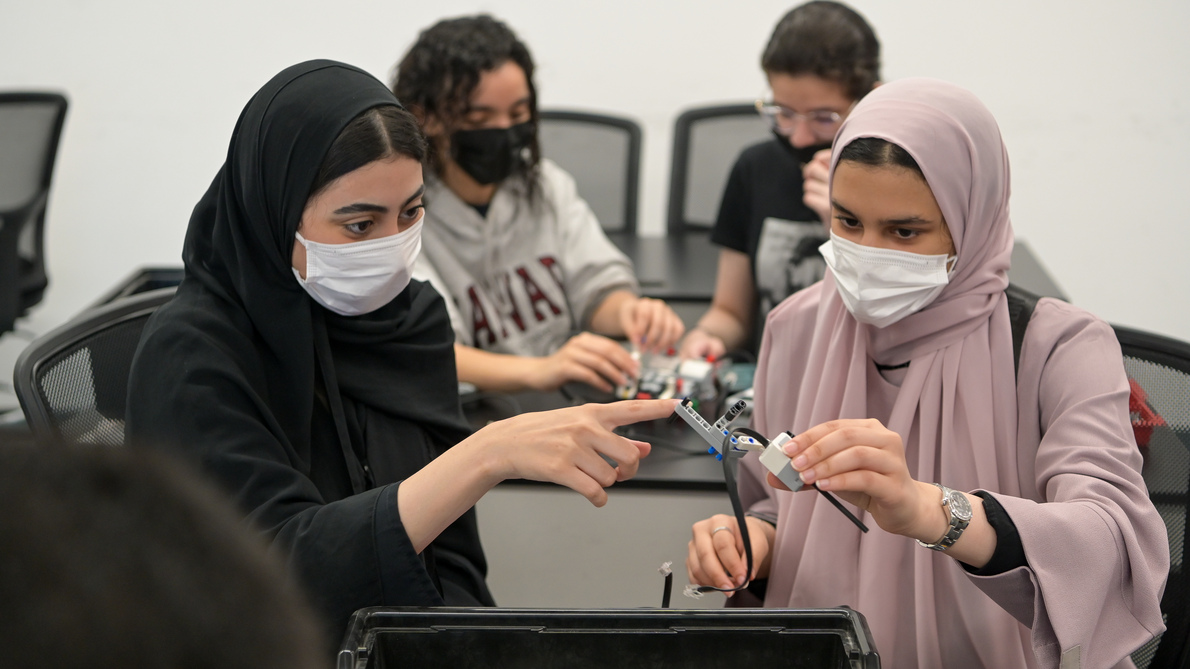 Inspiring future engineers in the UAE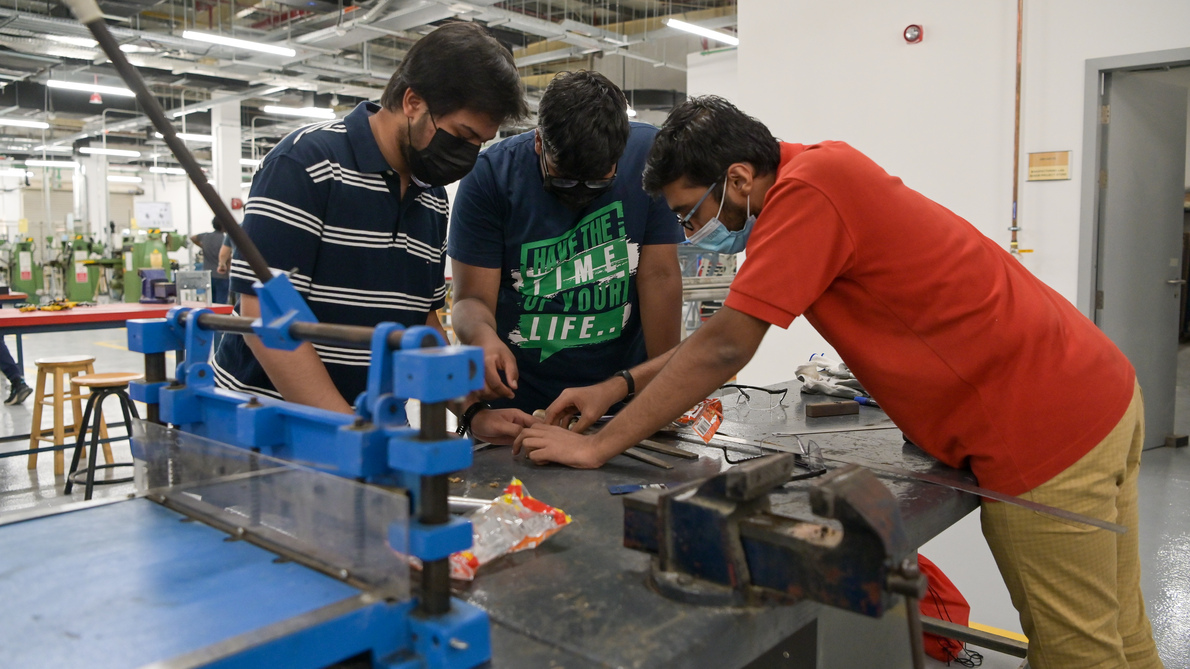 Inspiring future engineers in the UAE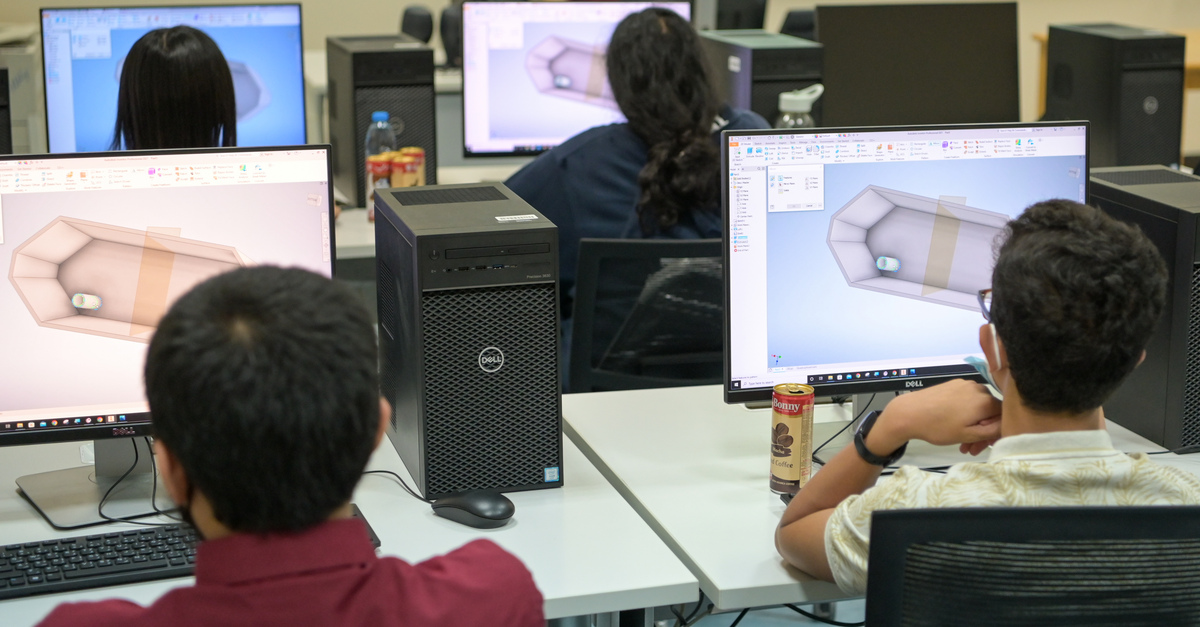 Inspiring future engineers in the UAE