Building skills to support the UAE's technological and industrial growth
Roudha Bahr, an up-and-coming Operations Engineer at Petrofac, is always on the lookout for new challenges and opportunities. This kind of enthusiasm and willingness to learn have served her well from the moment she started her career as a Petrofac graduate.  
With Petrofac's deep-rooted heritage in the UAE, we are firmly committed to help build capabilities, as well as promote science, technology, engineering, mathematics (STEM) education amongst young Emiratis. Roudha shares this commitment, which explains why since 2018, she has always found time to volunteer for the annual EmiratesSkills national competition and has coached more than 20 engineering undergraduates from various universities across the Emirates.
Established in 2006, the competition is designed to increase awareness of vocational and technical education and raise the national level of advanced technological capabilities among Emirati youth. Joining Roudha as sponsors of this year's edition, we have provided four student competitors with the tools, components, consumables, and accommodation for the Abu Dhabi event.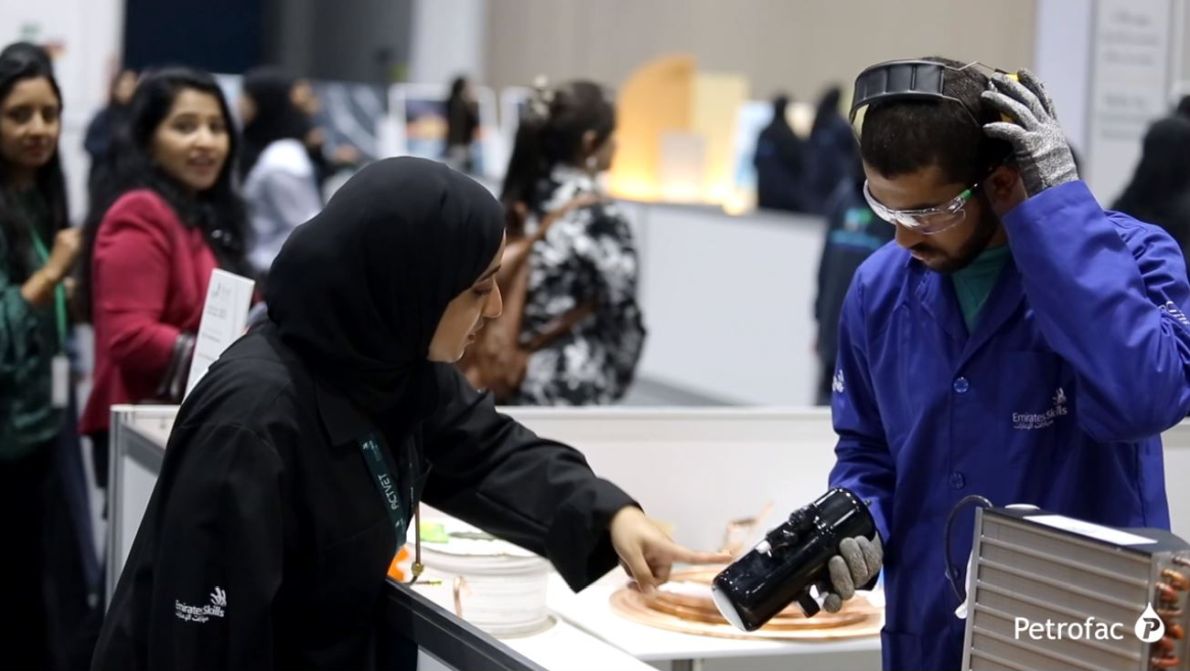 Roudha Bahr dedicates her time to helping young engineers in the UAE
From competitor to coach: blazing the trail for Emiratis in engineering
"Students learn so much in the classroom. But, to really get a sense of what they are studying and its application to real-life settings, it is important for them to participate in these types of activities," Roudha explains where her passion for mentoring others comes from.
Speaking about her equal passion for volunteering, Roudha reveals that as a young Chemical Engineering student at the United Arab University, she would join science competitions, such as Think Science. She would also take on summer jobs, including a stint as a trainee in engineering with one of the UAE's largest utilities providers, as well as an international airline carrier, in retail management with a property developer, and in medium voltage engineering with an aluminium company. When she graduated, Roudha also joined the Ministry of Youth's cultural exchange programme, spending time in Japan and Egypt.
Roudha was the first female competitor in the 'Refrigeration and Air Conditioning' category at the 2017 WorldSkills competition and she never looked back. She was instrumental in managing the same category at the WorldSkills Asia competition hosted by the UAE in 2018 and represented the Emirates as a WorldSkills competition judge in 2019.
"Coaching students for these competitions has become my passion. It has been something I always look forward to doing for at least three to four months each year."
Covering 23 engineering and technological skills categories, 53 top performers were recognised at the end of this year's national competition. These include 14 gold, 18 silver, and 21 bronze medal winners, who will now have the opportunity to represent the UAE on the world stage.
"Having been one of the first female competitors in 2017, I learned a lot from that experience and realised the importance of continuously enhancing our skills, especially with the rapid advances and developments in technology and engineering.
"So, coaching students for these competitions has become my passion. It has been something I always look forward to doing for at least three to four months each year. It's great fun, but I also want to pass on my knowledge to the next generation, hoping that they too will follow my lead and do the same for others someday."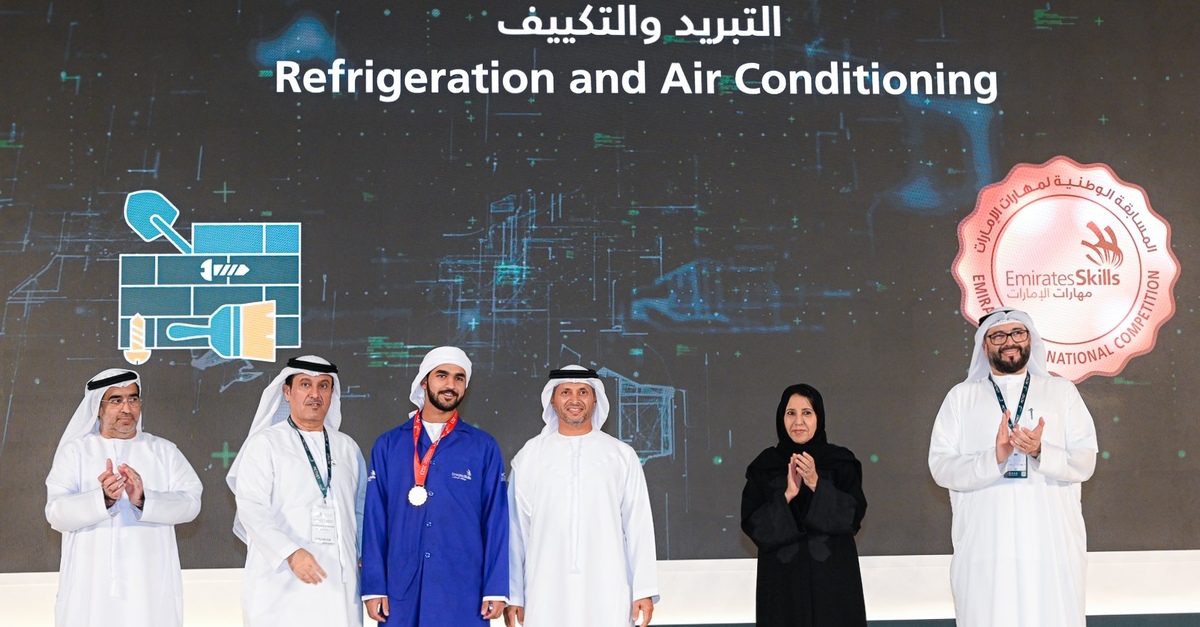 Coached by Roudah and supported by Petrofac, Faisal Mohammed Al Zaabi from the ADNOC Technical Academy receives a bronze medal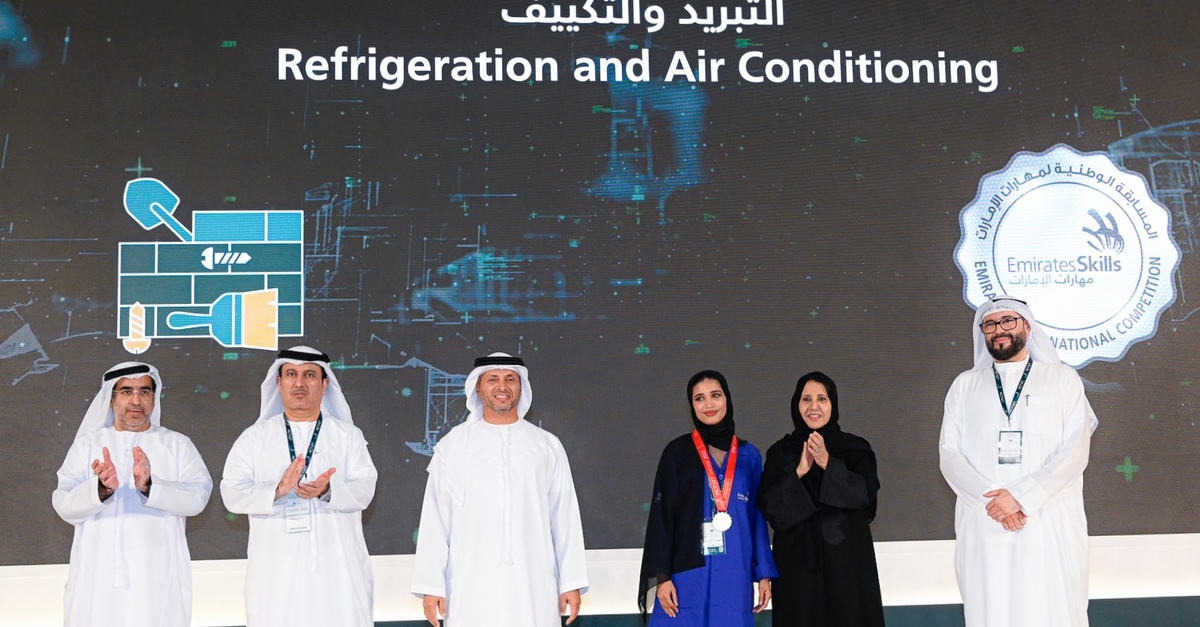 Coached by Roudah and supported by Petrofac, Fatima Al Rashdi from the Higher Colleges of Technology receives a silver medal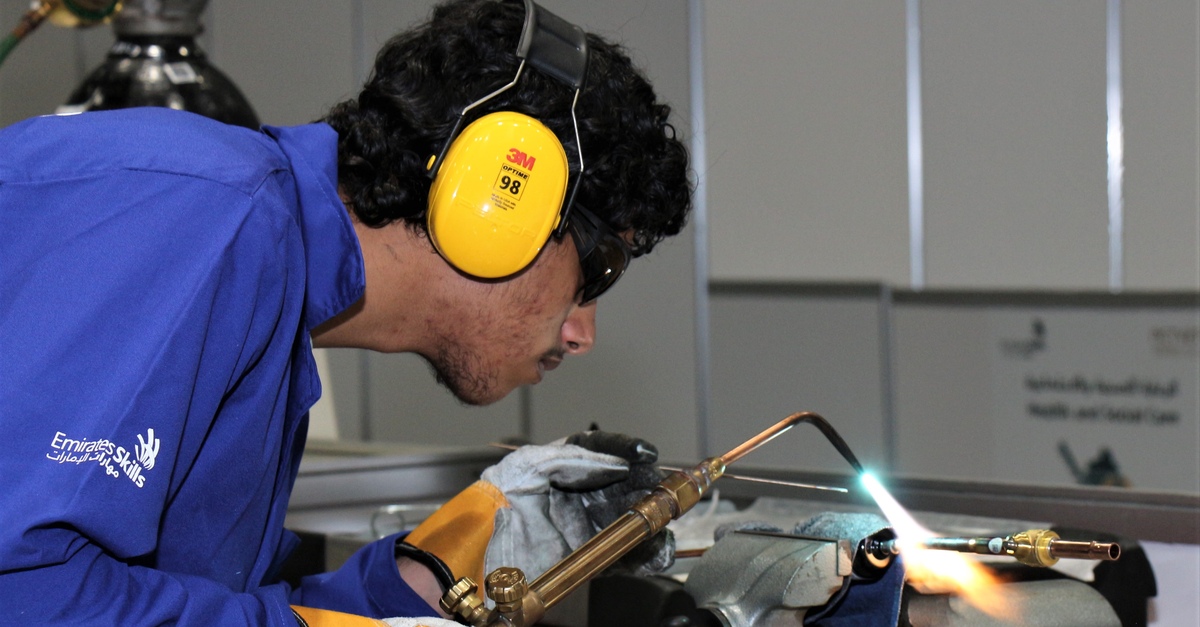 Building skills to support the UAE's technological and industrial growth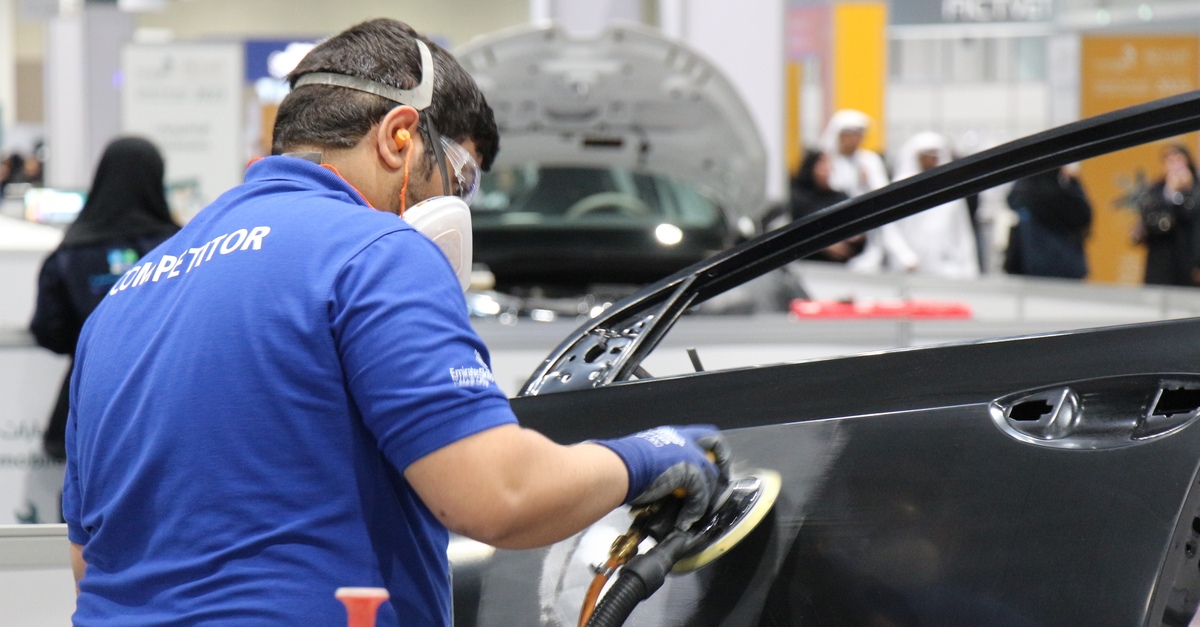 Building skills to support the UAE's technological and industrial growth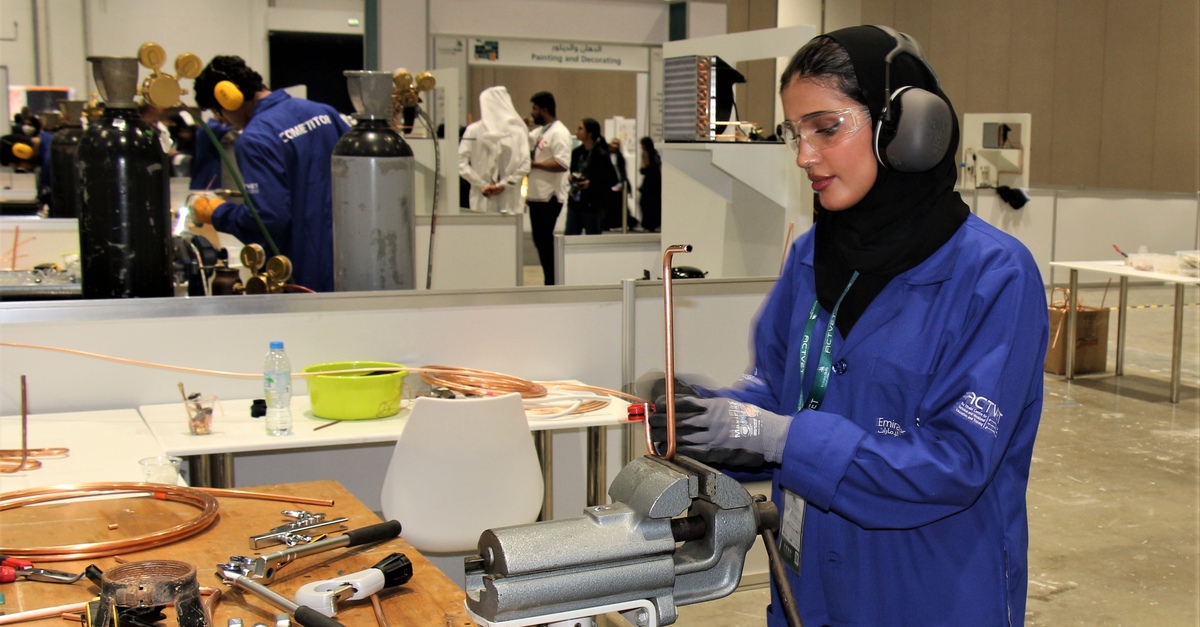 Building skills to support the UAE's technological and industrial growth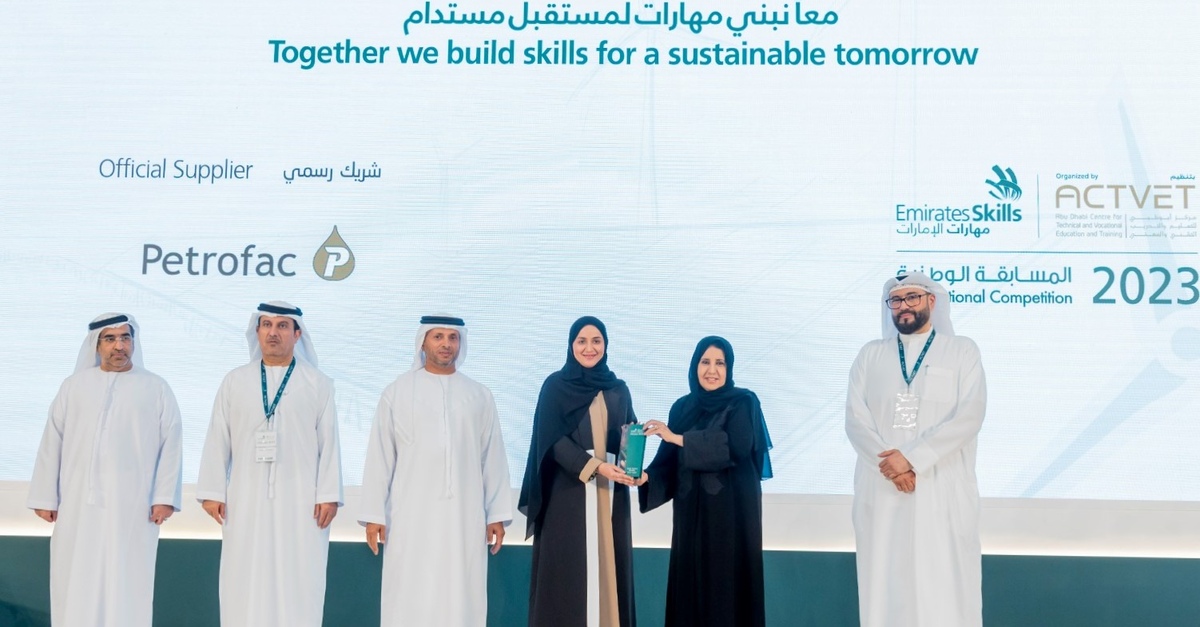 Organisers thanked Petrofac for its support of the event with Nawal Murad, our Manager for Nationalisation in the UAE receiving the award