Nurturing STEM starts at home
At Petrofac, we are committed to supporting STEM initiatives and encouraging young people to consider a career in the field. Our Operations Engineer, Muritala Ajao, shares this passion.
We spoke to him about the work he's doing to encourage black and minority ethnic (BME) children into STEM.
Growing up in Lagos, Nigeria and experiencing fluctuating power supply is what first piqued Muri's interest in engineering. His family's electricity would regularly turn off and the problem solver within him soon wanted to become part of the solution.
Prior to joining Petrofac, Muri moved from Lagos to London, where he studied Electrical Engineering and Electronics at Greenwich University, before working at an electric vehicle company in Essex.
It was during that time that he started coaching his cousins and nephews on STEM subjects. "I have family in London and I soon noticed that the children of immigrants in the areas where they lived were missing out on STEM training," explains Muri. "Lots of people in my family are nurses and they don't have much free time. I wanted to help, so I started hosting family sessions every Sunday to teach the kids in my family about computer programming."
After successfully applying for our graduate scheme, Muri made the move north to Aberdeen. "It's not actually as cold as I first expected, I must be used to it now," he laughs.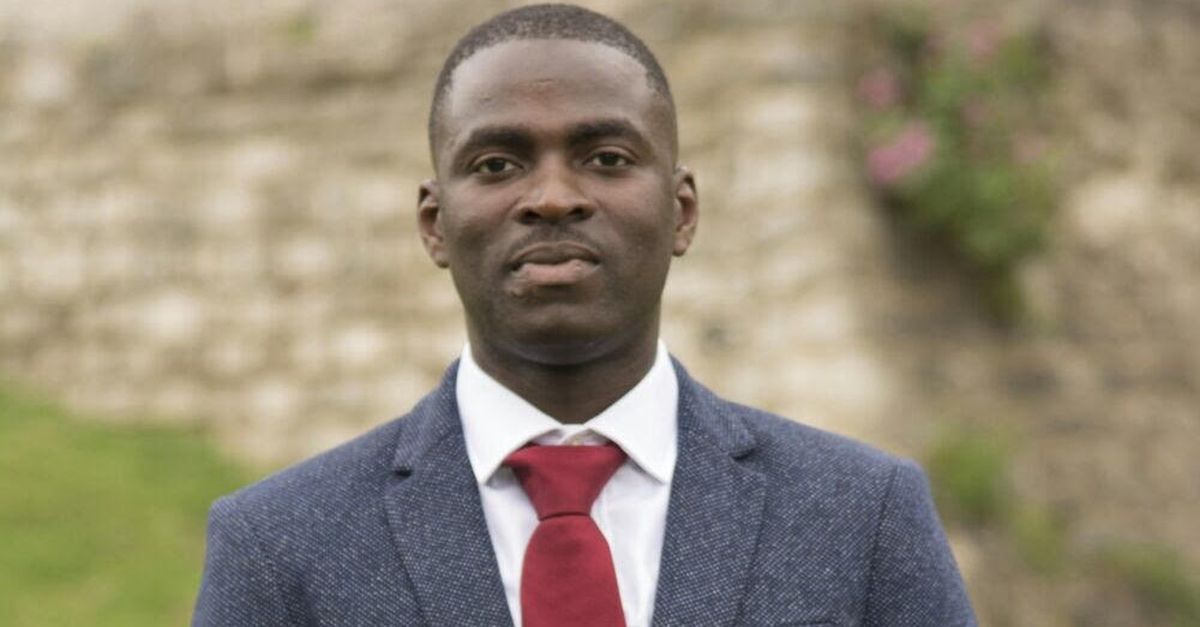 Muri was introduced to the Scottish division of the Association for Black and Minority Ethnic Engineers (AFBE), which promotes higher achievements in education and engineering, particularly among people from BME backgrounds. Seeing an opportunity to continue inspiring children into STEM, he volunteered to facilitate the Coding Club every Monday evening and present STEM topics a few Saturdays through the year.
"For adults, coding can sound quite scary. Whereas for children, as they spend a lot of time playing with gadgets, it can be interesting. The most important thing is keeping it fun for them, as the skills they develop will be so beneficial if they choose to take the STEM route. Coding and data-type jobs have a huge role to play in the future of all industries, not just energy.
"I also regularly speak to the children about engineering. I talked my group through the life of a graduate engineer to provide them with a broad understanding of what's involved. I love seeing the excitement in their eyes when they start to understand how things work, that's when I think to myself that, one day, they could be doing marvellous things in the world and that really makes me proud."
"You don't have to join an organisation, just start at home – speak to your children, nieces and nephews, friend's children. Even if it impacts just one child, then choose to mentor them. We all have to start somewhere."
Muri is also playing a part in educating children on the energy transition and how our industry is working to achieve net zero. "The young people of today are very aware of what's going on around them, so it was only a matter of time until one of my group asked about climate change," he explains. "I used this as an opportunity to raise their awareness of decarbonisation, renewable energy, and the future energy mix. They were really excited that their generation will be responsible for achieving net zero and helping to change the world."
When asked what tips he would give others who are interested in promoting STEM to children and young people, he adds: "Charity begins at home is a saying I use. You don't have to join an organisation, just start at home – speak to your children, nieces and nephews, friend's children. Even if it impacts just one child, then choose to mentor them. We all have to start somewhere."