Optimising late life assets
The management and optimisation of ageing assets comes with a unique set of challenges and opportunities.
As production levels decline and budgets come under additional pressure, we adapt your asset strategies and help you to maximise value from late life operations.
Operating model evolution
Our approach evolves to meet the needs of our clients at every stage of the life cycle. Late life operating models typically look very different to those implemented during peak production.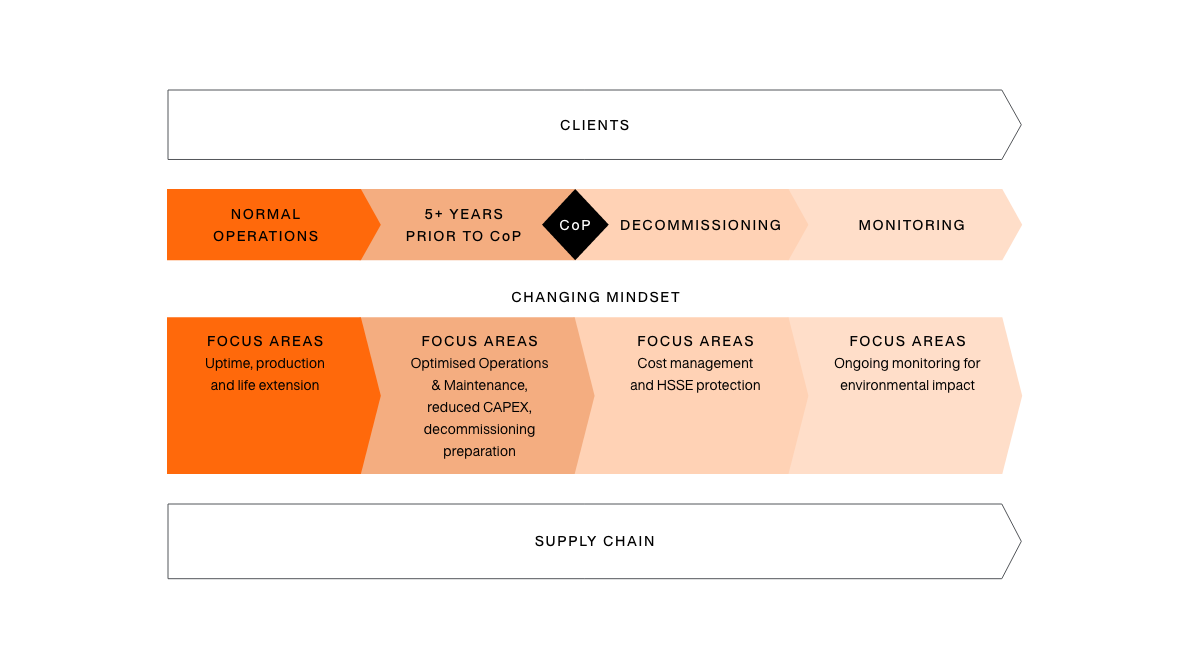 Early engagement reduces costs
With reduced production affecting revenue in the late life phase, we understand that activities which impact safety and integrity, or generate cash, will be prioritised for your asset to remain profitable.
By engaging with us at the earliest stage, we can use our asset knowledge, developed over decades of experience as Duty Holder, to drive early-interventions and cost-effective measures that reduce the eventual cost of removal.
Late life asset optimisation
By working with you to eliminate inefficiencies, we reduce operating costs and safely push out decommissioning liability, through:
• Workforce optimisation, including onshore shared services
• Process optimisation
• Power management
• Inventory management
• Asset performance monitoring
• Fit-for-purpose maintenance and inspection
Our ultimate aim is to improve economic viability and push out cessation of production (CoP), while preparing for safe and responsible decommissioning.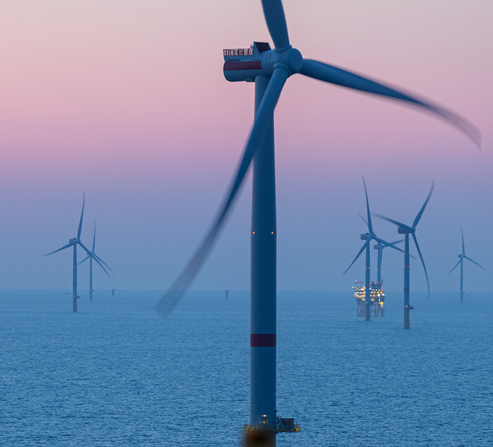 MARKETS
Breathing new life into ageing assets
The Energy Transition and New Energy sector create opportunities to repurpose and utilise late life assets.
From carbon capture and storage to wind power generation and everything in between, trust Petrofac to maximise the value of your asset, whatever the energy.
Our decommissioning services