We recognise that environmental, social, and government (ESG) standards are increasingly important for investors around the world, as is the case for investing in companies that integrate these standards in their business. As a company that is committed to playing our part in delivering a sustainable energy sector, our goal is to provide superior returns to our investors, while powering a better, sustainable future for all.  
ENVIRONMENTAL
0
SOCIAL
30%
GOVERNANCE
100%
People want to understand the impact of the investments they are making on the world we live in and invest in companies that are good for the people and the planet. Petrofac's commitment extends well beyond the way we are helping clients reduce their emissions and progress their new energies ambitions.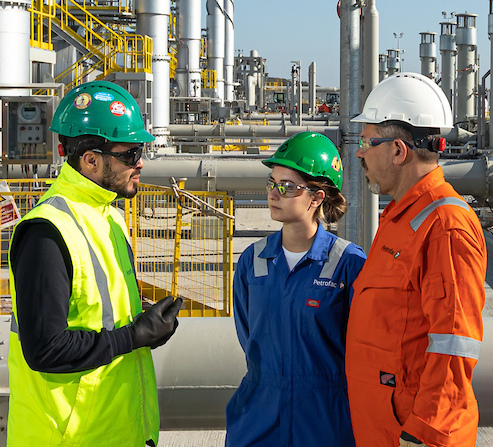 Sustainability
Our approach to sustainability and ESG
Explore our ESG priorities in more detail, learn how have we identified and integrated them into our sustainability strategy, or quickly find the link to what interests you the most via our A-Z page
Focusing on what matters 
Our ESG culture is founded on relentless commitment to consistent ethical behaviour, uncompromising safety, employee wellbeing, diversity and inclusion, delivering on our Net Zero carbon commitments, and bringing tangible benefits to the societies in which we operate, while generating a good economic return for our investors.
We don't see our ESG framework and our commitment as a 'nice to have', but as indispensable for our business, and inseparable from our strategy. Access the quick links below to find out more about the factors that matter the most.