How to land a job at Petrofac: our global head of talent acquisition offers some tips
Buoyed by a series of high-profile project wins and a busy bidding pipeline, we are on a global recruitment drive. We ask Charla Tekün, our Global Head of Talent Acquisition, about the type of candidates she's looking for – and why they might want to join the firm.
How would you characterise the recruitment scene in today's energy sector?
It's what companies call a tight jobs market. That's a complicated way of saying there are more jobs available than there are people. So, it's a great time for potential candidates, and a tough time for potential employers. We've got to work harder to get the attention of the best candidates, show them what's different about Petrofac, and encourage them to consider a role with us.
What roles are you recruiting for? And what qualities are you looking for?
With several new contract wins and a busy bidding pipeline, we are on a growth trajectory. We are growing geographically. With the energy transition, we are also growing into new areas, like carbon capture and hydrogen. And we are involved in every stage of the energy asset lifecycle, from concept to decommissioning.
As a result, we are looking for people in all engineering disciplines, plus several support functions, encompassing everything from graduate trainees to senior executives. The common denominator is that we want to attract people who are as excited about the future as we are and who want to grow with us.
Why would you encourage people to apply for a role? What is it that makes Petrofac a good employer?
The first thing is that we are a people-oriented company. We always say people make Petrofac. And people do enjoy working here. One of our most successful recruitment campaigns targeted ex-employees, and several hundred people applied to rejoin the company, which says a lot. Similarly, when we launched an employee referral campaign, it generated more than 1,000 applications from friends and family.
The second thing is that, as part of our culture, we want colleagues to thrive. We encourage people to come up with ideas, run with them, make a positive impact, and develop in their careers. We also have a wide range of personal and professional development opportunities. We are populated by many people who have worked their way up the company, experiencing many different roles in different teams.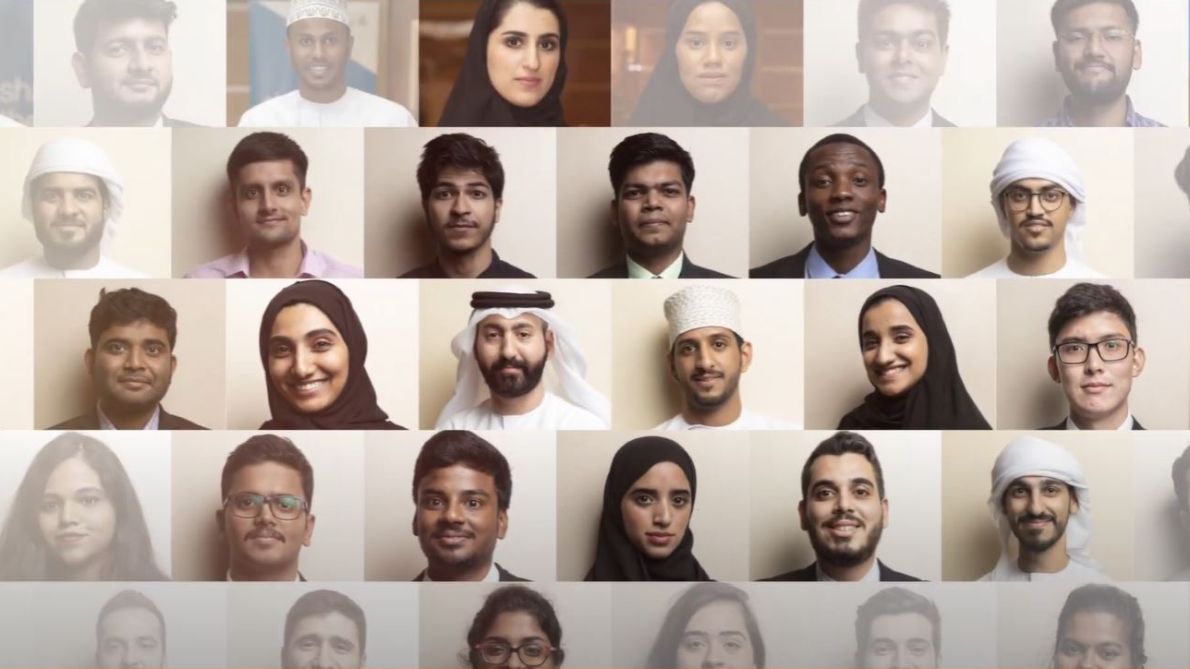 The third thing is that people have a real sense of pride in the company, our vision for the future, and the way we enable our clients to meet the world's evolving energy needs. It is no exaggeration to say the energy transition will be one of the defining challenges in the history of humanity. At Petrofac, we are a part of solving that challenge.
The fourth thing is that we care deeply about diversity, and insist that all our colleagues, clients, and suppliers are treated with respect. When you join Petrofac, you join a big, diverse multicultural family, and people seem to like the dynamism this engenders.

Of course, we also offer tangible benefits. Remuneration is competitive, and we invest in things like flexible working, the office environment, recognition programmes, and healthcare and wellness programmes.
And what advice would you have for anyone who is interested in joining Petrofac?
First, keep an eye on our social media channels, and on www.petrofac.com/careers where we advertise all our vacancies. That way, you will be the first to hear of new opportunities.
Second, take the time to learn about the company, our culture and our way of working. You will see that it's our people take center stage in our recruitment campaigns, on our website, and in our social media activity. If you dig into what they say about the company, you should get a good sense of the type of people who do well here, and the reasons they enjoy working for Petrofac.
Third, think beyond your academic qualifications and your professional experience, and think about the personal qualities you could bring to Petrofac and why they would be appealing. We have four clear values, namely driven, agile, respectful and open. If you can show how you embody these values, you immediately put yourself in a much stronger position than someone else who – on paper – may have equivalent credentials.
Again, people make Petrofac, and we are interested in the person, not just their qualifications.
This article was originally featured in ADIPEC News Show Daily - Day 4.
How Petrofac attracts top talent to the energy sector
We explore the changing landscape of talent acquisition, how Petrofac's growth is impacting hiring strategies, how to attract graduates on one and experienced career engineers on the other side, and the importance of attracting external talent while developing our own within the company.