DESIGN
Floating substation concept development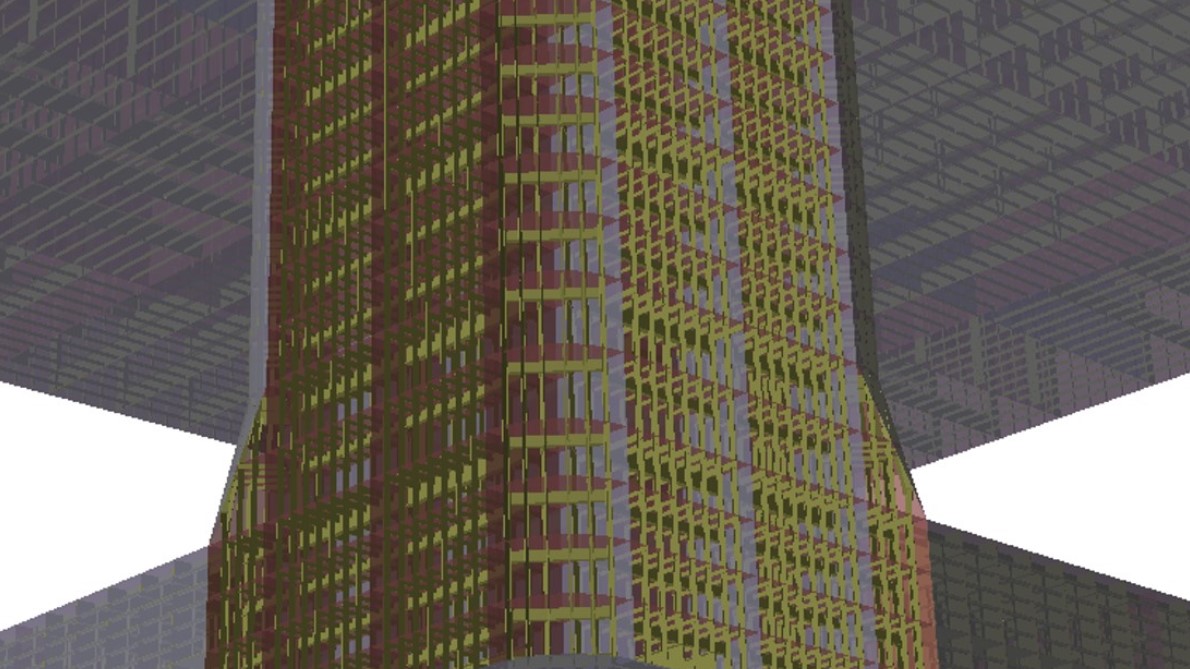 Cut-away view of the HVDC substation column
Highlights
UK's 2030 floating wind target produced
Currently achievable floating wind (global)
Identified floating wind sites
UK's current near-shore floating wind capacity
Typical water depth for floating windfarm projects far offshore
Applying our engineering expertise
Our consultancy team has combined its experience of analysing floating structures and designing bottom-fixed substations to define what will be needed to support tomorrow's 1,200MW HVAC and 1,200MW HVDC floating offshore substations. 
Advancing designs
Our advanced concept designs have drawn on our technical capability across a range of engineering disciplines.
During the study, the team considered several different hull options – and developed and optimised concept designs for both the HVAC and HVDC substations. Our analysis showed that a semi-submersible hull form was most suited to the application.
Weighing-up the options
HVDC
The HVDC substation required a footprint of 66m x 70m and used a conventional four-column semi-submersible design.
A stressed-skin topsides was designed, using the external skin and internal walls to provide strength and stiffness. This is more efficient than a conventional structure.
HVAC
The HVAC substation design produced more challenges because of the small footprint and lighter weight.
Different options for the semi-submersible hull were considered and a novel deep-draught design was selected, giving low motions, and retaining the practicality of a shallow draught for transportation and maintenance.
By developing a braced topsides structure with transformers open to the elements, we were able to keep the topsides structure to a minimum.
Our work on these advanced concept designs will ensure we stay at the cutting edge of this rapidly developing field.