OPERATE
Wheatstone liquefied natural gas project, Australia
Operations readiness support for a mega LNG project
Operations Readiness
Operability, integrity and maintenance management systems and training material
Ensuring successful start-up
We provided professional consultancy services to the Chevron-operated Wheatstone Project in Onslow, Western Australia, as an embedded extension to the project's downstream Operations team. 
Support from design to commissioning
Our support included reviews and assurance in respect of the operability and maintainability of the LNG facility design during the design phase. 
This continued as the project advanced and included advisory and support services for commissioning and startup activities at both the module fabrication sites and the LNG facility itself.
Service highlights:
Operability and maintenance systems

Asset integrity

Operating manuals and procedures

Computer-based training (CBT)

Operations training and Operations Training Simulator support

Competency management systems
Operationally ready
Petrofac also provided technical resources to develop training materials, operations manuals, and the procedures necessary to operate and maintain the LNG facility post start up.
This work included field-validated operations and maintenance manuals and procedures, the personnel competency framework and all related training materials including computer-based training modules. All resources were developed specifically for the liquefied natural gas (LNG) facility.
An integrated delivery team
We managed the project from Houston and drew on the expertise of our teams from across the Petrofac Group. 
This included support from our extensive engineering, asset management, training (including digital training), competence management, completions, operations, and production services teams worldwide. 
This broad expertise and resource were provided seamlessly, without compromising quality, schedule, or cost.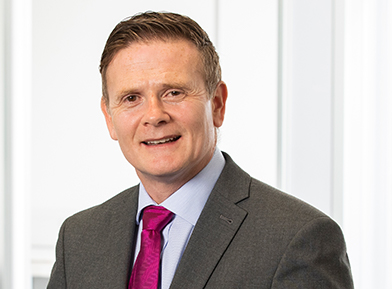 Martin Layfield
Consultancy and Global Growth Director
SEND EMAIL