BUILD
Mega downstream project to create world-class facility
The Kuwait Clean Fuels Project represents a project 'first' for our client, who sought our support to achieve new environmental standards in refining.
Scope
Engineering, procurement and construction (EPC)
Client
Kuwait National Petroleum Company (KNPC)
Key facts
new refining units constructed
workers at peak construction
million work-hours without a Lost Time Incident (LTI)
bpd increase in refinery capacity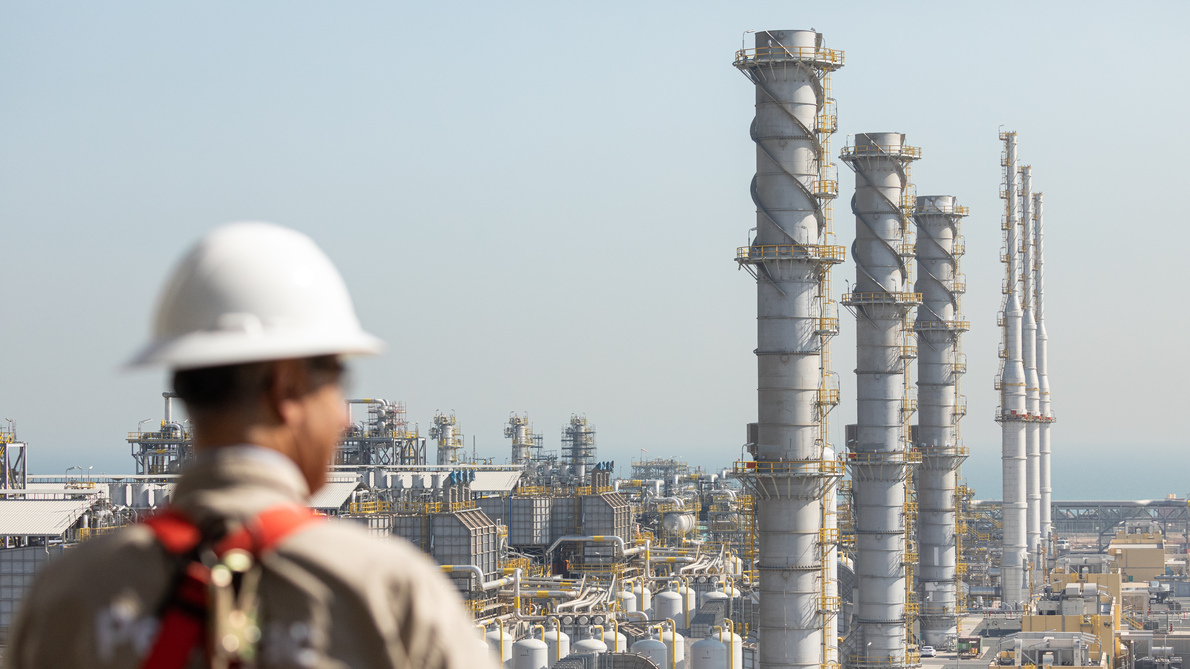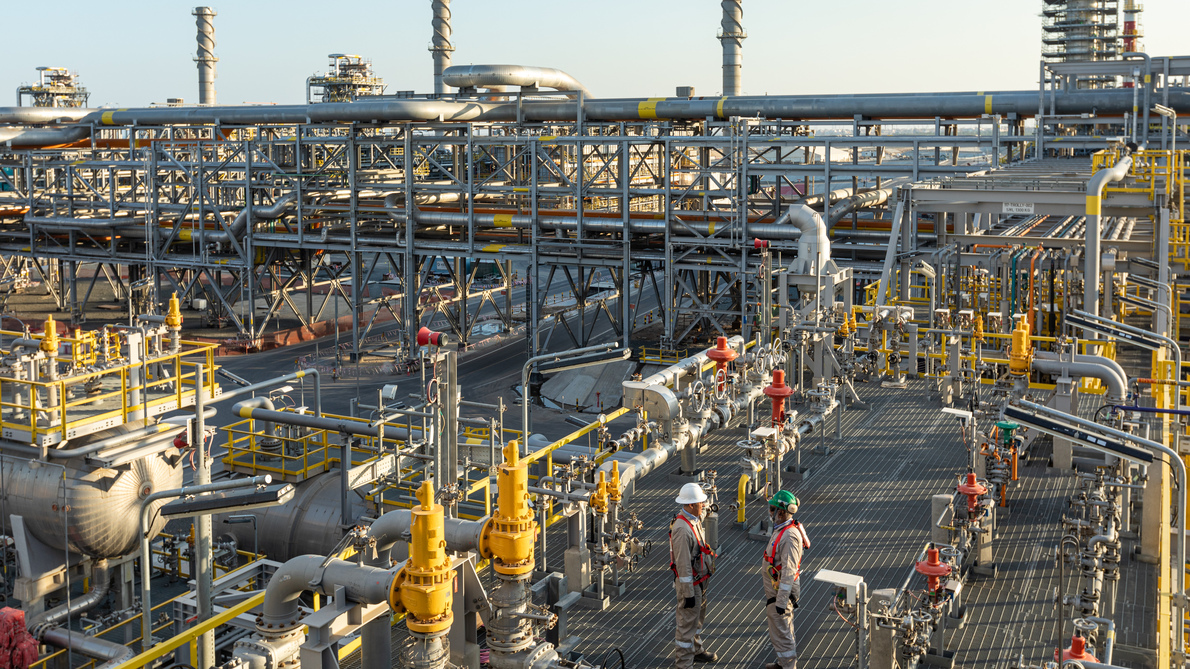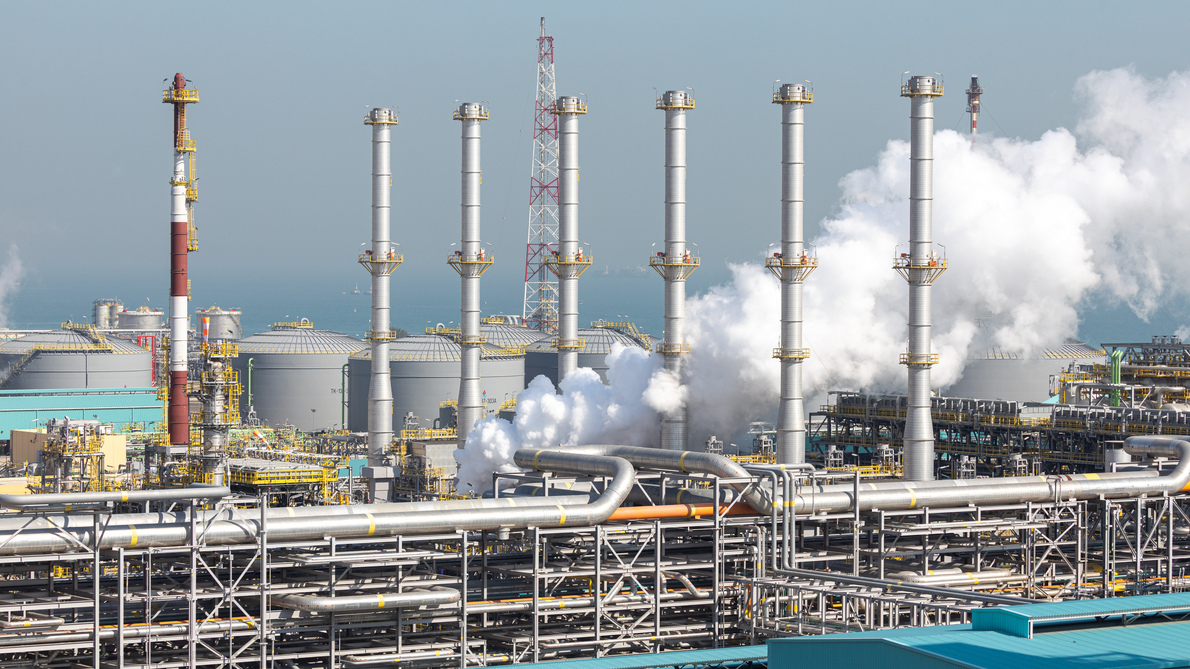 A major investment to meet local and international fuel demand
Petrofac formed and led a joint venture (JV) partnership with Samsung Engineering Co Ltd and CB&I Nederland BV. As one of Kuwait National Petroleum Company's (KNPC) major investment projects it represents a significant upgrade of the existing Mina Abdulla Refinery to increase capacity and enable the production of a new generation of ultra-low sulphur fuel products.
As the lead partner we have been involved in all project components, including nine new process units from five licensors, the upgrading of six existing units, the installation of all inter-refinery transfer lines and many reactors including one of 1,500 tonnes.
At peak construction 15,000 people were working on site who have achieved an outstanding 55 million work-hours without an LTI.
Operational excellence key driver for success
Our project teams have made significant progress, to reach the completion phase of the project which strengthens Kuwait's position as a key producer of clean fuels.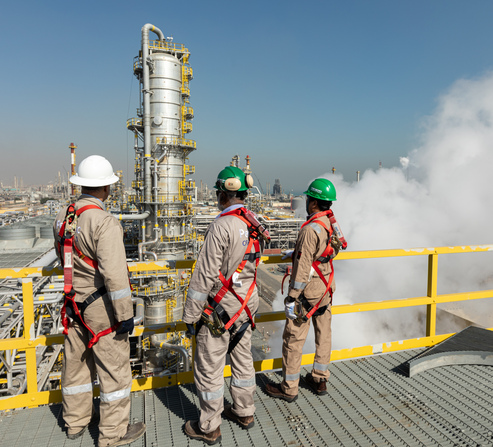 First full remote inspection
Our teams have been quick to adapt and innovate overcoming challenges forced by the global COVID-19 pandemic, embracing technologies in new ways. The delivery of a major shutdown valves package was put on hold for over a month due to travel restrictions, and because it was critical to achieve key operational milestones the project team took the initiative to run their first ever full remote inspection.
The first phase of the remote inspection took place in May 2020 between our teams in the Middle East and the vendor in Italy. As the process proved an efficient and effective way to keep delivery running smoothly, further inspections have regularly been conducted involving not only the vendor and the project team, but our client, PMC, JV partners and other Petrofac cross-discipline teams as well.
With meticulous planning and coordination, we overcame another major challenge, transporting a 13-metre-high pressure vessel weighing 185,000 tonnes across Dubai to the Jebel Ali port, while coordinating with authorities to close Sheikh Zayed Road – Dubai's main highway.
Pride in our achievements
Our exemplary safety record has been recognised by KNPC and we were awarded an HSE trophy and appreciation certificate for best KPI records and best practices at the Clean Fuels Project in Kuwait.