OPERATE
Connected workers deliver ultra-efficient maintenance
Having safely managed planned and corrective maintenance on all bp's offshore UK North Sea assets for 11 years, we continue to increase efficiencies through digital technology and a campaign approach.
Scope
Maintenance and metering services
Digitalised work execution, reporting, analytics and risk management through the combination of Digital Twin and Connected Worker technologies, enabled by WorkfloPlus Oil and Gas and integrated with BuildME

™ software

Technology combination proven across more than 4,400 inspections and being adopted across all inspection and maintenance activities

Adoption within a campaign maintenance approach reduced backlog by 3,000 man-hours 

Remodelled bp's on and offshore maintenance support structure

Strong safety performance – LTI-free since 2014

Approach being extended to cover core crew, non-campaigned maintenance, basic care and other operational activities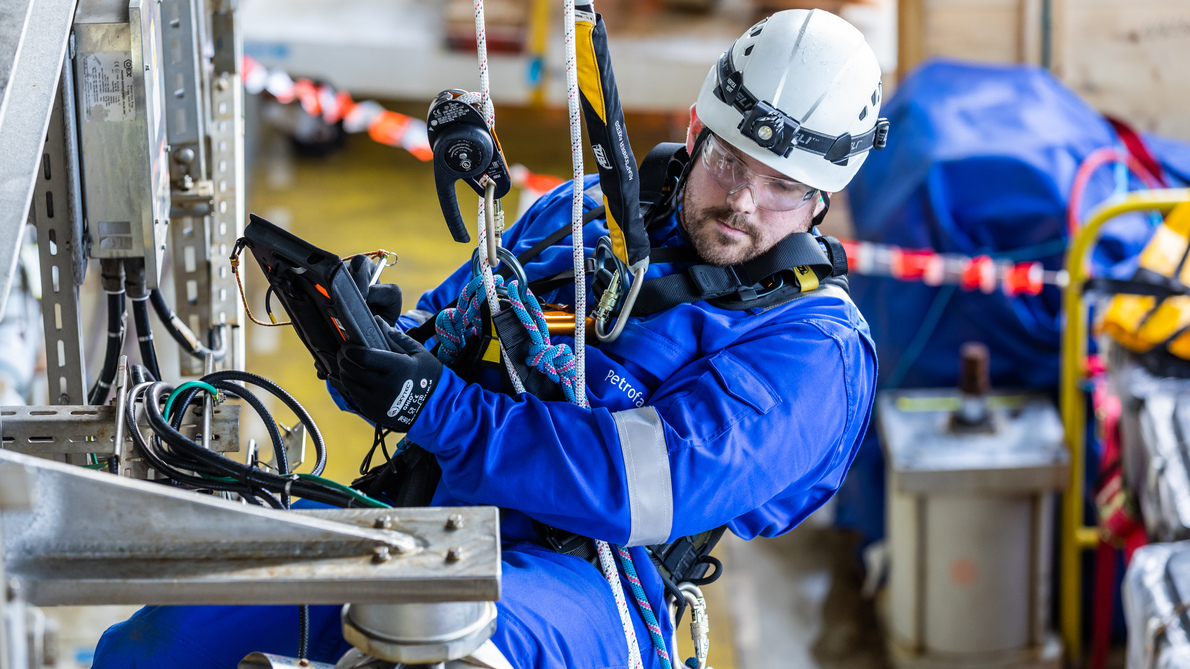 Petrofac connected workers on bp's Clair Ridge platform in the UK North Sea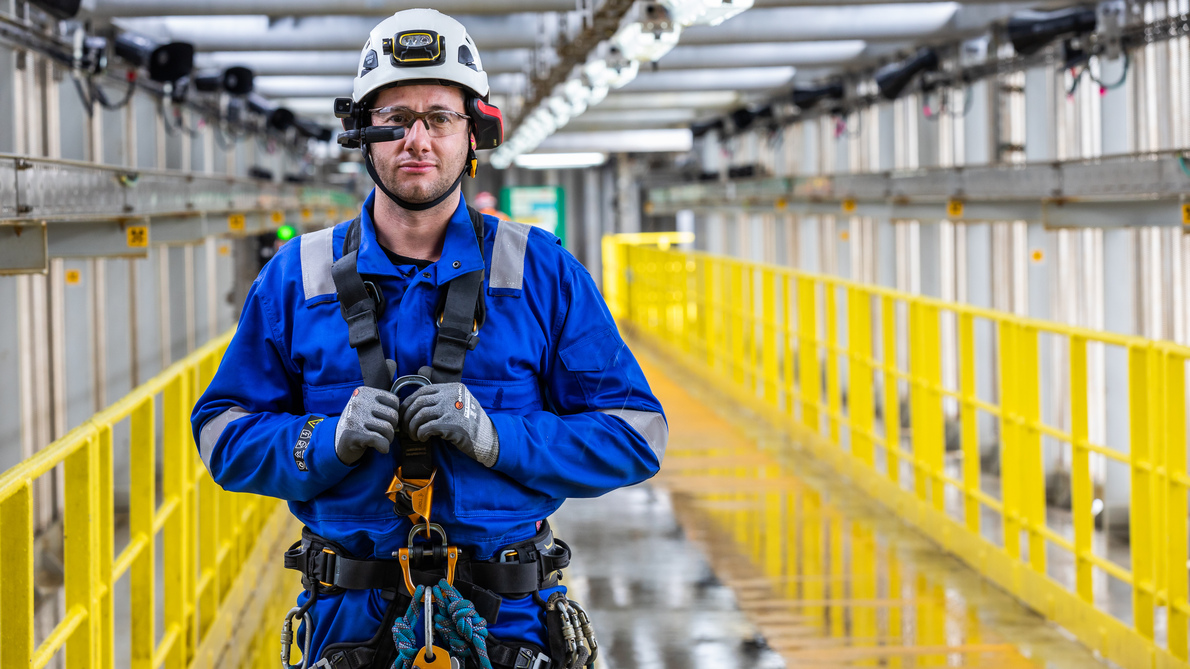 Petrofac connected workers on bp's Clair Ridge platform in the UK North Sea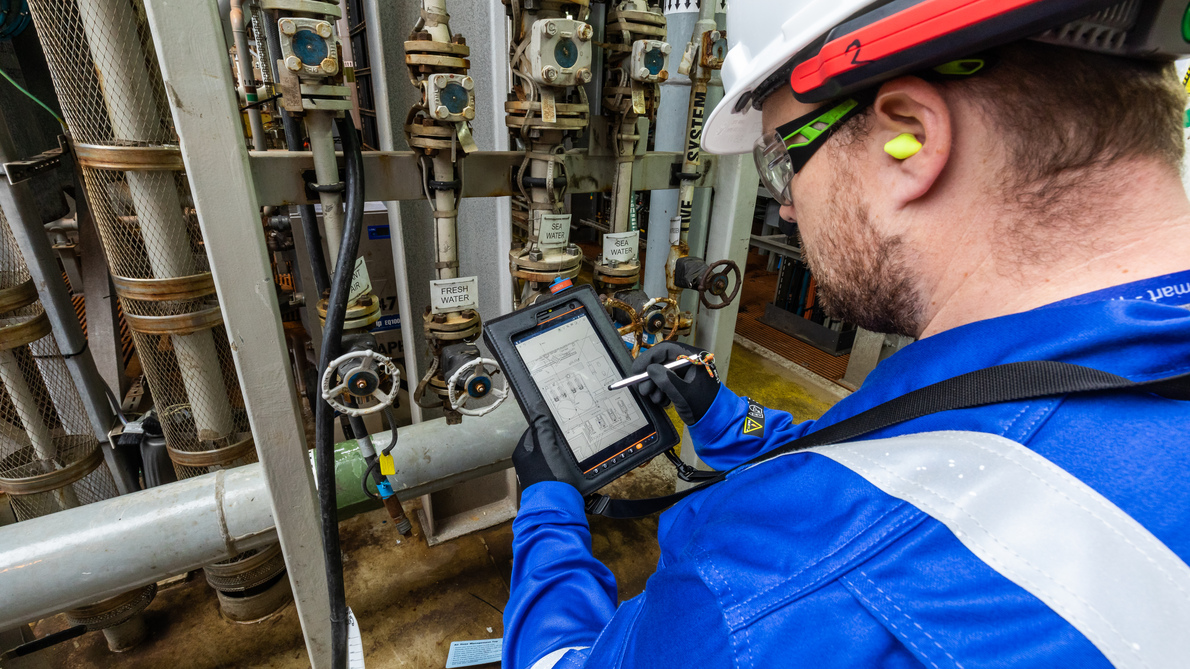 Petrofac connected workers on bp's Clair Ridge platform in the UK North Sea
Digital technology safely drives efficiencies and savings  
Working closely with bp, we combined the use of digital twin and connected worker technologies, enabled by the WorkFloPlus Oil and Gas solution and integrated with our proprietary software BuildME™, to digitalise our execution processes from end to end.
Our ultra-efficient campaign team now completes all work scopes digitally via handheld devices and we are in the process of extending the adoption to non-campaign activities.
Digitalising previously time-intensive work execution practices, which were primarily paper based and required manual entry of data into a variety of systems, has proven to: 
drive a step change in productivity

increase assurance

standardise execution 

improve the richness of data available to inform integrity and maintenance decisions
On the operator's UK assets, this approach has achieved up to 200% improvement in efficiency compared to traditional approaches.
Careful planning and reviews achieve excellent results 
Our forward planning programmes and continual reviews of planned maintenance routines improve scheduling and workflow and ensure accurate estimated hours and job content for all work. By ensuring all work scopes are accurately planned and co-ordinated and through the implementation of digital technology, we consistently deliver more than nine productive hours per person per day. 
Building on our long-standing relationship with bp 
Following the successful TUPE transfer of more than 100 offshore personnel, we established a self-managed, onshore support team within bp's offices to support core maintenance services. 
While maintaining a permanent presence on bp's platforms, we deploy multiple offshore equipment maintenance campaign teams who are rope access qualified to handle high volume, low complexity, electrical and lighting and spring hanger maintenance work.
In 2020, we were awarded a three-year extension to our existing maintenance contract, plus a new four-year metering contract which covers on and offshore consulting and support services. The extension builds on our long-standing relationship with bp and we continue to broaden our ultra-efficient approach to deliver strong safety performance and excellent productivity on bp's assets.
Recent extensions of our digital approach include the digitalisation of dropped object sweeps recording, improving the data quality of recorded issues, and the development of a digital small bore tubing register and inspection program.  
"For the past 11 years, Petrofac has safely and efficiently planned, scheduled and executed our high-volume low complexity maintenance activities. The extension of the contract over a number of years is recognition of not only the great performance delivered, but also the increasing levels of innovation and cost savings that they have brought."