TRAIN
Developing the workforce of the future in Oman
We operate Takatuf Petrofac Oman (TPO) as a joint venture with Takatuf, providing a leading technical centre of excellence in Oman.
Scope
Training centre design, build and management
BESPOKE
Four
TRAINEES
320
TRAINEES
1000
Our interactive learning facility combines leading edge, interactive digital curriculum, training and competence management software and immersive practical training facilities.
Our programmes have been designed to evolve alongside the industry, incorporating the Internet of Things (IoT), data science, advanced robotics, extended reality and predictive analysis tools into the curriculum for a truly differentiated learning experience.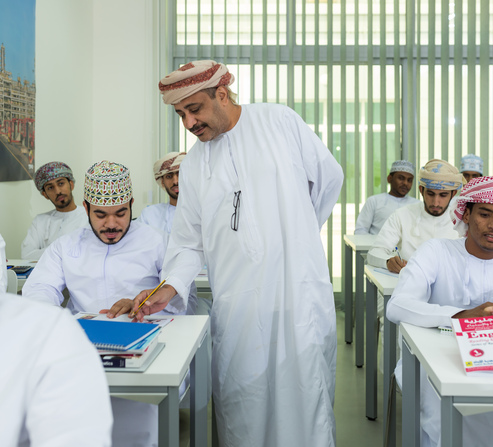 Investing in Oman
We are focused on providing national workforce development. The centre is helping to meet the demand for 30,000 recruits into the Omani oil and gas industry over the next decade. The centre has the capacity to accommodate up to 1,000 trainees on 18- and 24-month programmes, with up to 320 trainees per shift. 
"The quality of the training and the quality of the individuals graduating from here are exceeding our expectations. Quality individuals, certified, accredited in order to go straight to the working environment."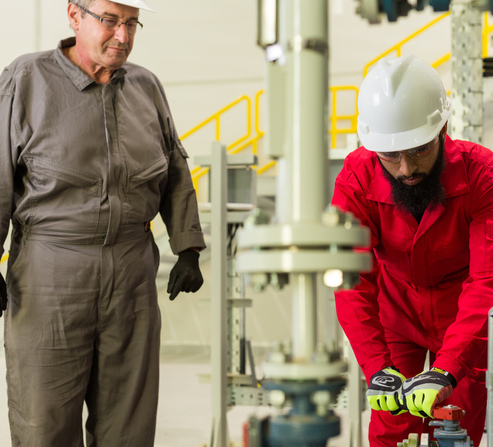 Developing a confident, competent workforce
Trainees at TPO learn in our four bespoke process training plants which replicate live operational scenarios to allow for risk-free and realistic training. 
We help trainees prepare for any scenario be replicating routine activities and faults in real-time. By taking the technical training curriculum beyond the classroom, we accelerate learning and quickly identify any gaps in competence, leading to a capable workforce with reduced time to autonomy at the worksite
"Simulations and other facilities enabled the technicians to practice real work and equipped them with the required skills and knowledge. TPO management has provided great support to resolve some of the technicians' challenges during the training period. The new graduate technicians from TPO have shown high work standards and professionalism through their work, we have received positive feedback from their line managers with regards to their performance."