DESIGN
First-of-a-kind waste-to-fuel plant
Supporting sustainable fuel production in the UK
Scope
Front-end engineering design de-risks delivery
Client
Green Tyre Technology (UK) Ltd
Novel solution to sustainable fuel production
As the UK works towards its ambitious Net Zero goal, the focus on producing sustainable transport fuel increases.  
Greenergy subsidiary, Green Tyre Technology (UK) Ltd (GTT UK), selected Petrofac to help deliver their novel solution to this challenge.  The plant will transform waste tyres, into a new source of low-carbon biofuel, helping to deliver on the UK transportation sector's rising obligations to use a blend of renewable fuels. 
Interfacing with process licensors
Petrofac's design team is responsible for overall facility process optimisation, material handling and process engineering for the balance of plant. 
We are also acting as the main interface between key process licensors (Haldor Topsoe and thyssenkrupp), major mechanical packages for steam methane reforming, carbon black handling, fuels storage and export systems.
Experience de-risks delivery
As for any plant developer, management of technical, regulatory and execution risk, is central to our client's requirement.  
Our design, construction, and commissioning experts have deployed their experience of more than 800 studies and 200 major projects globally to support this project. By thinking right to left, they have ensured constructability and operability are prioritised throughout the design process to create simple and practical solutions that avoid surprises down the line.
Taking a modular approach
We are deploying a modular construction strategy across this project. By securing cost information and agreeing Engineering, Procurement and Construction contract terms early, we aim to bring cost surety to the execution phase. 
Key to our approach has been robust feedstock testing programmes and knowledge of product off-takers; as has our early engagement with the supply chain and construction subcontractors.
A new breed of sustainable conversion process
This first of a kind project will use thyssenkrupp Industrial Solutions' advanced thermal treatment technology and Haldor Topsoe's proven HydroFlex™ renewable fuels technology. By converting waste tyres, the plant will produce renewable drop-in advanced biofuels that can be blended with diesel and petrol and qualify as development fuels under the UK's Renewable Transport Fuel Obligation. The plant will also have the capability to produce sustainable aviation fuel (SAF).
Processing up to 300 tonnes of shredded tyres each day in the first phase, the plant will also create recovered carbon black, a product that can be used in the circular economy to produce new tyres and other industrial rubber products. 
From blueprint to reality
While completing the FEED, our team worked with GTT UK to develop a turn-key Engineering, Procurement and Construction contract for the construction phase.  By supporting our client in this next phase, we can further de-risk delivery by:
removing the well-documented risks of data and knowledge erosion through project handover

reducing the time to final investment decision and first production, accelerating return on investment

developing innovative commercial structures that reward performance, deliver transparency and predictability of price and schedule.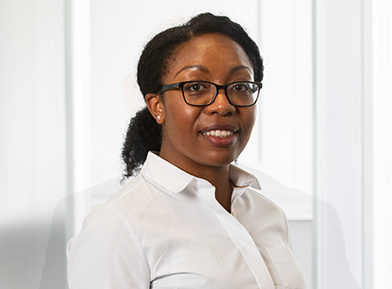 Candice Carrington
Consultant - Waste to Value
SEND EMAIL
Alex Haynes
Head of Business Development, Energy Transition Projects
SEND EMAIL