Project Engineer – Business Performance
Bringing data to life and distinct perspective to the table
Becky Russell remembers her first day at Petrofac in 2012. And the one in 2014. And two first days she had in 2017 with two different departments. And of course, her first day in 2018, which led to her landing her current role as a Project Engineer – Business Performance in our Projects department based in Aberdeen. Her sharp analytical mind is focused on data-based performance that does not leave much room for chance. Yet hers is a journey of chances recognised, and chances taken.
Becky, that is quite a number of first days at Petrofac. Must be a special place to keep coming back to?
Would you like the short version or the long version [laughs]? My first time at Petrofac was only a week while I was still in school. Then followed three separate three-month placements while at University, two with the Contracts [department] nearly three years apart, and one with Well Engineering. After I graduated, I started a full-time role and spent more than a year working as a Commercial Assistant, where I frequently interacted with the Projects department. That is how I ended up moving into Projects, first as an Assistant, and now as a Project Engineer looking at business performance.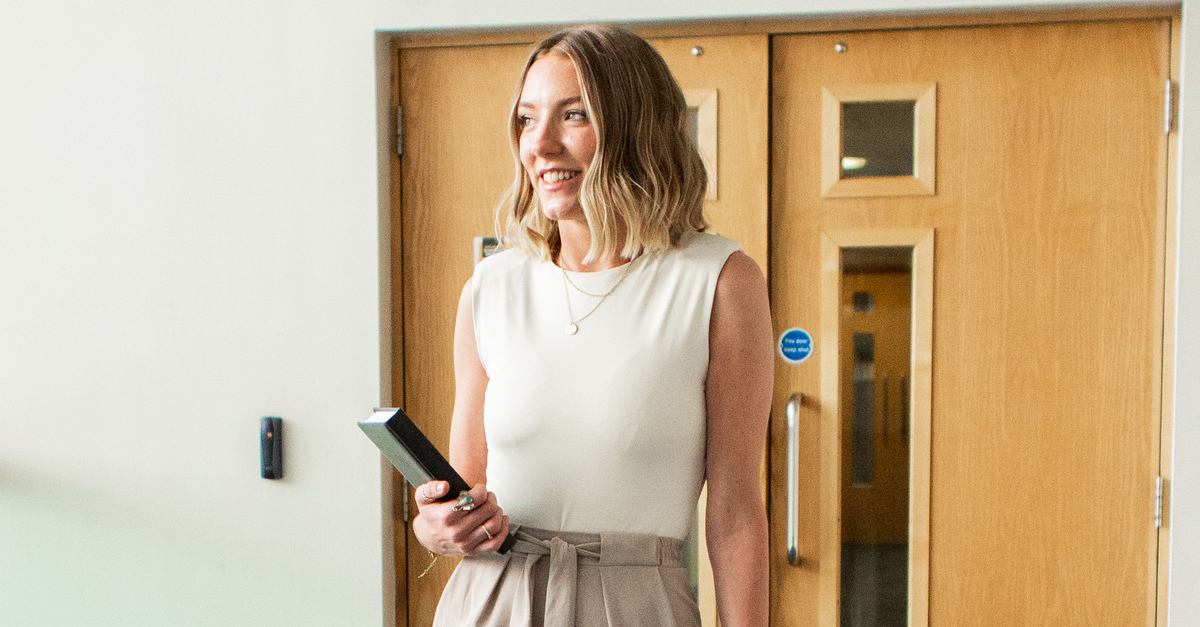 We assume that the work environment at Petrofac suits you?
Even though it is a large, global company, it promotes entrepreneurial spirit, which allowed me to progress and grow. Moving across different departments and working with different people means that I haven't been 'pigeonholed' into doing one thing only. I found out early on that this works for me. To find out what you really want to do, you must at some point find out what you don't like doing.
Can you explain to us what is it that you do at Petrofac?
I look for existing performance data, and collate, analyse, and interpret it to inform our future strategic decision-making. I engage with colleagues from a number of service lines and functions and gather information, which allows me to look at different performance aspects. Then I make sense out of it, use the knowledge to understand the variances and what conclusions we can draw from that. That is something that I can then present to our stakeholders so that they have actionable information at their fingertips. Basing our decisions on that kind of data makes us leaner and more efficient.
Is it safe to say that this role did not exist only a few years ago?
It is a fairly new role, and it is very exciting because it keeps evolving. The tech we use evolves continuously. The data science improves at equal pace. The constant stream of new data and ways to cut it, means that our perspective and areas of focus are enriched , and therefore the role subtly changes.
"There is a real sense of cohesion and team spirit which promotes a great working rhythm, but my role, my experiences, age, background, education, and gender allow me to approach things differently and bring a fresh and alternative perspective to that table."
What career advice did you value the most?
One is – ask for what you want, be very clear about it, and develop a plan to get there. And the other, very practical for day-to-day work, is something I have taken from a presentation made by one of our colleagues in the Woking office about deep working. Blocking out time to take away any distractions. Turn everything else off so you can focus on your work and what you really need to achieve.
Our engineers are not working on a time machine to the best of our knowledge, but with the experience you have now, is there any advice you would give to yourself when you were starting at Petrofac?
I guess it's a confidence thing that improves with experience, but just put yourself up for new opportunities and also ask for help. I find now that people at Petrofac are willing to help , but maybe earlier on I might have been reluctant to ask. But people are more than willing to help you grow and reach your potential.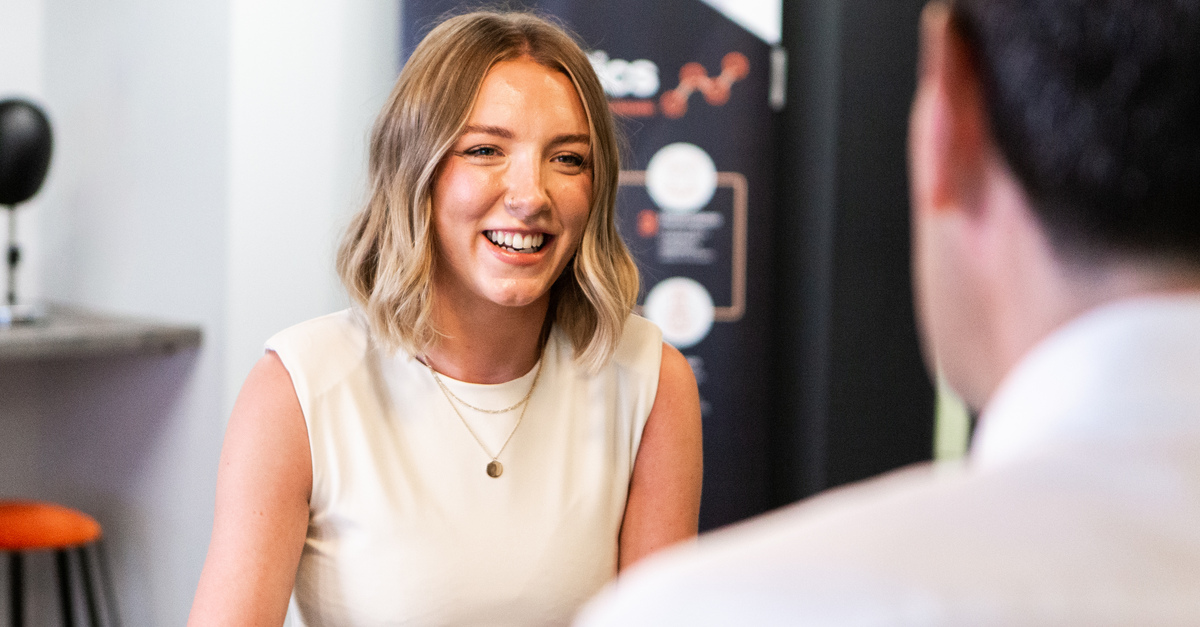 What value do you think you add to your team?
I bring a different perspective. I am lucky to sit at the table and share ideas with senior leaders in my service line. There is a real sense of cohesion and team spirit which promotes a great working rhythm, but my role, my experiences, age, background, education, and gender allow me to approach things differently and bring a fresh and alternative perspective to that table.
Petrofac is always on the lookout for different perspective, for enthusiastic, innovative, and genuine people. How do you think we, both as a Company and as an industry, can attract them?
We should be getting people at primary school age interested in science, technology, engineering, and mathematics (STEM). Historically, oil, gas, and energy companies didn't have to put themselves out there and say 'come and work for us' because people were naturally flowing towards them. I think now there is more of a push to go out into universities, colleges, facilitate apprenticeships, and sell ourselves as an industry. By thinking outside of the box, we can get more younger people excited about joining our industry. Coming from a law background, the expected career path for me would have been a legal or contractual route, but Petrofac hasn't limited me to doing what I should have done, but instead, has allowed me to find the right fit through internal development opportunities.
And finally, what motivates you in your free time?
I enjoy climbing Munros*. I've 'bagged' 24 so far and have plans to ascend many more. I enjoy the physical challenge and find that it's a great 'head clearer' – there is something about the quietness and nature that is almost meditative.
* A Munro is defined as a mountain in Scotland with a height over 3,000 feet. To bag a Munro is to reach the top of the hill and to tick it off your list.