TenneT, Hitachi Energy and Petrofac announce early works agreement for 2GW projects
Today Dutch-German Transmission System Operator TenneT, global technology leader Hitachi Energy, and international services company Petrofac, announce they have entered into early works agreements in support of TenneT's 2GW Programme. Under the terms of the agreements, the companies will begin preparatory work and detailed engineering to ensure timely delivery of the first two Dutch offshore converter stations for TenneT's high voltage direct current (HVDC) offshore wind grid expansion.
Hitachi Energy and Petrofac entered a collaboration in June 2022 to provide joint grid integration and associated infrastructure to foster acceleration of the energy transition. They will deploy their complementary high-voltage direct current (HVDC) and high-voltage alternating current (HVAC) solutions, and Engineering, Procurement, Construction and Installation (EPCI) expertise, in support of the preparatory works. This will also support the decarbonisation of power systems and delivery of clean energy.
Marco Kuijpers, Director Offshore at TenneT:
"The early works agreement with Hitachi Energy and Petrofac is a very important milestone in the execution of our 2GW strategy. With this first agreement we reserve production capacity for platforms and HVDC equipment and initiate the detailed engineering process to secure the time schedule for the 2GW projects IJmuiden Ver Alpha (2029) and Nederwiek 1 (2030). We expect to award the full framework contracts for the HVDC Platform scope of all the 2030 Road Map projects in the first quarter of 2023, also with the other envisaged partners."
Niklas Persson, Managing Director at Hitachi Energy's Grid Integration business said:
"We are delighted to deepen our long-standing relationship with TenneT and to help integrate 2 gigawatt systems of much-needed emission-free wind power into the European grid, making it more sustainable, flexible and secure."

"We collaborate with TenneT and Petrofac to co-create innovative and scalable solutions that we can rapidly deploy to accelerate the energy transition."
Sami Iskander, Petrofac's Group Chief Executive:
"TenneT's 2GW Programme represents a  key step in Europe's transition to a lower carbon future. Petrofac is very pleased to be deploying its industry-leading offshore wind EPCI expertise, in collaboration with TenneT and Hitachi Energy, as we kick start the first two projects in the programme."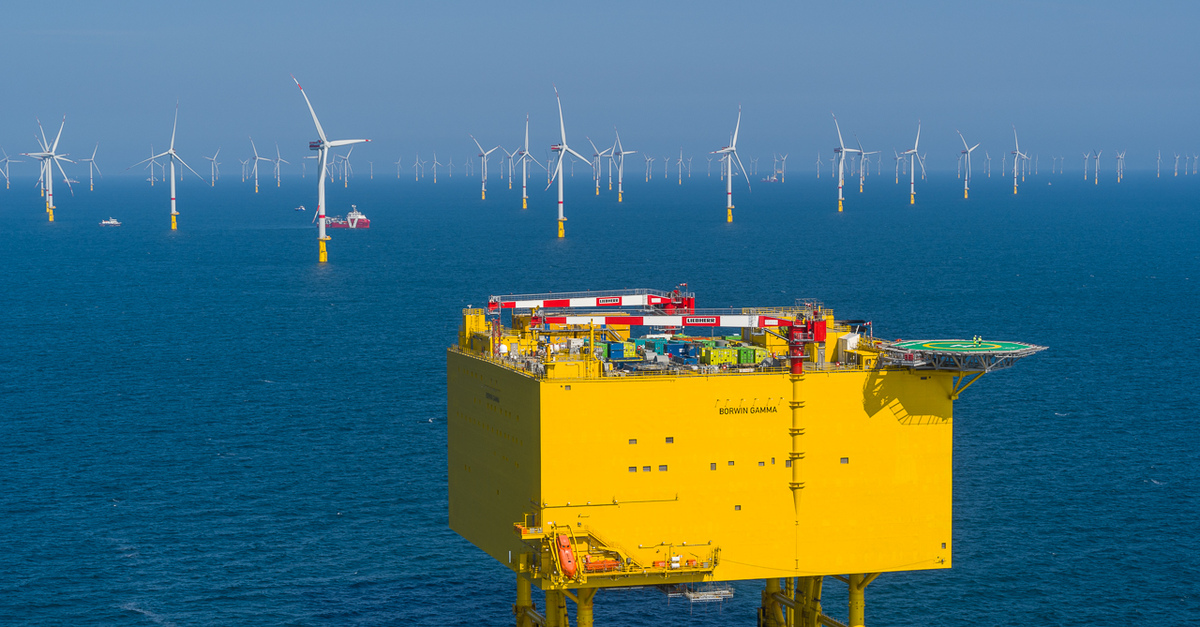 TenneT is on course to achieve the 2030 offshore expansion target. Germany, the Netherlands, Denmark and Belgium have agreed to install at least 65 gigawatts of offshore wind energy together by 2030 announced with the inter-governmental Esbjerg Declaration. At 40 gigawatts, almost two-thirds of this is accounted for by TenneT, with 20 gigawatts each in the German and Dutch North Seas. Above this, in 2022, Energy Ministers from the members of the North Seas Energy Cooperation (NSEC) and the European Commission have announced a significant increase in their collective ambition in the deployment of offshore renewable energy until 2050. The challenge is immense: This new approach will provide both growth opportunities and maximum planning security for all supply chains involved.
At present, TenneT's connection capacity is around 7.2 gigawatts in the German North Sea and around 2.8 gigawatts in the Dutch North Sea. TenneT's innovative 2GW Programme plays a crucial role in managing the energy transition from offshore and will help Europe become the world's first climate-neutral continent. This new standard combines TenneT's extensive expertise in offshore grid connections with a unique transnational approach. With its strong focus on harmonisation and standardisation, it provides a blueprint for future offshore grid connection systems and enables faster deployment. At the same time, the larger capacity of two gigawatts per system reduces the number of grid connections required. The 2GW Programme sets a new pace for the European energy transition. It will provide Europe and its inhabitants with more green energy in a safe and cost-effective way - with the lowest possible environmental impact.