18 February 2016
Start-up begins at In Salah Southern Fields Development Project, Algeria
Petrofac recently completed all main construction activities for the first phase of the In Salah Southern Fields development. The start-up of production has now begun with the introduction of gas and the flares lit.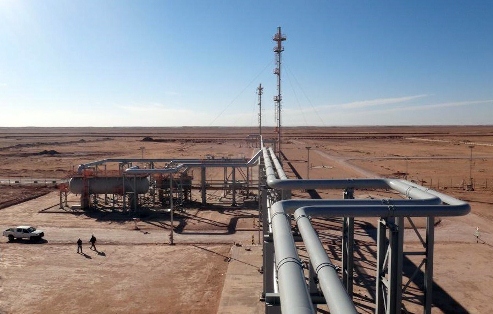 We were awarded the US$1.2 billion lump-sum engineering, procurement and construction (EPC) contract in 2011 by In Salah Gas, an association between Sonatrach, BP and Statoil.
Our scope of work included:
a new central production and gas gathering facility comprising two dehydration trains, with the capacity to produce approximately 16.8 million cubic metres of gas per day
associated permanent camps
and approximately 300 km of pipelines for gas collection from the in-field wells and export to the existing Krechba facility
Reflecting on the milestone Jignesh Doshi, Project Director, said, "I am immensely proud of the team for having reached this important milestone, and would like to thank them for their hard work. We are looking forward to providing ongoing support to our clients Sonatrach, BP and Statoil as we enter the next phase of the project."
We are now working towards the second phase of the 50-month project, with scheduled completion in 2017.