18 December 2018
Raising the roof! SLPG project milestone - tank dome roofs installed using nothing but air
Team members from our Salalah Liquefied Petroleum Gas (SLPG) project in Southern Oman are celebrating a unique achievement. Huge dome roofs have been safely installed on two LPG tanks using nothing but air, something that has not been done at Petrofac before.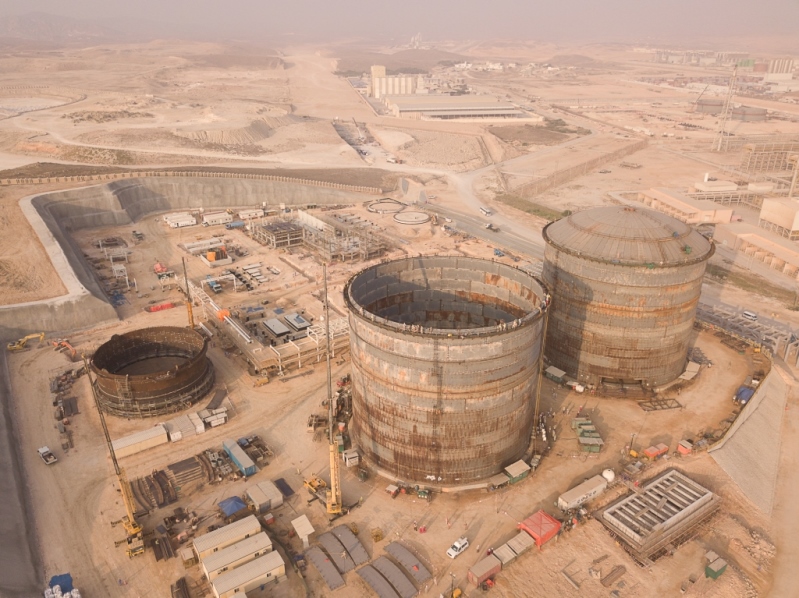 After many months of preparation, both air lifts have been successfully completed. The cryogenic, double-walled steel tanks are 40 metres tall, with a 43 metre diameter, one for butane, the other propane. Each of the dome roofs were built inside the tanks at ground level, the heaviest weighing around 380 tonnes. This allowed most of the roof erection work to be undertaken at a low elevation, reducing the safety risks by limiting the need for working at height.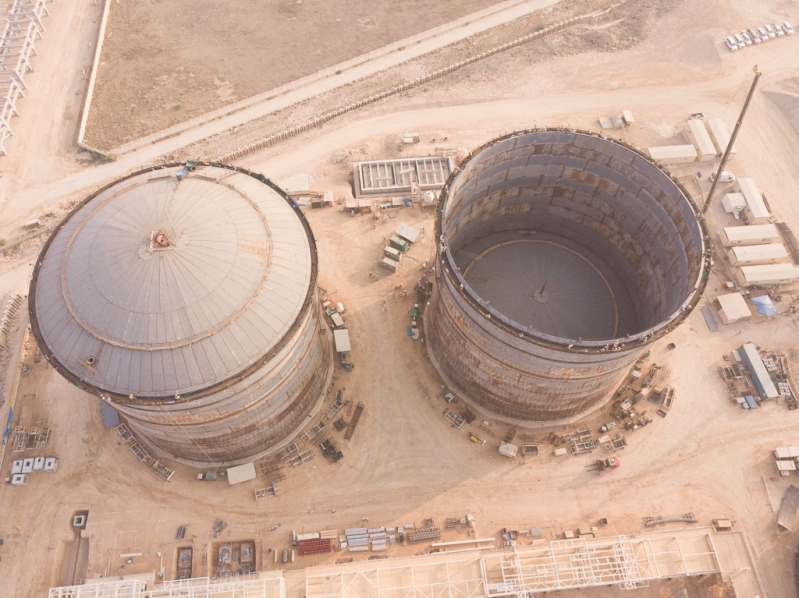 The tank walls were constructed simultaneously with the roof assembly until the intended height was achieved. The roofs were then fitted with a seal system around their rim areas to the shell and the tank entrances closed, so that everything was airtight.
Four large blowers pumped air into the tanks, underneath the roof. The gradual increase in air pressure enabled the roof to slowly rise to the top of the tank at a rate of around one metre every five minutes.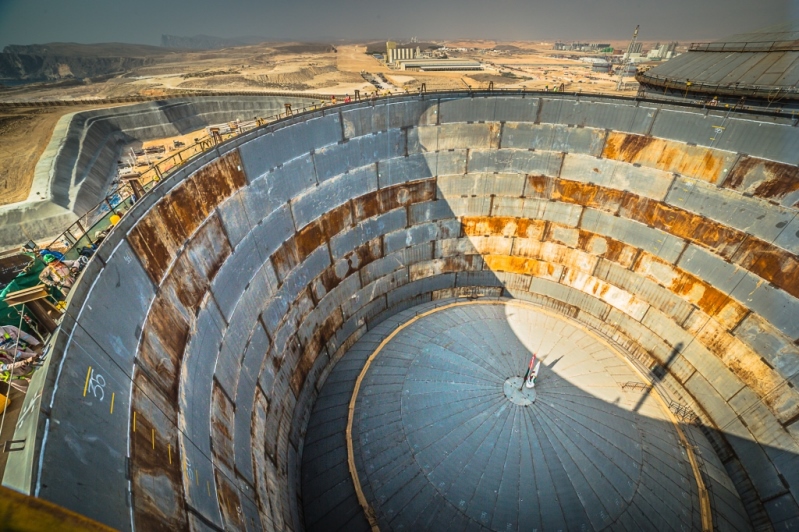 A team of engineers continually monitored the progress of the roofs as they rose. Extensive checks were made to ensure they ascended evenly, maintaining alignment throughout the process, allowing a smooth traverse from low to final position.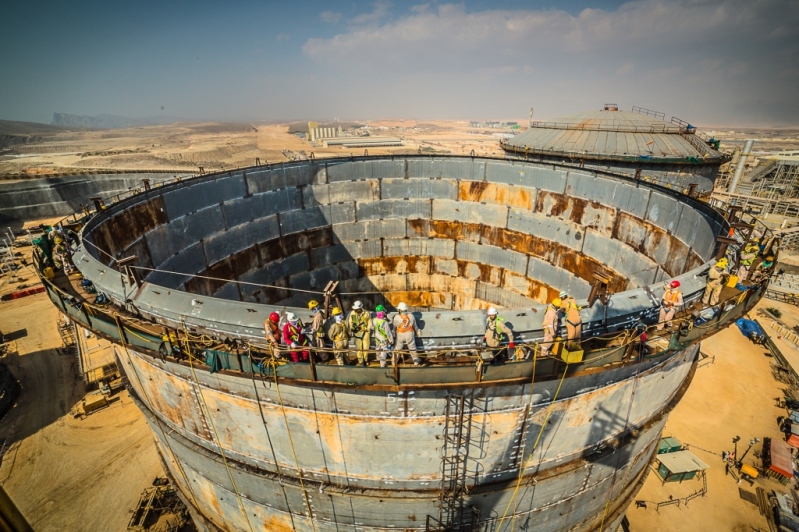 Once each roof reached the top of the tank, it was temporarily secured before being fully fitted and welded into position.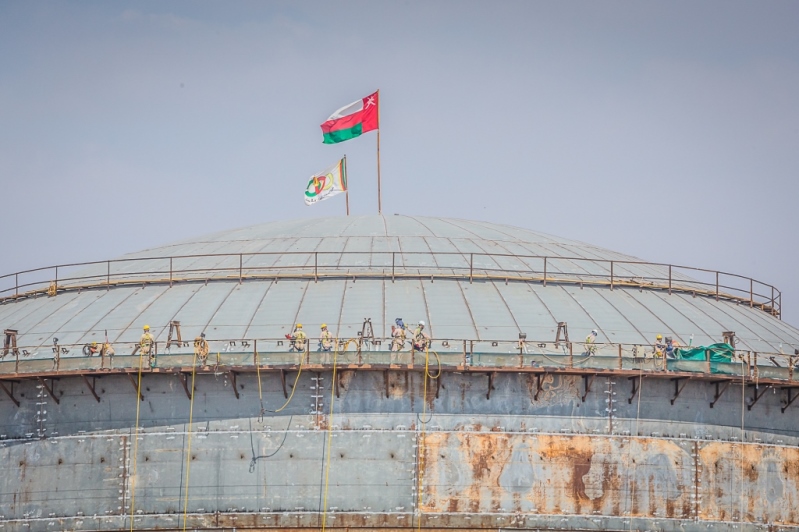 Partha De is the Project Director, leading Petrofac's SLPG team. One of our mid-sized EPC projects, it is challenging and diverse in its nature, including the delivery of the low temperature storage tanks: "The project is well underway now having broken ground just over a year ago and it's a great achievement to have completed this unique milestone, with both roofs in place. Well done to everyone involved, it's down to their skills and extensive planning that the lifts have gone so smoothly."
To find out more about the SLPG project watch this video: