08 March 2019
Sisters celebrate International Women's Day
As part of International Women's Day 2019, Gemma and Elise Setter, sisters working in Petrofac's Aberdeen office, share the opportunities and challenges they've encountered in the oil and gas industry.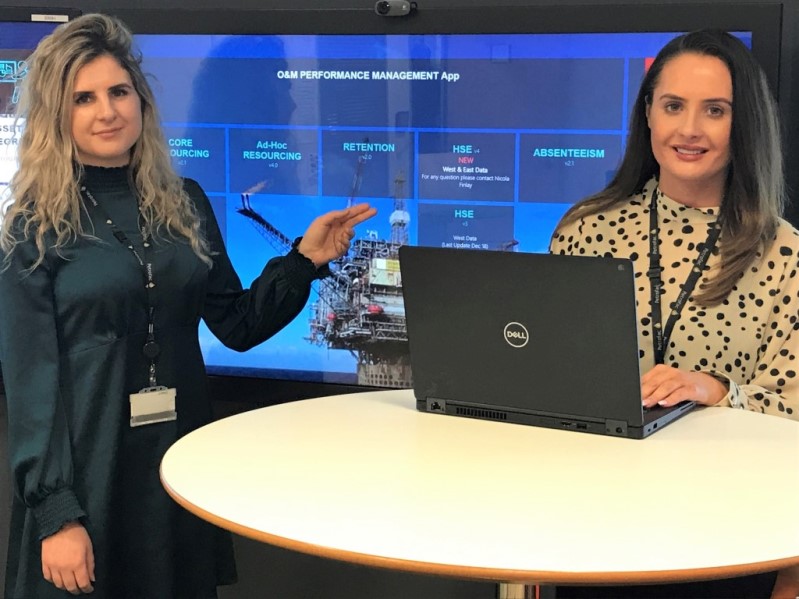 Gemma Setter joined Petrofac's Communications department 18 months ago, initially on a temporary contract, before taking her dream trip around South America.
Communications Executive Gemma said: "It was my first experience of working in a large company in the energy sector and I learned a lot. Working in Communications means you get access to a very broad range of stakeholders throughout the business so when an opportunity came up to return to Petrofac following my travels I jumped at the chance.
Gemma has remained a strong advocate for Petrofac encouraging her sister, Elise, to apply for a position on completion of her degree.
Performance Improvement Coordinator Elise said: "My skillset lies in data science, an area of particular interest right now, as the industry explores how to make better use of data to improve efficiency and increase production.
"It's an exciting time to join Petrofac at the start of this fourth Industrial Revolution.  There's so much opportunity as we explore how best to analyse large volumes of data and draw insights which will improve decision making and deliver value through concepts like the internet of things, robotics and predictive analytics."
Both young women are unfazed to be working in an industry traditionally known for a predominantly male workforce.
Elise, a firm believer in the concept of, 'you need to see it, to be it', said: "Personally, I'm glad of the chance to become a role model for other young women. We do need to encourage more women into Science, Technology, Engineering and Mathematics careers."
Gemma was keen to point out that as a young woman in the industry she hasn't experienced any major challenges but can see value in increasing the diversity of the workforce.
"Research shows that there's economic value in diversity. People from diverse backgrounds bring different ideas and have a different take on how to solve problems.
Both sisters agreed that challenges are part of everyone's career but that everything is possible. When asked about their advice to other young woman thinking of joining the energy sector they responded:
"Don't be put off, keep persevering," said Elise.
"As long as you work hard, your results will determine your future – regardless of your gender," concluded Gemma.
Both sisters will be supporting International World Women's Day 2019 by posting on social media using hashtags #BalanceforBetter and #IWD2019.