25 July 2016
Senior Vice President appointed at Petrofac
Petrofac has appointed Dave Blackburn, formerly of Hess Corporation, as Senior Vice President Engineering and Operations, based in Aberdeen.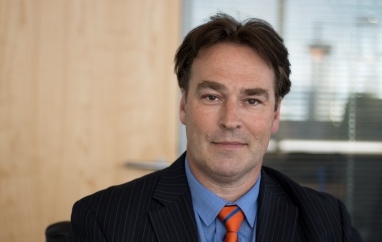 Forming part of Petrofac's Engineering & Production Services (EPS) West leadership team, Dave will be responsible for the business unit's engineering and operations services across Europe, encapsulating Petrofac's greenfield and brownfield engineering activities, Service Operator, Duty Holder, Operations and Maintenance and technical services capabilities.
Dave previously spent six years in a variety of engineering and project roles in the Gulf of Mexico and West Africa. Most recently as Asset Director for Equatorial Guinea, he worked across six assets focusing on subsea and onshore infrastructure and operations.
Prior to joining Hess Corporation, Dave enjoyed a 25-year career with Shell EP Europe where he began as a trainee technician, working his way up to become an Offshore Installation Manager and Mature Asset Shutdown Manager on the Brent assets. He also held the position of Operations Manager for Shell EP Europe's Central platforms.
Walter Thain, Managing Director – West, Petrofac EPS, said: "I am very much looking forward to working alongside Dave. He brings operations, engineering and senior leadership experience to Petrofac. His extensive knowledge of working in the UKCS, the Gulf of Mexico and West Africa is directly aligned to the operating footprint of our EPS West business which will support and assure our ongoing delivery and future growth aspirations."
Dave added: "I am delighted to be joining the team at Petrofac and the role is a natural fit given my background. I look forward to making an impact within existing markets and also new geographies."