11 August 2016
Safety never sleeps
In the oil and gas industry, safety vigilance is constant. Wherever Petrofac people are located, the need to work safely prevails – 24 hours a day, seven days a week.
Jim McQueenie, Group Head of Health & Safety, says: "At Petrofac, we talk about safety not as a priority but as a value. Priorities can change, as other problems, goals or tasks compete for our attention. And in our industry, change is all around us. Values, on the other hand, are constant. They guide the decisions we make every day. Safety is a value that guides our decision making and overrides everything else."
Our goal is a future where we have zero safety incidents. Horizon Zero is our internal safety campaign which is designed to help our teams eliminate the potential for incidents to occur on site or in the office.
We deploy a range of safety initiatives, tools and training at every single site and office in the many countries around the world we operate in. We've taken a snapshot of the company's safety culture in action to show how our teams are working towards achieving Horizon Zero:
Shift handovers, North Sea
In the North Sea, many assets operate 24-hour shift patterns. Shift changes are typically at 6am and 6pm and handovers between those going off shift and coming on shift are critical. It's important that the situational awareness of hazards, status of controls and activities that the person going off shift has, is effectively communicated to maintain the safety of the new shift and the facility.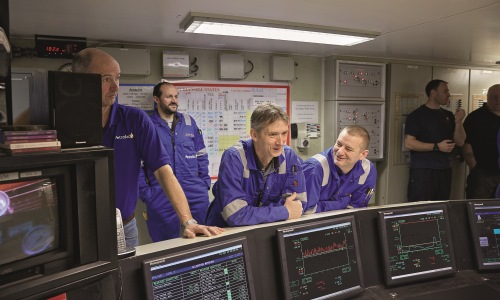 Risk rounds, Mexico
Safety culture is not only focused on well-known workplace hazards: every location can have its own very distinct set of risks. At the Santuario and Magallanes sites in Mexico, risk rounds are made before work begins out in the field to check that process areas are clear of venomous snakes. Strong safety performance means being alert to all kinds of risks, however unusual or unexpected.
STEP forward, Oman
STEP (Stop, Think, Evaluate, Proceed) is a paperless risk assessment method. It helps build a mind-set where people can conduct a simple evaluation process before starting any task. This increases safety awareness in any situation or location. It develops skills and a habit for identifying hazards, and coaches people to ensure that the knowledge and behaviours 'stick'. At the Sohar project in Oman, the STEP process has been a key part of building and maintaining a strong safety culture.
HSSE bootcamp, Kuwait
Safety starts with having the right attitude and behaviour. HSSE 'Bootcamps' are held at the very start of a project, to create the right motivation, mindsets and behaviour from day one. They help project leaders understand and deliver a positive safety culture, covering topics such as interdependent safety culture, hazards and risks, safety leadership and Petrofac's Golden Rules of Safety. This two day course shows how any safety compromise cannot only lead to time and cost over-runs but can result in consequences that are life-changing for everyone involved.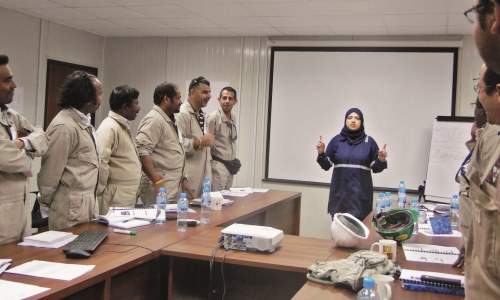 Safety walk-through, Dubai
On the BorWin 3 project, at the Drydocks World in Dubai, a weekly safety walk-through is undertaken by the Petrofac management, team, our consortium partner and client. Working closely together, Petrofac, Drydocks World and our consortium partner Siemens present a united front when it comes to safety. Strong safety leadership requires demonstrating the right behaviours, embracing two-way communication, and having conversations that develop trust and build relationships between site workers and management teams.
Find out more about our safety strategy and Horizon Zero campaign