11 October 2018
Petrofac welcomes Graduate Engineer Trainees in Oman
We have welcomed 14 new Omani national trainees to Petrofac as part of our Graduate Training Programme in Oman, which supports the country's Omanisation objectives.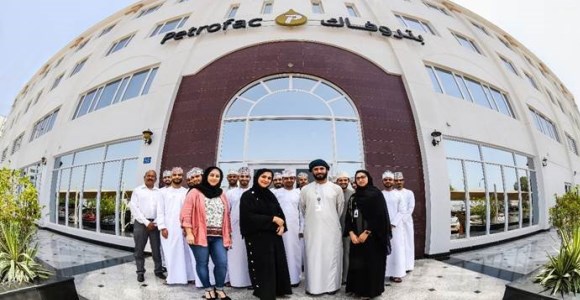 The group of 14 graduate engineers was introduced to the various engineering disciplines that we deliver and is now undergoing an extensive training plan, including technical and soft skills development. This training plan will provide the group with a gradual technical foundation that will support their integration within Petrofac.
By joining Petrofac straight from university and college, our trainees are equipped, through our well-structured and closely monitored training programme, with the knowledge, training and development that newly-qualified graduates need to accelerate their careers and unlock their full potential.
Petrofac has worked in Oman for more than three decades and is focused on delivering in-country value through the employment and training of local people, the use of local suppliers and the procurement of local goods.
Ray Richardson, Vice President and Country Manager – Oman, said: "Petrofac is proud to support the economic diversification of the Sultanate by creating career opportunities and providing a working environment where Omani nationals are able to achieve satisfying career development.
"With this programme, we look towards the future and aim to improve the way we work by welcoming young and fresh ideas to execute and deliver our local and international projects."