29 October 2019
Petrofac trains next generation of Algerian workers
Petrofac yesterday celebrated the graduation of the first delegates from its newly upgraded construction skills training centre in Hassi Messaoud, Southern Algeria.
The centre, which provides training for the next generation of Algeria's oil and gas industry workforce, began courses in July following an extensive revamp.
A graduation ceremony held at the centre, was attended by Mr Mourad Belhadad, General Secretary Ministry of Training, Lord Richard Risby, UK Trade Envoy to Algeria, and local government and authority representatives, along with officials from the oil and gas industry.
With a capacity to train up to 400 Algerian delegates annually, the centre was designed, built and is operated by Petrofac as part of the company's commitment to the development of local skills. Petrofac has been active in Algeria since 1997, with more than 85% of its in-country workforce sourced locally.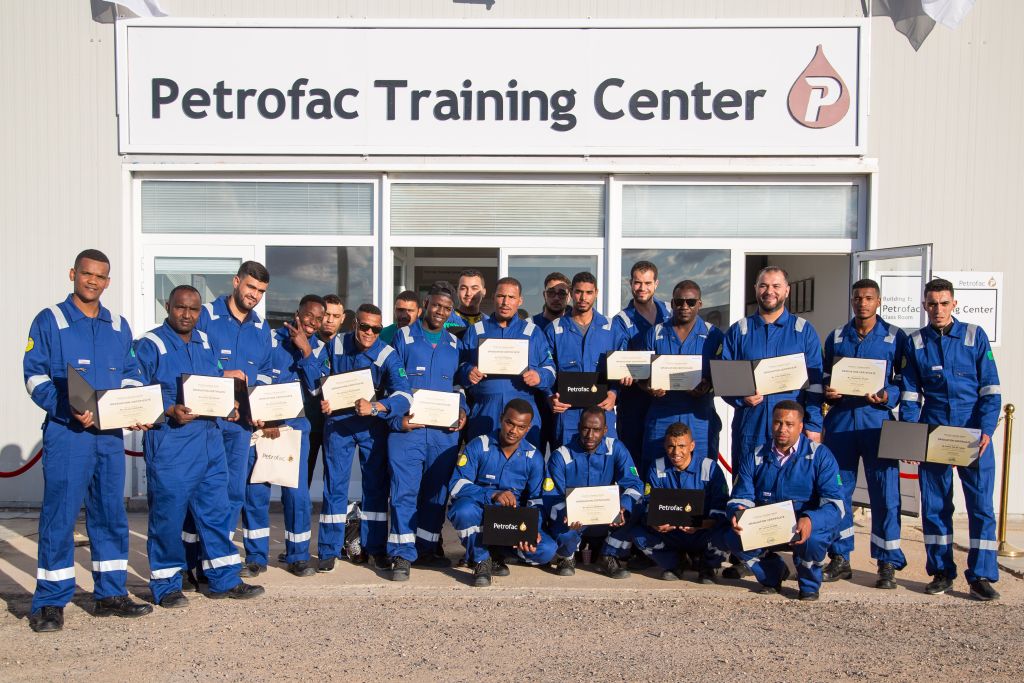 The first batch of 43 students graduated from three specialist trade areas - Instrumentation, Electrical and Mechanical - all with a strong emphasis on health and safety. An applied training methodology has provided the graduates with the theoretical knowledge and essential practical skills they need to work in their chosen professional discipline.
Graham Mac Millan, Petrofac's Senior Vice President – North Africa, said:
This is a proud moment as we celebrate the graduation of this first group of trainees since the relaunch of this important facility. The students have been able to develop vital construction skills at the centre and now have the opportunity to pursue their careers in the oil and gas industry. This transfer of knowledge and experience to the local supply chain improves the safety and quality of projects in-country, creating a long-lasting legacy.

---
Find out more: 
Watch the video from the July inauguration of the training centre: