12 October 2016
Petrofac showcases emergency planning and response capabilities at E-Reps Forum
Environmental experts from international service companies and operators heard about Petrofac's emergency planning and response capabilities at the E-Reps Forum in Aberdeen last week.
Now in its fifth year, the day-long event hosts a programme of seminars and workshops to highlight the key environmental issues facing the industry and how it can work together to help minimise its impact on the environment.
Petrofac's Training Services business sponsored the event and delivered an interactive session focused on the challenges operators can face when liaising with the different government bodies and onshore parties involved in oil spill response.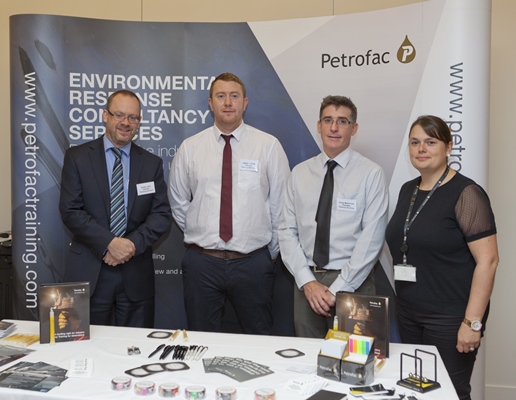 Jason Lomas, an Environmental Response Adviser at Petrofac Training Services, said: "We're pleased to have been part of this year's E-Reps Forum. It's important for environmental and energy professionals to have an opportunity to share their knowledge and experiences to ensure a more streamlined approach when effectively managing an environmental incident.
"It also provides us with the chance to demonstrate our planning and response services and capabilities to support companies on a local and global level when responding to an incident, regardless of its scale."
Some of the other contributors at the event included Resource Efficient Scotland, One Stop Waste Solutions and the Joint Nature Conservation Committee.