26 May 2016
Petrofac's FPF-003 team achieve safety milestone
The Petrofac team working on the FPF-003 vessel in the Jasmine field, located offshore Thailand, has reached a major safety milestone.
The team has achieved six years without a Lost Time Incident (LTI) aboard the FPF-003, where Petrofac provides operations and maintenance services on behalf of our client, Mubadala Petroleum.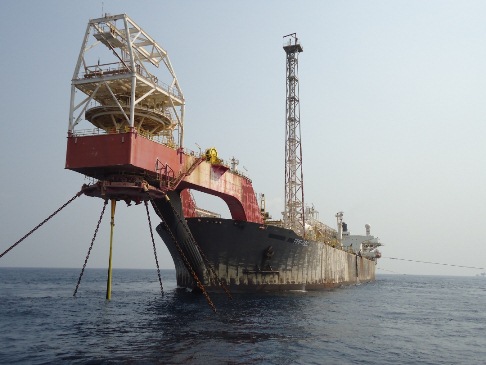 Terry McArdle, FPF-003 Operations Manager, said "It's a great achievement to reach six years without an LTI. Safety is our number one value and is paramount to the entire team here, and we work in partnership with our client to ensure operations stay safe."
In the last six years, the FPF-003 team has carried out complex operations and project works including:
accommodation refurbishment,
an upgrade of the helicopter deck,
the installation of a newly produced water reinjection system,
and the replacement of mooring wires in 2015.
Terry continued:  "All the projects were carried out by our very small team of office engineers and offshore crew who expertly handled the procurement, installation, and replacement work on the FPF-003 LTI-free. We are fully committed to providing an excellent service for our client and are proud to achieve this great safety milestone together."
The FPF-003 team was recognised for its hard work in an official ceremony, where they received a plaque from Mubadala Petroleum.