10 November 2016
Petrofac's EVE Awards 2016: introducing our winners…
Petrofac's EVE Awards celebrate employees who have demonstrated that by living our values, we can solve difficult problems, go the extra mile for our clients and achieve outstanding results for our projects and communities.
2016 was a record-breaking year for the EVE Awards: 346 employees from 10 different locations across the globe submitted applications, all hoping to be in with a chance of winning one of our six values-led prize categories.
Of the 17 finalists who made it through the first gruelling judging round, the Group Judging Panel had the difficult task of choosing the six teams or individuals who would pick up a trophy at this year's EVE Awards ceremony in Dubai.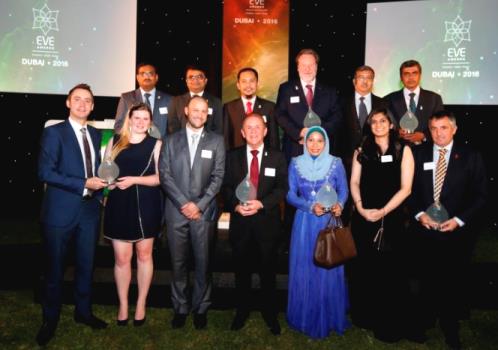 The winners of the EVE Awards 2016

Our Group Chief Executive Ayman Asfari, who attended the Awards last night, emphasised their importance and shared his congratulations.
"The EVE Awards show that there is a tremendous amount of passion and enthusiasm in our company - congratulations to you all."
Well done to all the finalists and the winners!
Find out more about our values and the EVE Awards.