17 May 2016
Petrofac presents at global Asset Integrity Management summit
Petrofac has provided insight and expertise into asset integrity management at a leading industry conference.
Steve Matthews, Global Subject Matter Expert, presented at the Global Oil & Gas Asset Integrity, Maintenance & Inspection Management Summit in Berlin.
Steve explained how a combined approach to corrosion and vibration risk management could potentially maximise efficiencies.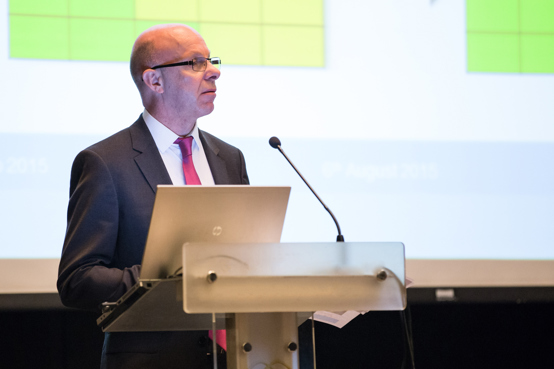 Traditionally, piping integrity is managed using two discrete methods; risk based inspection (RBI), which usually focuses on corrosion threats, and a vibration management programme. Two separate processes are typically used to collect very similar data.
Steve highlighted that a combined analysis for both corrosion and vibration purposes is a cost-effective way of managing integrity risks for process pipework.
Steve said: "This type of combined approach forms the basis for inspection programmes and vibration surveys, which in turn, can be used to update risk models. This is something that Petrofac offers clients by using BuildME™ - a platform for creating maintenance and integrity solutions that support asset performance management."
The Berlin-based conference also allowed attendees to discuss new trends, practices and approaches to asset integrity issues.
Steve continued:  "The summit provided a good opportunity for the industry to get together – with the audience ranging from consultancies to operators; we were able to generate some good discussion about how we continue to work in a low oil price environment and what the future holds in terms of digitalisation of asset management systems."