02 August 2016
Petrofac opens up the world of work to Aberdeen pupils
Nine pupils from Aberdeen schools are one step closer to entering the world of work after completing a five-week internship at Petrofac.
The aim of the placement, which Petrofac ran in partnership with the charity Career Ready, was to prepare the secondary school pupils for the workplace and give them an insight into the different career opportunities available in the oil and gas industry.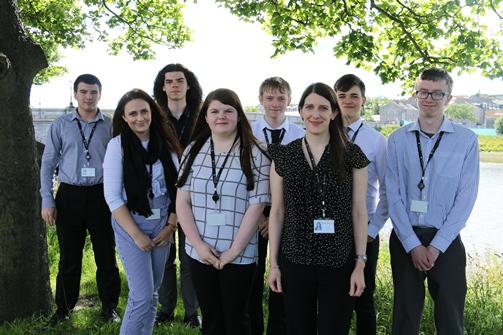 For pupils, it's often the first time they've entered an office environment and the experience can have a lasting effect on them.
Evan Benson, from Portlethen Academy, applied for the Career Ready programme as he was interested in becoming an engineer. He was placed in Petrofac's structural engineering and design department and was taught the basics in the role of a structural engineer and structural designer, including how to design his own models:
"I've enjoyed working with different software programs such as AutoCAD and STAAD Pro. I'm proud of all of the models I've developed as I've put a lot of time and effort into them. It's amazing to see my work come to life.
"The internship will definitely help me when I come to apply for jobs. Future employers will see on my CV that I have some great experience in the workplace and that I know what is expected of me."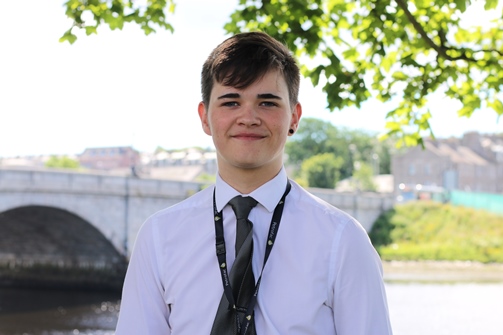 The internship forms part of a wider two-year programme with each of the students also benefitting from a mentor at Petrofac as well as attending masterclasses run by local employers that focus on developing employability skills such as interview skills. Several companies in Aberdeen take part in the programme and have enjoyed welcoming the pupils to their offices.
Speaking about the success of the programme, Lucy Forbes, Senior Organisational Development Co-ordinator, Petrofac, said: "This is the third year Petrofac has been involved with Career Ready and we're always delighted to see the pupils flourish throughout the programme. It can be a life-changing experience for them, giving them the confidence to pursue courses or professions they may not have had previous awareness of.
"It's also an excellent career development opportunity for the young professionals in our company to mentor the students or manage them on their placement. The programme offers benefits to everyone involved."