28 February 2018
Petrofac hosts family health and welfare day
Petrofac recently held a Health and Welfare Day for UAE colleagues and their families in line with our continued focus on wellbeing.
Around 1,000 people attended the event at Flag Island Sharjah, which was organised by our Occupational Health and Medical Services Department in conjunction with a number of local partners.
There was a wide range of outdoor activities focused on lifestyle changes for a healthier 2018, with entertainment and fun for all the family, including:
Healthy food tasting
Aerobics
Zumba
Fitness competition
There was also an opportunity for employees to undertake a variety of health screening tests including BMI, blood pressure and cholesterol.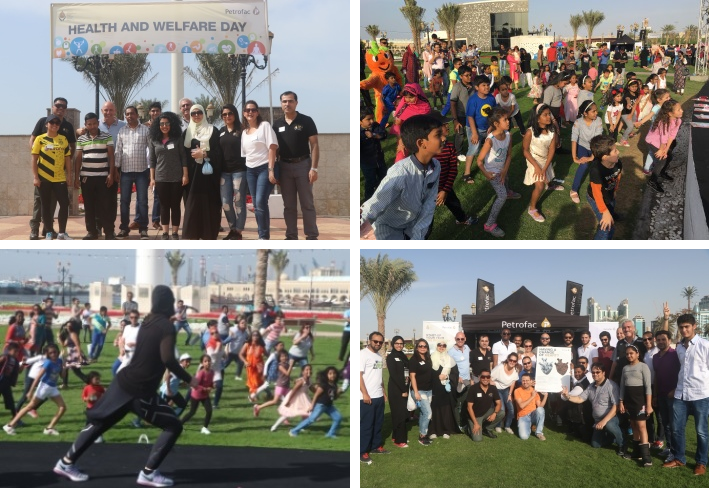 The event was organised as part of our ongoing wellbeing campaign to encourage employees to maintain a healthy lifestyle and keep in optimum health.
During the past year, we've provided advice and awareness sessions on:
Heart health
Travel health and vaccinations
Preventative care against diseases, such as breast cancer and osteoporosis
Coping strategies and how to better manage stress
Emergency and first aid training
This year we plan to help employees further by raising awareness of employee welfare and safe, healthy working conditions, as well as continuing our campaign on heart health.