09 May 2017
Petrofac clinches Learning Technology Award
Petrofac has secured the Learning Technology Award at the 10th annual global Getenergy Awards in London.
Celebrating excellence in education and training for the oil and gas industry, this award acknowledges leading innovation in learning for the oil and gas industry.
Karim Osseiran, Vice President, Training Services, Engineering and Production Services, East, said: "We are thrilled to have been awarded this prestigious title. Over the last 35 years our global training business has proudly delivered training to more than a million delegates around the world.
"As technology has evolved, so too has the way people learn.  Petrofac has combined its significant engineering capabilities, operations track record and training experience to create innovative learning technologies.  Through this award we have been recognised by the industry for creating advanced Process Training Plants combined with e-learning solutions and online competency management tools.  This combination provides a unique proposition that efficiently fast tracks the development of field personnel."
Petrofac's Training Services team form part of the Company's Engineering and Production Services, East, business. Through it, Petrofac designs, builds and operates a network of training centres with Process Training Plants and cutting edge simulators that allow delegates to put theory into practice. The Group also deploys one of the broadest training portfolios on the market with programmes covering engineering and construction, operations and maintenance, health and safety, emergency management and offshore survival.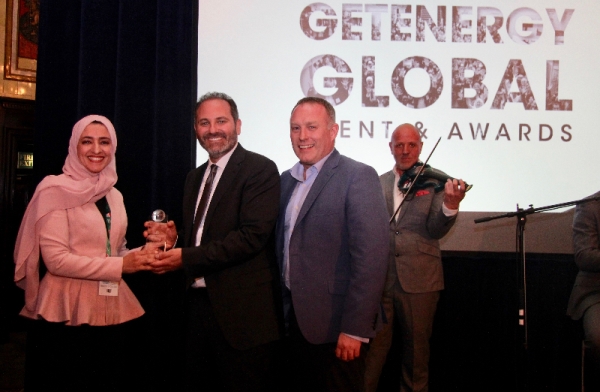 Karim Osseiran, Vice President, and Mark Cullens, Director of Business Development, of Training Services receive the Learning Technology Award.