Petrofac and ENOC Group collaborate to foster Emirati talent in the energy sector
ENOC Group, a leading integrated global energy player and a wholly owned entity of the Government of Dubai, and Petrofac, today announced a partnership to launch a new technical training programme aimed at cultivating the skills and expertise of young Emirati nationals within the Group's refinery operations.
The programme has been designed to address the skills gap within the industry, fostering a new generation of talent equipped to meet the demands of ENOC Group's competencies for refinery operations. The training has been structured to fulfil the Group's long-term vision of achieving operational excellence through local talent.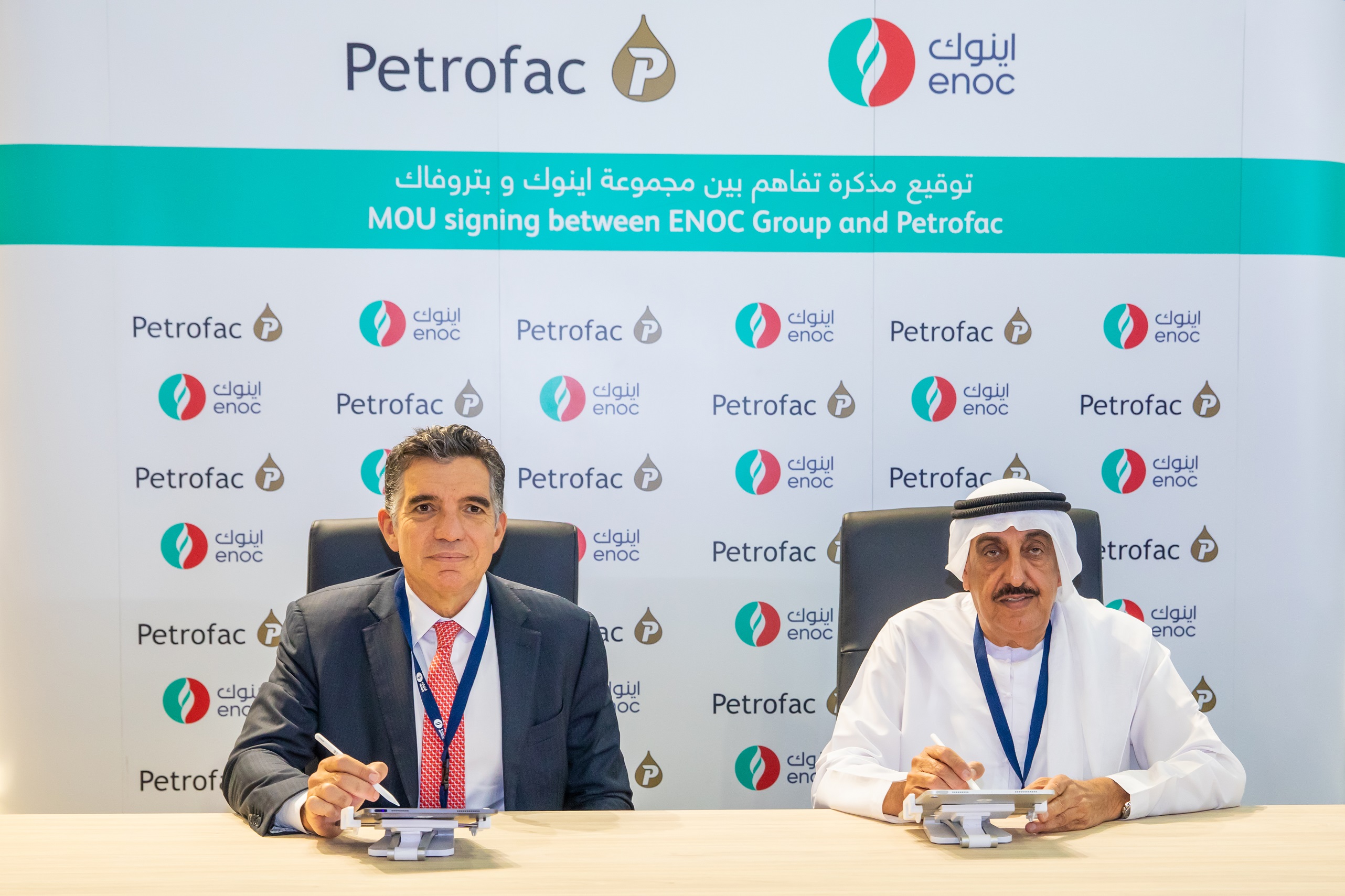 His Excellency Saif Humaid Al Falasi, Group CEO at ENOC, said:
"In line with the UAE leadership's vision to empower Emirati youth, we continually offer opportunities to support the growth and development of national talent. We are pleased to partner with Petrofac and leverage their internationally accredited expertise to equip our employees with the necessary skill sets to support the thriving energy sector. The initiative marks a significant leap forward in creating a robust pipeline of skilled Emirati professionals to strengthen the critical operations of the national energy sector."
Tareq Kawash, Petrofac's Group Chief Executive, said:
"We are proud to be partnering with ENOC to deliver this strategic training programme, creating new opportunities for young Emiratis in the energy sector. At Petrofac, we recognise the importance of developing and supporting national workforces and generating in-country value. By upskilling people and developing key infrastructure we have been contributing to the UAE's economy for over three decades now."
The new programme encompasses two distinct stages, each tailored to provide participants with the essential theoretical knowledge, practical skills, and on-the-job experience to excel in ENOC Group's refinery operations. The theoretical training programme will take place at Petrofac's UAE operating centre for three months, followed by practical training at the Takatuf Petrofac Oman (TPO) technical centre of excellence in Muscat. TPO utilises state-of-the-art workshops and live plant simulators to replicate specific areas of oil and gas operations. Petrofac's extensive experience in supporting tailored nationalisation programmes ensures the seamless integration of Emirati professionals into workforces.
Fast-track learning that delivers results
Like you, we recognise the importance of developing and supporting national workforces and local supply chains. We can support your nationalisation goals through the provision of training and competence relative to the skills and needs of your workforce.