Petrofac and American University of Sharjah collaborate to build skills and accelerate IT innovation
Petrofac and American University of Sharjah (AUS) have signed a Memorandum of Agreement (MOA) to help shape the future of technology and empower the next generation of information technology (IT) professionals in the UAE. The collaboration is part of the AUS College of Engineering (CEN) Al Nukhba (Elite) Programme. Through the partnership, AUS students will gain valuable industry experience, developing practical skills, while Petrofac will benefit from the technical skills and ideas of talented undergraduates.
Structured to drive IT excellence and innovation, the MOA will see Petrofac offer a minimum of 15 AUS students internships within Petrofac's IT functions. These internships will enable students to gain industry insights and apply their theoretical knowledge in a practical setting, preparing them for future careers in areas including data science, cyber security and the deployment of technology.
To develop greater diversity in the sector, a mentorship programme will see female members of Petrofac's IT team coach female AUS students, inspiring them to pursue their ambitions in science, technology, engineering and mathematics (STEM) related fields. Students will benefit from personalised guidance, industry insights and the opportunity to connect with successful women in technology, paving the way for a more inclusive IT landscape.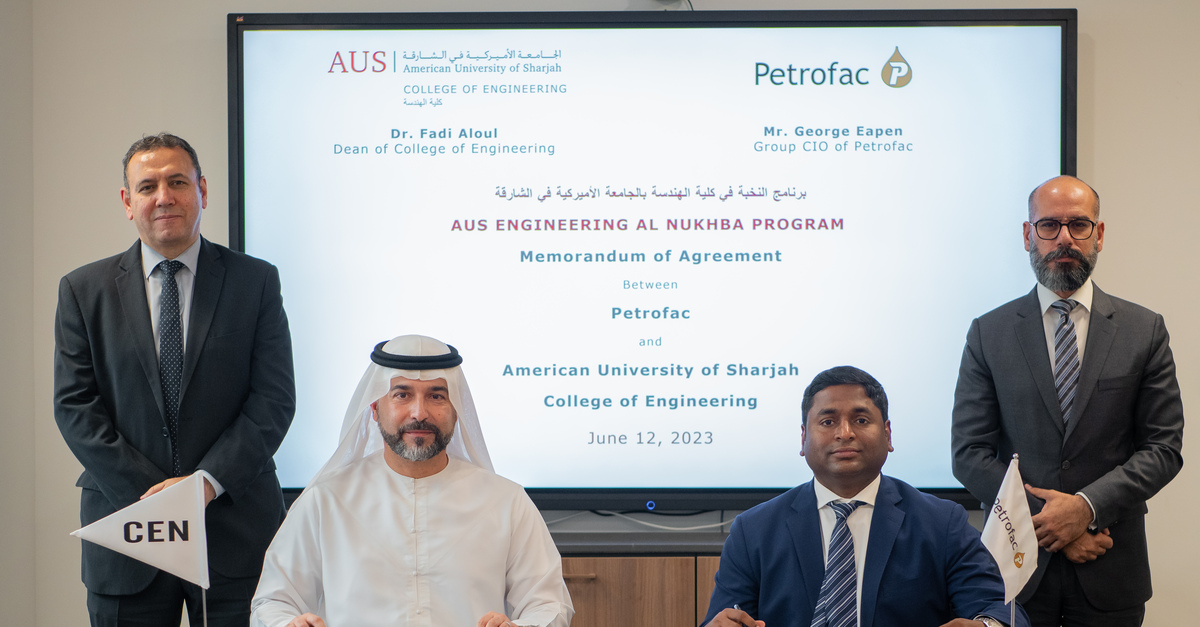 Petrofac and AUS MOA signing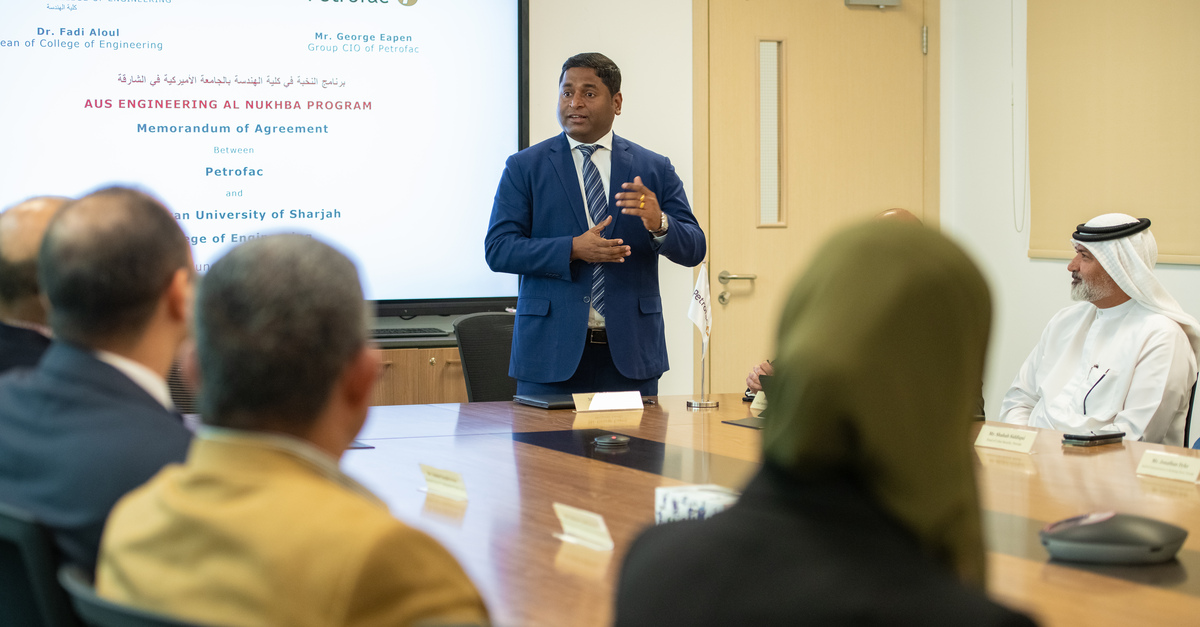 George Eapen - Petrofac Chief Information Officer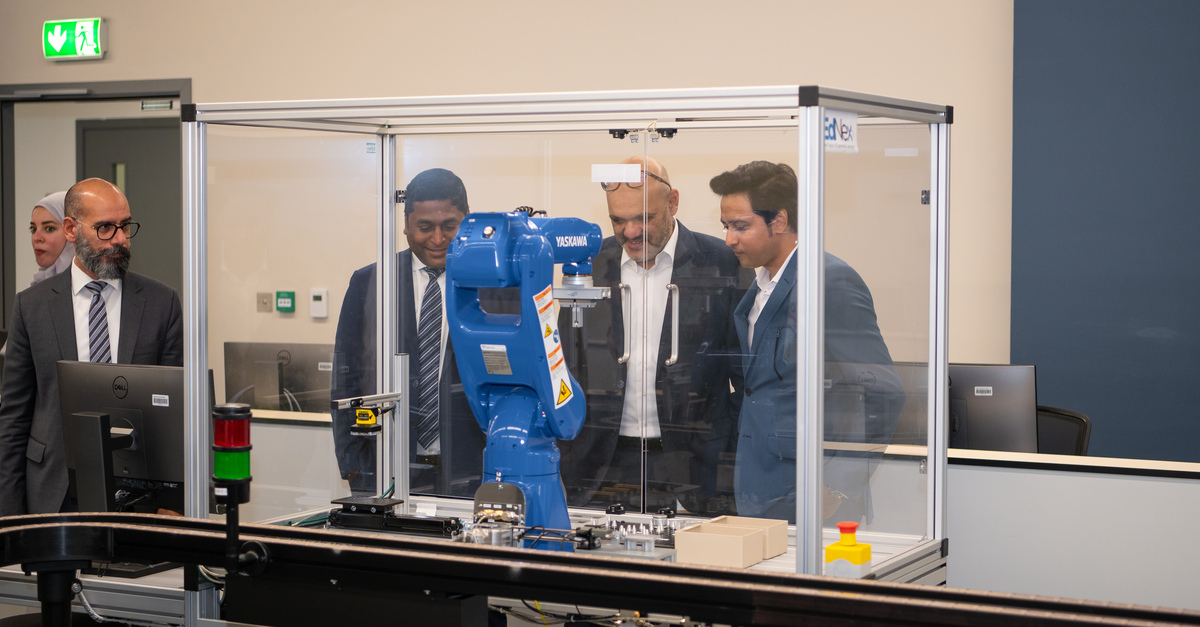 Petrofac and AUS collaboration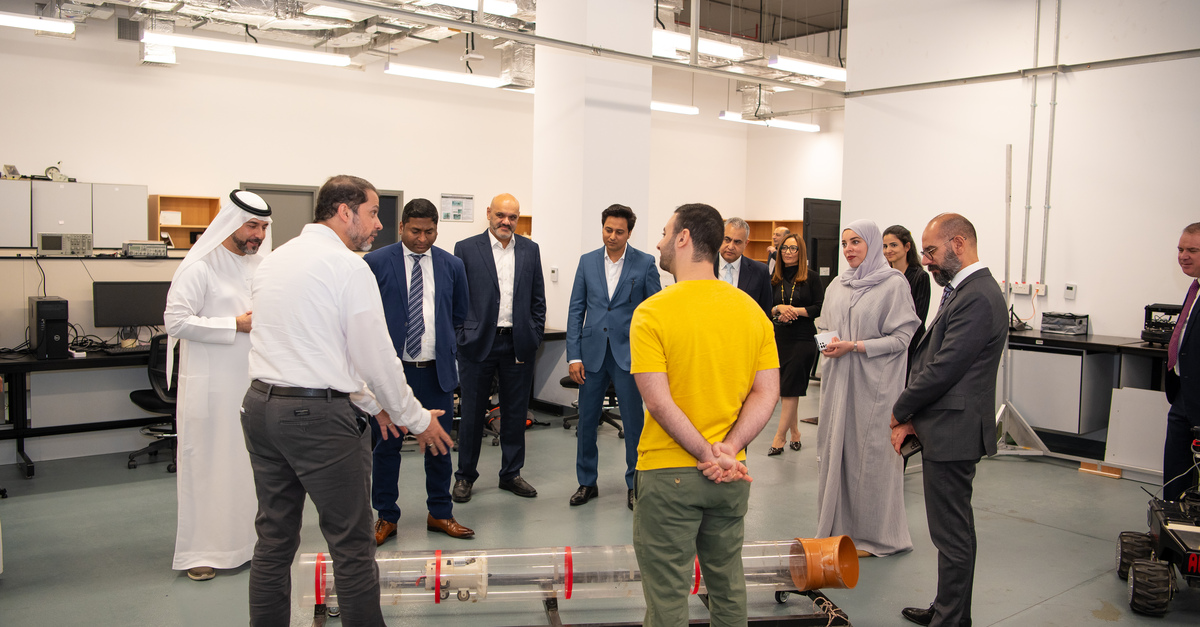 Petrofac and AUS collaboration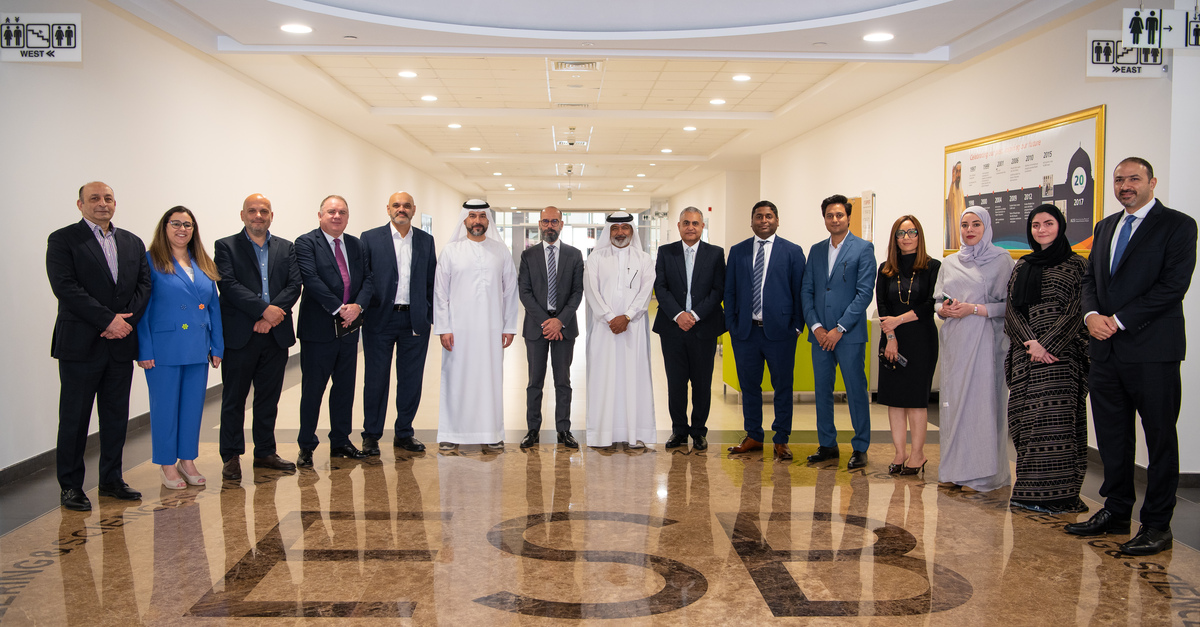 Petrofac and AUS collaboration
Petrofac will also support AUS in designing and implementing related final-year curriculum projects. By aligning academic coursework with real-world challenges and industry demands, students will be equipped with practical skills and a deeper understanding of how IT solutions can address complex business needs. This collaborative approach will help drive the transition from academia to industry, helping graduates develop problem-solving abilities to excel in the sector.
George Eapen said:
"At Petrofac we are strong supporters of STEM education at all levels, seeking to improve educational access and the employability of people across our communities. We have successfully collaborated with AUS for many years, so I'm delighted that we are able to build on this to help develop the technology skills and innovation needed across industry through this latest partnership."
Dr. Aloul said:
"This strategic partnership between the AUS Engineering Al Nukhba Program and Petrofac sets a remarkable precedent in our ongoing efforts to shape the future of technology and cultivate a new generation of IT professionals who will drive advancements in this dynamic field. By collaborating with Petrofac, a renowned industry leader, we can provide our students with unwavering opportunities for practical application, mentorship and knowledge sharing, bridging the gap between academia and industry."
A signing ceremony was attended by George Eapen, Group Chief Information Officer at Petrofac; Elie Lahoud, Chief Operating Officer – E&C at Petrofac; Ali A. Abdulla, Petrofac's UAE Country Chair; Dr. Fadi Aloul, Dean of the CEN at AUS; Dr. Mohamed El Tarhuni, Interim Provost and Chief Academic Officer and Vice Provost for Graduate Studies at AUS, along with other senior officials from the two institutions.