13 September 2016
New Petrofac SVP discusses collaboration at young professionals event
Fifty young professionals in Aberdeen recently came together at an Energy Institute Young Professionals Network (EIYPN) panel event to discuss how collaboration in the industry could help develop their career.
Sponsored by Petrofac, the third event in the EIYPN calendar centred around the importance of team work during what continues to be a challenging time for the industry. The young professionals took part in table-top discussions, working collaboratively to discuss their own experiences of team work before presenting questions to the panel, which included Dave Blackburn, who recently joined Petrofac as Senior Vice President Engineering and Operations.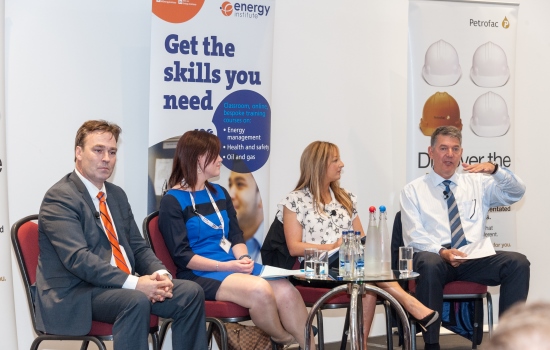 As industry experts, the panel was able to comment on the significance of collaboration in organisations. Dave said: "The event coincided with the launch of the ECITB's project collaboration toolkit which has been designed collaboratively by the industry to support engagement through the supply chain; whilst improving our business practices and relationships. So, the timing was perfect for positive debate and discussion.
"I had a number of young professionals come up to me following the panel asking how they can succeed given the challenges as it is a concern for many. I remember a time in the early 90s when we were drilling and the oil price was just US$9 so it was good to chat with them about my experiences and insights and reassure them that the industry isn't going anywhere.
"It's very much about deciding how we collaborate, rather than if – it's simply not an option in the current environment. For those in the early years of their careers, they need to build solid foundations so they can succeed in the future; so being flexible, innovative in your approach and willing to do more than just the day job stands you in good stead to stay strong and very much in the game."