10 May 2016
Kuwait project team wins HSE Excellence award
Our Kuwait gathering centre project (GC29) team has won an ASSE (American Society of Safety Engineers) Gold Safety award in the Engineering and Construction sector category.
The Awards recognise exceptional performance in the field of Health, Safety and Environment across the private sector in the Gulf Region.
Fares Ahmad Al-Mansouri, Kuwait Oil Company's (KOC) QHSE Team Leader presented the certificate and plaque at the awards ceremony on behalf of the ASSE Kuwait chapter.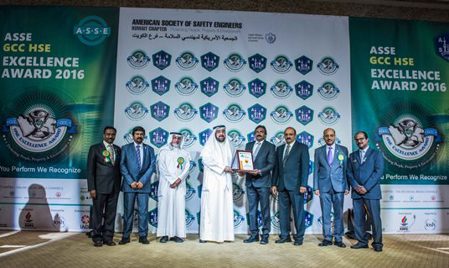 Our GC29 project is located approximately 70 km north of Kuwait City, and is one of three gathering centres being constructed to support KOC's plans to increase and maintain oil production over the next five years.
Congratulations to the project team, management, and all our subcontractors for their contribution and support in this achievement.