14 May 2018
Kuwait gathering centre (GC29) project wins HSSE Award
Petrofac's gathering centre (GC29) project team has won Kuwait Oil Company's (KOC) CEO HSSE Award 2018.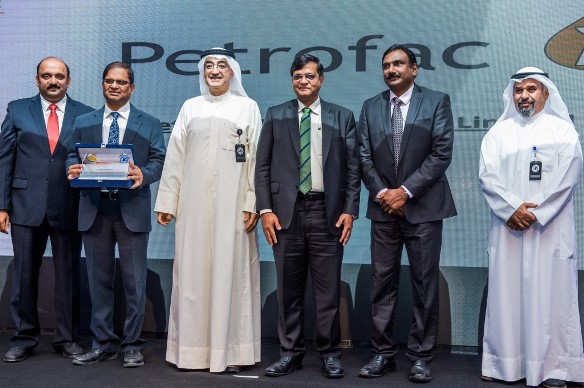 The award is an annual recognition of EPC contractors who have developed, introduced, and implemented outstanding initiatives in the fields of Health, Safety, Security, and Environment. The GC29 team was recognised for its successful and consistent HSSE performance under the 2018 Contractor category.
This award heads a list of safety records the project has achieved since 2015 and the 23 million safe man hours worked milestone, reached in May 2018.
Pradeep Rane, Petrofac Project Director said: "It is incredibly motivating for us when our contribution and efforts are recognised at a client level, achievements like this encourage us to continuously aim higher and better. I am extremely proud of the team who continue to display exemplary levels of HSSE commitment in all their duties. Their hard work helps us in maintaining a good safety performance, and efficient delivery of the project."
Telfy George, Petrofac Project HSSE Manager said: "This HSSE award is a result of the various HSSE programmes and initiatives implemented by our team since the start of the project. This achievement is testament to our dedicated team."
Our GC29 project is located approximately 70 km north of Kuwait City, and is one of three gathering centres being constructed to support KOC's plans to increase and maintain oil production over the next five years.