18 September 2017
Graduate engineers in Chennai gain valuable experience at site visits
Graduate engineers from our Chennai office have been undertaking a number of external visits to see how their designs can come to life.
The visits form part of our graduate development programme in India and complement the classroom and workplace training graduates receive to build a strong technical foundation.
Larsen & Toubro modular fabrication facility
The facility is located 50 km north of our Chennai engineering centre and provides offshore platforms and floating production/storage units, along with other products and systems for the oil and gas sector. The facility is also home to a mega shipyard for shipbuilding and conversions.
The graduates learned about the fabrication methodology used in modularisation, an approach being used on a number of our projects in the Middle East.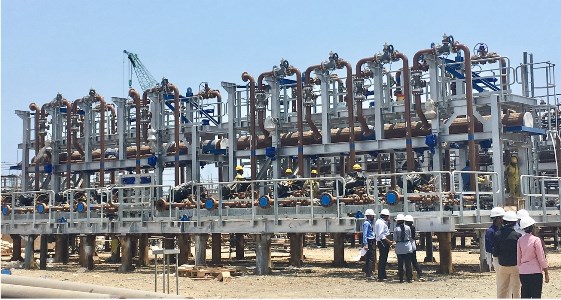 They were given a site tour followed by the opportunity to examine modular skids and gain exposure to manufacturing and assembly processes, as well as welding, hydro testing, painting and blasting.
"This was a very useful visit", said Bhupesk, a Chennai graduate. "The highlight for me was the rolling of a 1 km, 24 mm thick stainless steel pipe to be transported to site."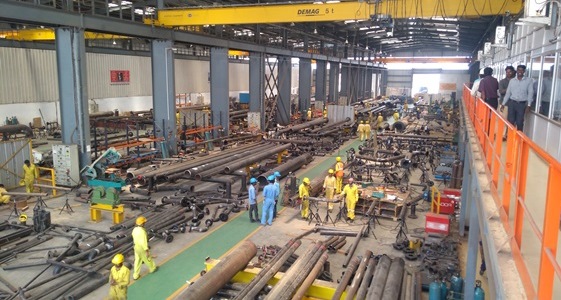 Manali Petrochemicals Limited plant
MPL is a petrochemical company which develops products for use across a variety of markets such as fragrances, bedding, furniture, footwear, paints and coatings.
The visit included a presentation on the safety practices at the site, how the plant functions and the major equipment and substations used to develop the products.
Siva, a graduate specialising in computerised maintenance management systems, said: "The visit gave us a taste of site work, along with real exposure to the designs we work on in the office. We were also able to see how the engineering disciplines interface, which helped us better understand the importance of a collaborative work environment."
Closer to home
A group of graduate civil engineers also visited DLF's construction site beside our Chennai office to see the various activities involved in executing pile foundations on site.
"This was an opportunity to see first-hand the type of engineering challenges faced in the initial stages on site and was a valuable experience for the future," said graduate Shubham, who thanked the Chennai management team for arranging the site visit.