02 May 2018
Employees across the world show support for Petrofac's 2018 Environment Month
Every April, we devote a month to raising our employees' environmental awareness and encouraging them to make positive and lasting eco-friendly changes at home and at work.
This year, our focus was on promoting life cycle thinking. This means considering the total potential effect that something has on the environment throughout its full life cycle - from production to disposal. It includes the emissions, energy and waste associated with producing, maintaining and disposing of a product, as well as aspects like recyclability.
Employees across the organisation ran a host of activities in support of the annual campaign.
Kuwait
Across our project sites, this year's key messages were shared and reinforced with the workforce and contractors at meetings, awareness sessions and mass toolbox talks, with posters and banners used to further support this.
Activities to encourage waste recycling/reducing were introduced, including issuing reusable cups and implementing paper recycling bins.
Waste management training and environmental spill response drills were held, along with awareness sessions on the importance of equipment maintenance as part of a sustainable approach.
Oman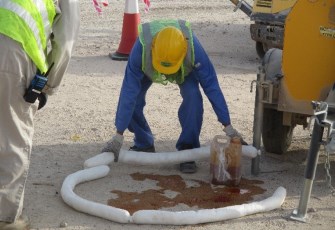 At one of our projects in central Oman, an environmental emergency response drill was held to assess the emergency preparedness and response time of the Spill Response Team, Emergency Response Team and Medics to cope during real environmental emergency situations.
Saudi Arabia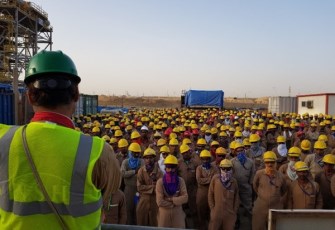 Awareness talks were held for workers at our projects in Saudi Arabia. Inspections of heat stress shelters were also conducted.
Sharjah
Our Sharjah office observed a plastic-free day in the cafeteria and arranged an Environment Month themed colouring competition for more than 200 children of Petrofac employees.
A session on 'solar-diesel hybrid energy solutions' was also held, giving staff a chance to ask questions about solar technology and how this can applied to EPC projects.
India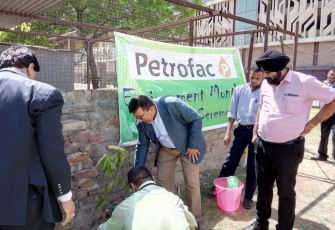 Our Delhi office held a tree planting ceremony, with senior management lending their support to the event.
Malaysia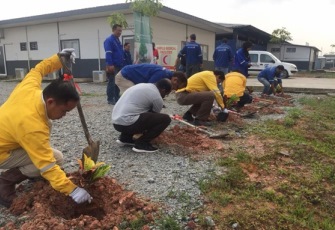 On a project site in Malaysia, the team held a tree planting drive and challenged each other to have a car-free and paperless day.