10 December 2013
Diwali 2013
Our offices in India recently celebrated Diwali, the spectacular Hindu festival of lights.
The festival symbolises the victory of light over dark, good over evil, and knowledge over ignorance, and honours the return of Hindu god Rama to his kingdom after years of exile.
Delhi, India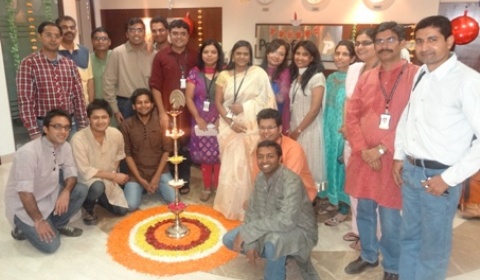 Our Delhi colleagues celebrated Diwali on 1 November. The office was decorated beautifully with diyas (oil lamps) and colourful hangings and employees were invited to dress in their best traditional attire.
Celebrations began with the lighting of the lamp by Mr BP Gupta, VP and General Manager - Delhi, his wife and Heads of Departments. This was followed by a Rangoli competition (decorative designs on the floor at the entrance of a building).
Mumbai, India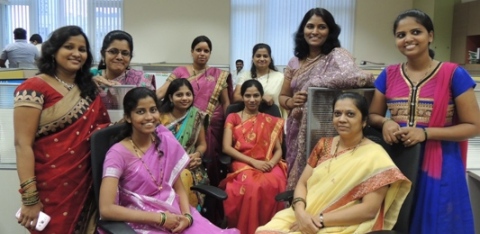 Diwali was celebrated in the Mumbai office on 1 November, with the usual zeal and enthusiasm. The office was decorated with flowers, lights and Rangolis. Employees were dressed in traditional attire. Prasad (divine sweets) were also distributed in the office.
Deepotsav, the Petrofac Mumbai Diwali magazine was issued by Mr Anil Borkar, VP – Mumbai. The magazine showcases Mumbai culture and employees' articles and poetries.
Chennai, India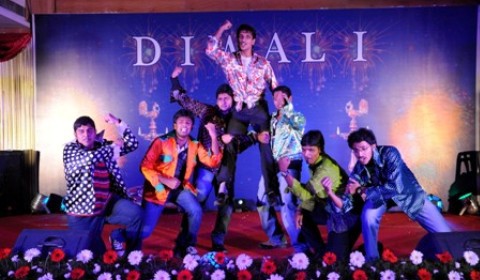 The Chennai office celebrated Diwali on 29 October at the Jeevan Jyothi Hall. Employees took part in a variety of performances, including dances and short acting sketches.