14 February 2016
British Ambassador visits Petrofac
Britain's Ambassador to Oman, His Excellency Jonathan Wilks visited Petrofac's Muscat office last week as part of his on-going efforts to support UK international trade and industry along with the economic prosperity of the Sultanate.
Petrofac has hundreds of employees engaged on projects across Oman. Taking time to speak with a number of Petrofac's employees, His Excellency commented: "I was delighted to meet so many young Omanis working for a top British company in a key sector for Oman. As the biggest foreign investor in Oman, Britain is committed to Oman's development for the long term. I leave Petrofac with a great sense of hope for the future."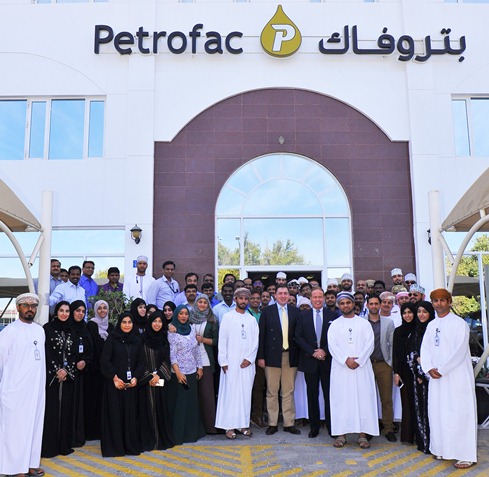 Country Manager Ray Richardson said: Oman is an important country for Petrofac in the Middle East and it was a great honour for us to host His Excellency last week. We had an opportunity to share with him the scope of Petrofac's local and international trade in supporting the local economy; currently representing hundreds of millions of dollars of In Country Value across our current project portfolio and involving a substantive number of Omani employees."
Petrofac has a long relationship with the country which dates back to 1988 and has continued to build its presence there since. Today there are five ongoing contracts supported by a local engineering office in Muscat; with In Country Value and Omanisation very much at the forefront of our priorities.