19 July 2016
A wind of change for the North Sea
It's been tough times for the North Sea, but Walter Thain, Managing Director of Petrofac Engineering and Production Services' Western region, is optimistic about the future of the UKCS: "We're in a world of change. You either treat it as doom and gloom, or you see it as an opportunity".
In March 2016, Petrofac was awarded a Service Operator contract to support Anasuria Operating Company Limited (AOC) – a UK joint venture formed between Hibiscus and Ping – on the Anasuria cluster.
The five-year contract, worth US$250 million, is a progressive development amidst challenging times for the UKCS and is undoubtedly a win for two companies with a lot of vision.
While low oil prices continue to pose a challenge, Walter believes they're also attracting investment by smaller companies ready to take advantage of the bigger oil giants selling assets. "Right now, there are new entrants looking at assets. And some are thinking that the oil price isn't going to stay low forever, so they'll take a risk. But it's about taking that risk and managing that risk appropriately. The opportunity for us, in this environment, is to change."
This is where the recent evolution of Petrofac's Duty Holder (Installation Operator) service model has come into play. Petrofac has evolved its approach to incorporate the well, pipeline and installation operator responsibilities within one model called Service Operator.
This evolution has been designed to provide a more integrated approach, to eliminate waste and maximise value. In short it's a model that responds to the times and keeps costs to a minimum and allows new entrants to completely focus on where they can bring value. "It's about thinking and doing things differently. That's what we've done with the introduction of the Service Operator model," says Walter.
Petrofac has undertaken responsibility on behalf of AOC for the FPSO operations, as well as for monitoring and managing the pipelines and wells. For AOC, it provides a resource for them to engage with the development potential of Anasuria, as well as building a North Sea presence.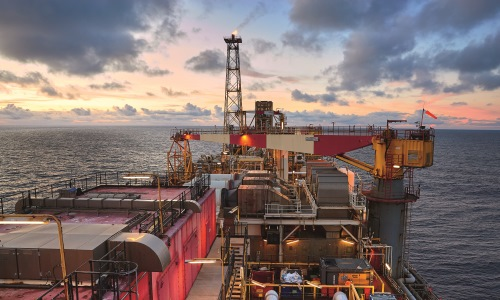 The contract required a more flexible commercial approach and willingness from all parties to get to the table and negotiate positively. "These sorts of collaborative relationships are the way to go," believes Walter. "They allow smaller companies to stay lean and focused on what their task is. They can then outsource to a company who can join it all up, be incentivised and truly make a difference."
As part of a one-team approach, everyone worked to make the transition of ownership as seamless as possible, particularly for the people working offshore on Anasuria – a 20-year-old asset with a lot of history. AOC acquired the Anasuria cluster from Shell and its partners last year. Sixty eight people were transferred to Petrofac, and everything from work contracts and pensions to shoe sizes and coveralls had to be assessed.
Many of the offshore workers had been with Shell or other companies for 30 years, and on Anasuria for two decades. Beyond the uncertainty of whether the asset would be sold or decommissioned, there was a genuine desire to know that in difficult times, any new owner had the future of the asset at heart.
Offshore Installation Manager Brian Sutherland has been with the Anasuria since its construction in Newcastle 20 years ago. He believes AOC and Petrofac's open approach has helped steady the ship for what's to come. "There's a sense that where decommissioning and the subsequent job losses may have prevailed, there is hope, change, and a genuine appetite for innovation in the future. The Anasuria's got great potential and I believe AOC can see that. It's refreshing seeing a company willing to come in, spend some money and expand the life of the installation," he says.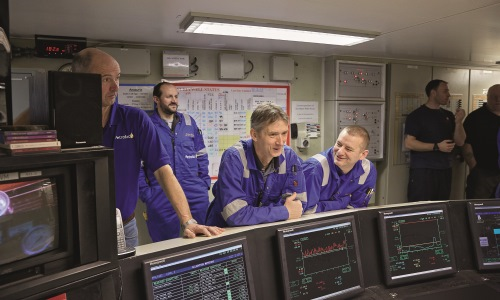 For Ning Zhang, Managing Director of Ping Petroleum and Transition Director of AOC, the acquisition of Anasuria reflects an industry ripe for evolution. And with an estimated 25 billion barrels of oil equivalent still to produce in the UKCS, it's clear he's focused on the long game. "We have a plan, and that is to create the maximum value for the asset. What we're doing is rejuvenating mature assets and looking to bring a new generation of thinking and operating into the North Sea."
Together with Petrofac, Ning believes AOC can extend the life of the Anasuria and use the might of their enterprise to maximum effect. "We're small and nimble. The marriage with Petrofac allows us to conquer the bigger tasks. We're not here to do an easy job, but we want to challenge ourselves."
It's clear that all parties are feeling optimistic about this new venture. Walter believes the changes to their service model and the detail of their AOC relationship is just the beginning – for Anasuria, Petrofac and the oil industry as a whole. "For us, it's about evolving ideas, adding value to those we work with and moving forward. It's good for us as a service company, and ultimately great, we hope, for maximising the recovery of the industry in the UKCS too."