Sustainability
We are committed to playing our part in delivering a sustainable energy sector. This extends well beyond the way we are helping clients reduce their emissions and progress their new energies' ambitions.
On our sustainability subsection you will learn how are we integrating ESG into our business, from protecting the environment and addressing climate change, to putting an emphasis on health, safety, and wellbeing, of our people and everyone we work with.
"Never before have we had such an awareness of the importance of sustainability. We now have a duty of care to do all we can to put this awareness into action."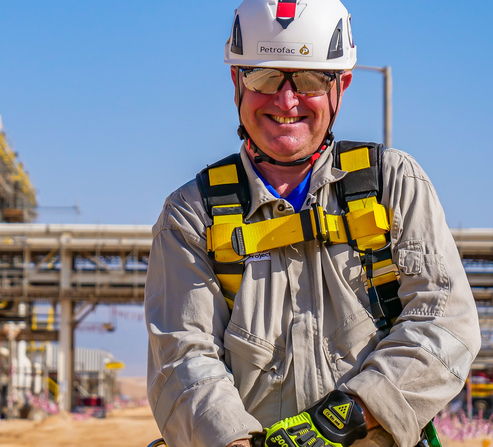 Safety
Across Petrofac, our aim is for zero safety incidents
Safety and wellbeing of our colleagues, and everyone on our sites, is of paramount importance to us.