When we work together, our energy is limitless
For more than 40 years, we've helped our clients power communities across the globe – designing, building, operating, and maintaining energy infrastructure for today and tomorrow. And we've been providing support to energy assets in the East of England for more than 20 years.
Our journey started with oil and gas production, as Duty Holder and then pipeline operator on the Hewett gas field. We are now managing its decommissioning, involving cessation of production, plugging and abandonment of wells and the making safe of the platforms. Beyond our work on Hewett, we've supported a diverse array of projects for clients in the region, from onshore decommissioning and offshore wind EPCI to operations and maintenance for traditional and renewable energy assets.
Today our team continues to expand its reach, sharing experience across the wind, hydrogen, CCUS and waste-to-value sectors to help shape new developments in the region.
And, through our partnership with EEEGR we are playing a key role in supporting several of EEEGR's core programmes, including Skills for Energy and Clean Energy technologies.
Unlocking tomorrow's integrated energy systems
Over the last decade we've deployed our engineering, project management, construction and operations expertise to deliver US$1.5bn of renewables projects across wind, hydrogen, CCUS and waste-to-value sectors.
Find out more about how we support the evolving energy landscape.
Upstream oil and gas – integrated solutions for a lower-carbon future
Through our work on facilities like Hewett we have developed a deep understanding of the challenges presented by ageing platforms - how to drive value from them during operations, how to continue to do so in late life and how to prepare efficiently for decommissioning.
We continue to work closely with operators across the UK to find ways to reduce the carbon intensity of their operating assets too. For new assets, this means ensuring that sustainability is designed-in from the outset. For existing facilities, much of our focus is on helping clients find new efficiencies. Often these are found through digital solutions that drive smarter operations and maintenance activities, but also through practical measures such as modifications to reduce flaring, find opportunities for alternative power solutions, such as offshore wind, and the introduction of regional collaboration models to optimise offshore maintenance trips and reduce fuel consumption in the process.
Offshore wind – global expertise, local content
We've been delivering offshore wind projects for over a decade, providing life-of-asset services from concept and design to build and installation and into operations and maintenance. Our track record includes the EPCI of HVAC offshore substations for both the Borwin3 and HZK wind farms in the German North Sea. In addition, we are currently delivering EPCI for Seagreen's onshore and offshore HVAC substations in the UK, which will be Scotland's largest wind farm when operational.
We are also active in the floating wind sector, working collaboratively with Seawind Ocean Technology to bring their unique floating wind energy system to life through design verification support.
And we are applying our 30 years of experience in operating and maintaining offshore oil and gas assets to the wind sector, deploying cutting-edge digital technology and multi-discipline teams to deliver ultra-efficient operations and maintenance programmes for windfarms owners.
CCUS – breathing new life into old assets
Our legacy in the processing, transport, and storage of gas, combined with our brownfield engineering and well plug and abandonment capabilities, gives us vital insights that we're directing towards the development of the UK's CCUS cluster projects. We are also supporting other carbon capture projects in Europe. Here, our early-stage project support is helping our clients manage risk and give surety to future delivery phases of these first-of-a-kind projects.
Hydrogen – experience drives certainty
We've combined our expertise in grey hydrogen, borne from a legacy in oil and gas projects, with extensive experience in power systems for offshore wind projects to advance large- and small-scale green hydrogen projects in the UK and globally. We're also combining this gas expertise with our growing track record in defining complex CO2 removal design projects to support large-scale blue hydrogen opportunities.
Waste-to-value – supporting a circular economy
We're delivering several first-of-a-kind waste-to-value projects for clients in the UK and beyond, combining our EPC know-how with process engineering and petrochemical design skills to unlock the potential of waste as bio- and sustainable aviation fuels. As a technology-neutral company, we understand how the leading technologies can best integrate into plant design to deliver the best value solution for our clients. You can read more about our recent projects below.
Wherever we work, we do so collaboratively to drive smarter, cleaner, and more sustainable solutions for a lower-carbon future. Together, we can do more, faster.
We'll be at SNS 2022 in force this year. Visit us at Stand 22 to talk to our team, learn about our recent projects and how we can support you across the lifecycle of your energy assets.
25th May, 2.00pm, Conference Hall: hear Jon Carpenter, VP of New Energy Services, who will be speaking on 'The Gas Transition in the East'.
25th May, 2.30pm, Conference Hall: Anne Haase, BD Director, Wind O&M, will be part of the team sharing updates on the NSTA Bacton Energy Hub (People and Skills Stage) and progress from the Special Interest Groups.
If we miss you, please sign up to hear our latest news: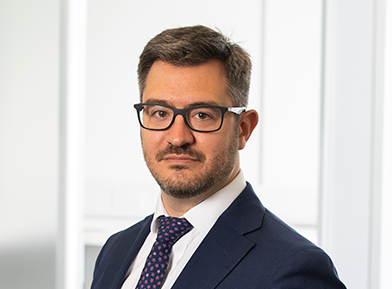 Jonathan Carpenter
Vice President, New Energy Services
SEND EMAIL
Alex Haynes
Head of Business Development, New Energy Services
SEND EMAIL
Erik de Vrij
Business Development Director, Offshore Wind
SEND EMAIL