Supporting your wind project every step of the way
Petrofac is one of the most experienced service providers to the global offshore wind sector.
For more than a decade, we've helped clients turn offshore wind concepts into reality by engineering, procuring, constructing and commissioning HVAC and HVDC substations.
This includes our delivery of engineering, procurement, construction and offshore installation of Hollandse Kust's (zuid) two High Voltage Alternating Current (HVAC) transformer stations - Alpha and Beta, both designed and built in the UAE, a project we are proud to have been part of.
Our services extend across the asset life cycle, into operations and maintenance too. Here our support for offshore wind assets is underpinned by digital technologies to drive ultra-efficient operations.
We help clients frame future projects through feasibility studies, planning, concept design, screening, selection, and pre-FEED studies.
Even in the early design stages, we always think ahead – emphasising constructability, operability, sustainability, and longevity.
Across the world, we are known for delivering demanding projects, on time, with impeccable safety, and for getting the best from our supply chain partners.
We have been behind the installation of some of the world's most impressive offshore facilities – including the largest ever offshore converter platform.
Our wind story began by developing skills and providing people for the world's first-ever offshore HVDC converter platform. Today, multi-disciplinary teams use digital technologies to deliver optimised offshore operations support.
Because we work across the entire asset life cycle, we have a direct line of sight – from development and planning to the day-to-day operations and eventual decommissioning.
This means we know what it takes to deliver offshore wind projects safely and confidently and realise performance improvements across the asset's lifetime.
Sometimes, clients use us for a single standalone service. But, when they ask us to integrate more of our services, the benefits are compounded – deepening relationships, developing teams, driving down risks, increasing efficiencies, applying learnings, and unlocking value at every stage.
And thanks to our local delivery ethos, we also help build experience, capacity, and dynamism across the wider offshore wind sector.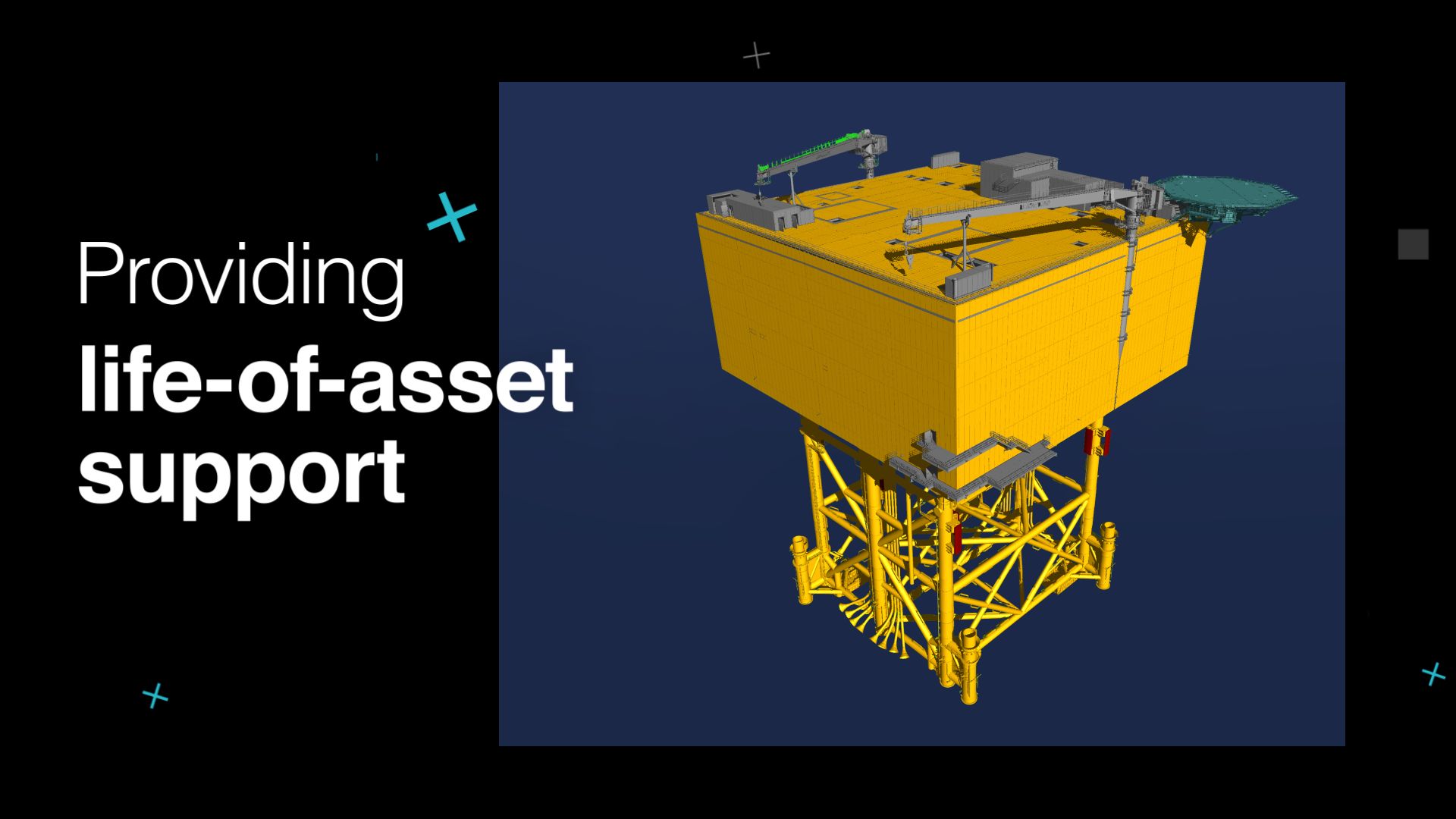 Assuring delivery for offshore wind projects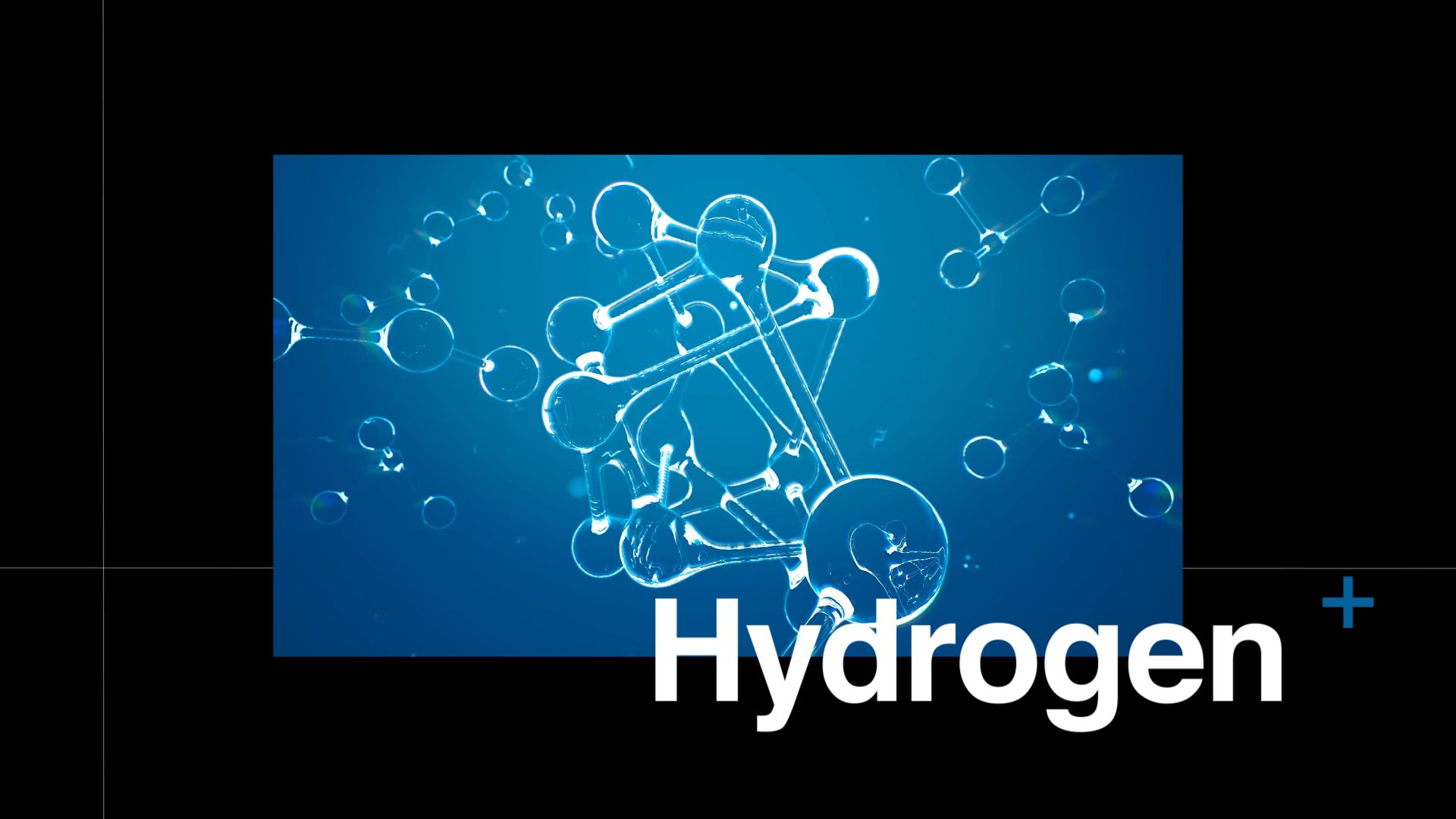 Supporting the energy transition
Partnering for success
Across the world, throughout the energy industry, we are known for delivering demanding EPCI projects – on time, to budget, with an impeccable safety record.
In offshore wind, we've collaborated on some of the most impressive wind facilities, managed some of the most challenging installations – and have always delivered with certainty, safety, and ultra-efficiency.
And, all the while, we've been adding to the strength and dynamism of the wider offshore wind – with a delivery model that draws on global expertise, nurtures homegrown talent and supports local supply chains.
Engineering
We engineer our projects for safety, constructability, ease of installation, operational efficiency and longevity.
Procurement
We draw strength from our supply chain partnerships, supporting local firms, increasing flexibility, optimising cost, and reducing risk.
Construction
We build to the highest quality standards, mitigating execution risks and maintaining an exemplary safety record.
Installation
We have precision planned and executed some of the most challenging offshore wind installations – including the largest offshore converter platform.
Our offshore wind projects improve economies and power communities. And, with a local delivery ethos, the skills and expertise we nurture become an asset for everyone in the offshore sector.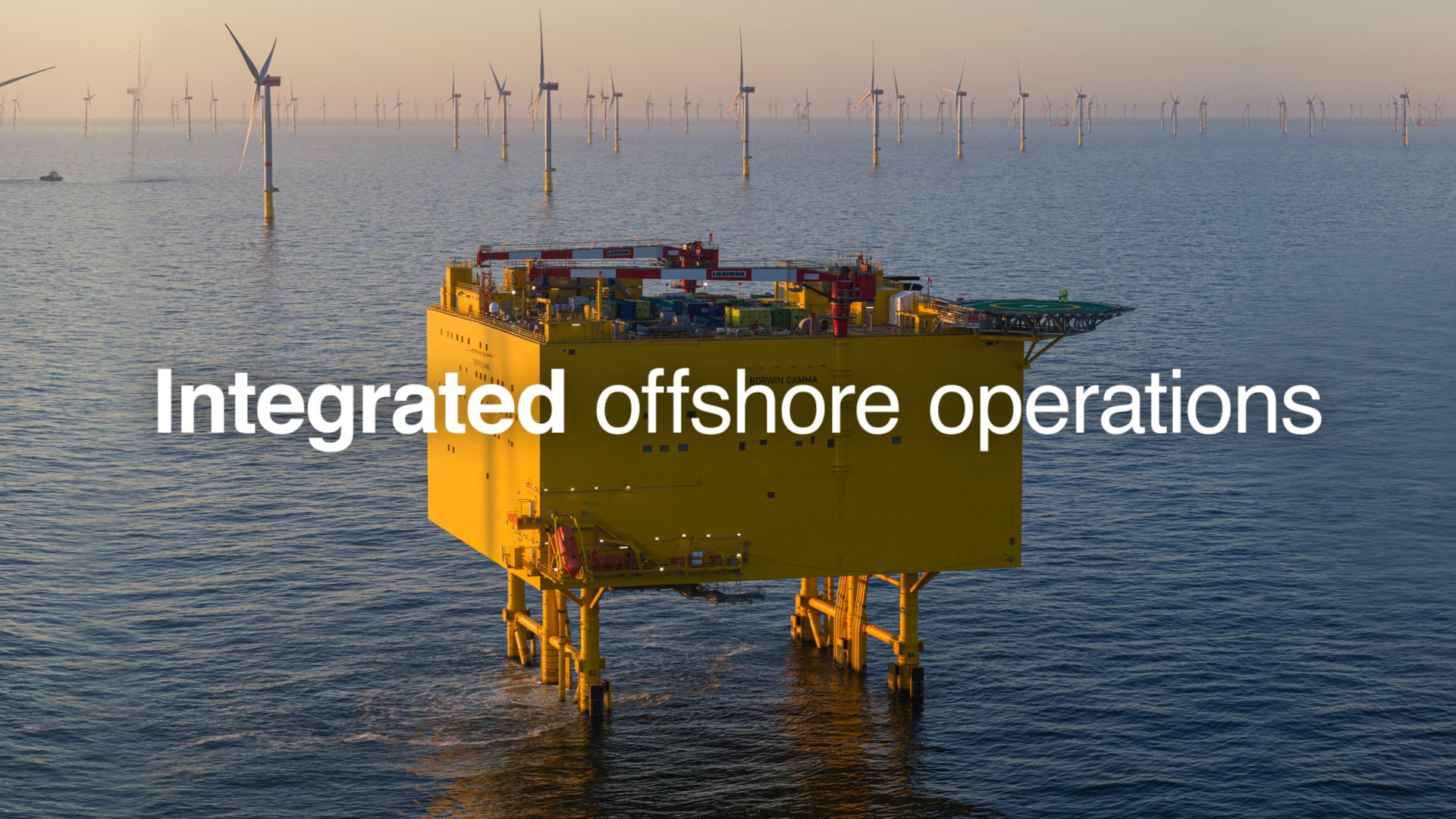 Delivering ultra-efficient operations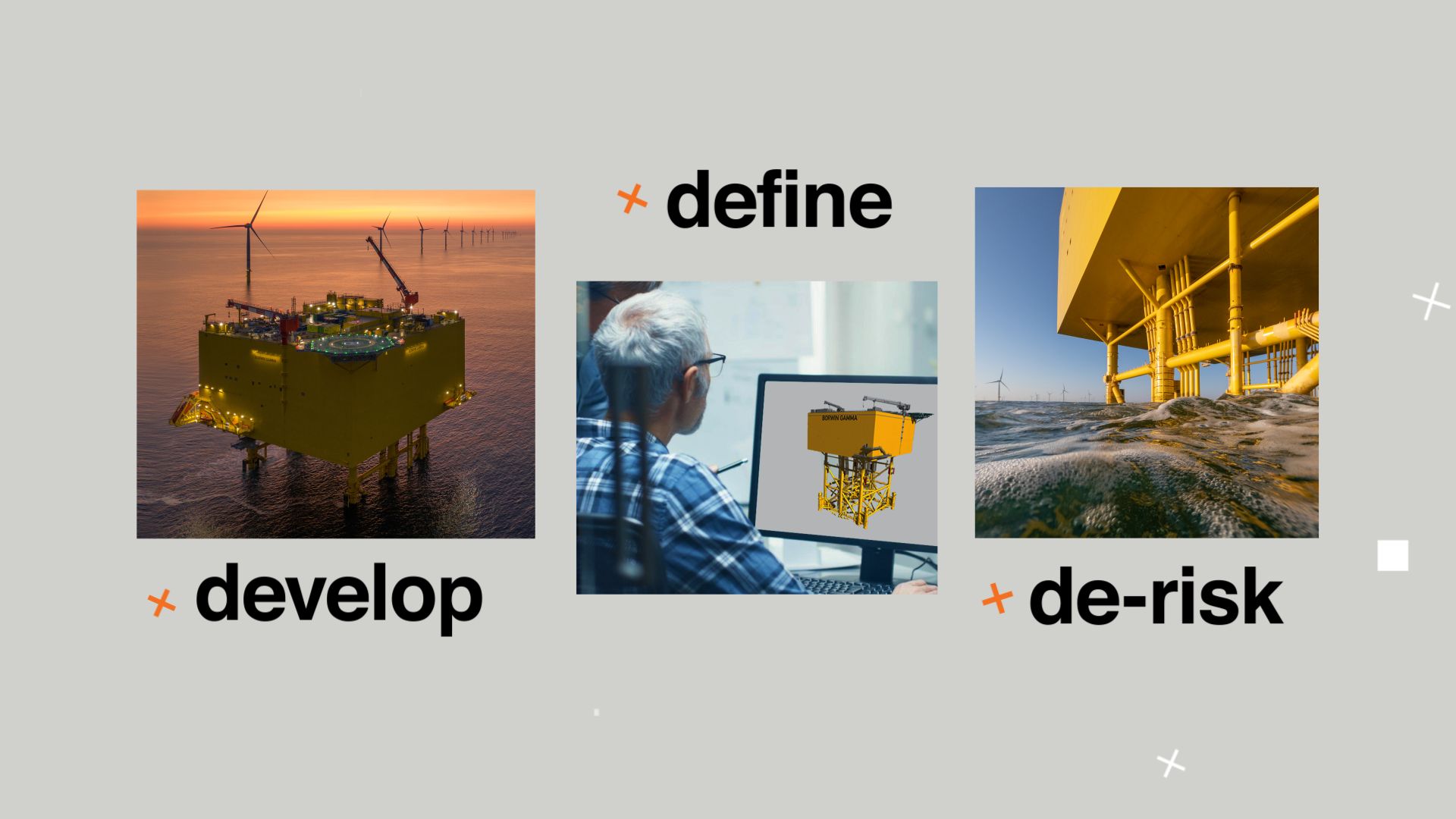 Developing and de-risking offshore wind projects
Ultra-efficient operations
As well as designing and building energy assets, we also operate and maintain them. In fact, our offshore wind story started over a decade ago when we provided people, maintenance, and support services to the world's first-ever HVDC converter station.
Enabled by multi-disciplinary teams, connected technologies, and data-driven insights, we now provide a complete suite of operations and maintenance solutions from the tip of the blade to the seabed.
| | | | |
| --- | --- | --- | --- |
| Fixed and floating wind farms | Offshore substations | Onshore substations | Subsea cables |
Making data your biggest asset
By understanding and tracking the detail of your asset, including the underlying condition of all its component parts, we enhance asset integrity, increase tool time, improve performance, and reduce cost.
Multi-disciplinary teams
Our GWO-trained technicians and tradespeople include electrical, mechanical, instrumentation, inspection, rigging and lifting.
Technical and engineering support
Our integrated approach combines the hands-on skills of our local offshore teams with the deep knowledge of our global subject matter experts.
AI-enabled insights
Our artificial intelligence tool, Petrolytics, helps transform asset and project data into actionable insights – which support planning, rationalise maintenance, and reduce the number of people travelling to the site. These technologies continually track and learn from asset and project data – to plan maintenance, optimise tool time, and avoid failures.
Connected workers
By digitalising planning, execution and reporting, our connected workers maximise on-site productivity and minimise your OPEX.
Framing the future of offshore wind assets
We also help clients frame the future of their developments through feasibility studies, development planning, concept design, screening, selection, and pre-FEED studies – including leading the early conceptual phases of several first-of-a-kind projects.
Through this early involvement, we strongly appreciate what it takes to give our clients and their stakeholders the confidence they need to advance critical projects.
We understand how to unlock complex projects – having delivered close to 1,000 feasibility studies and completed over three million hours of consultancy and front-end engineering. We've also been project developers and asset owners ourselves, so we know and care about operability and longevity, and we bring this experience to every assignment.
Delivering for more than a decade
In 2010, we demonstrated our offshore wind engineering and design credentials with concept studies for two wind farms in Scottish waters - Moray Firth and Inch Cape.
In 2017, our engineers and consultants evaluated the electrical system challenges associated with large-scale floating wind farms for the UK's Carbon Trust.
In 2022, we signed an MOU with Seawind Ocean Technology to support the development of a 6.2MW floating offshore wind turbine, due for deployment by 2024.
We know what it takes to deliver, we talk your language, and our goal is to work with you to define the best solutions and then execute them.
Drawing on our EPC experience and operational know-how, we assure early engineering and facilitate the trouble-free transition from project sanction to front-end engineering design and execution.  And, as technology neutral organisation, we'll define the best integrated solution for your project - specifying the right technology solution for your project.
If you'd like to hear our latest news, sign up below: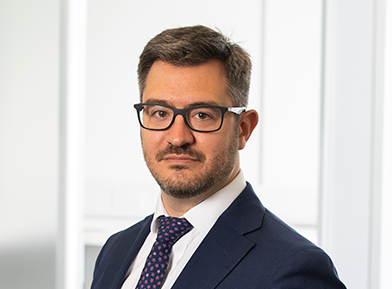 Jonathan Carpenter
Vice President, New Energy Services
SEND EMAIL
Alex Haynes
Head of Business Development, New Energy Services
SEND EMAIL
Erik de Vrij
Business Development Director, Offshore Wind
SEND EMAIL