Developing and de-risking offshore wind projects
Your project demands the best start. By collaborating with us at the earliest stage of your development, we'll help you to manage cost and avoid uncertainty as the project progresses. We do so by applying our engineering expertise and best-in-class delivery capabilities so that you can mitigate technical and execution risk.
Your priorities are our priorities. We offer independent, pragmatic, and informed advice that will support vital decision making and give your project the best start.
As a technology-neutral business, we work with all the major technology providers, licensors, and original equipment manufacturers, meaning we are free to select the best integrated solution for your project.
Our rich skillset supports the most complex project challenges. Our experience covers many types of infrastructure, onshore, offshore, and subsea, including fixed and floating offshore assets, cables, and moorings.
Assuring project delivery
For more than 40 years our engineering and construction teams have been turning concepts into reality, building, and delivering some of the world's most exciting energy projects.
We've delivered offshore substations for major windfarms across several of Europe's leading developments and our experience includes both HVDC and HVAC transmission platforms.
Our track record includes the design, build, installation, and commissioning of one of the world's largest offshore wind converter platforms, BorWin3. We are supporting the Hollandse Kust Zuid (HKZ) and Seagreen offshore wind projects and the Arrowsmith green hydrogen project in Australia. This growing project portfolio reflects the ingenuity of our engineers and the quality of our delivery.
Delivering ultra-efficient operations
From the tip of the blade to the seabed, offshore substation to onshore operations, our capability spans all windfarm assets. We support across the lifecycle of windfarm operations - pre-operations, including the development of maintenance management systems, through live operations, ongoing maintenance and into end of life.
We are flexible and will support one-off assignments and fully managed solutions. No matter the delivery model, our operations and maintenance services are focused on driving improvements in safety, productivity, performance, and cost.
We're combining what we've learned through decades of operating offshore assets, with the technologies needed to develop the wind farm of the future. This includes implementing our machine learning, artificial intelligence, and wearable technology solutions to drive efficiency and support safety.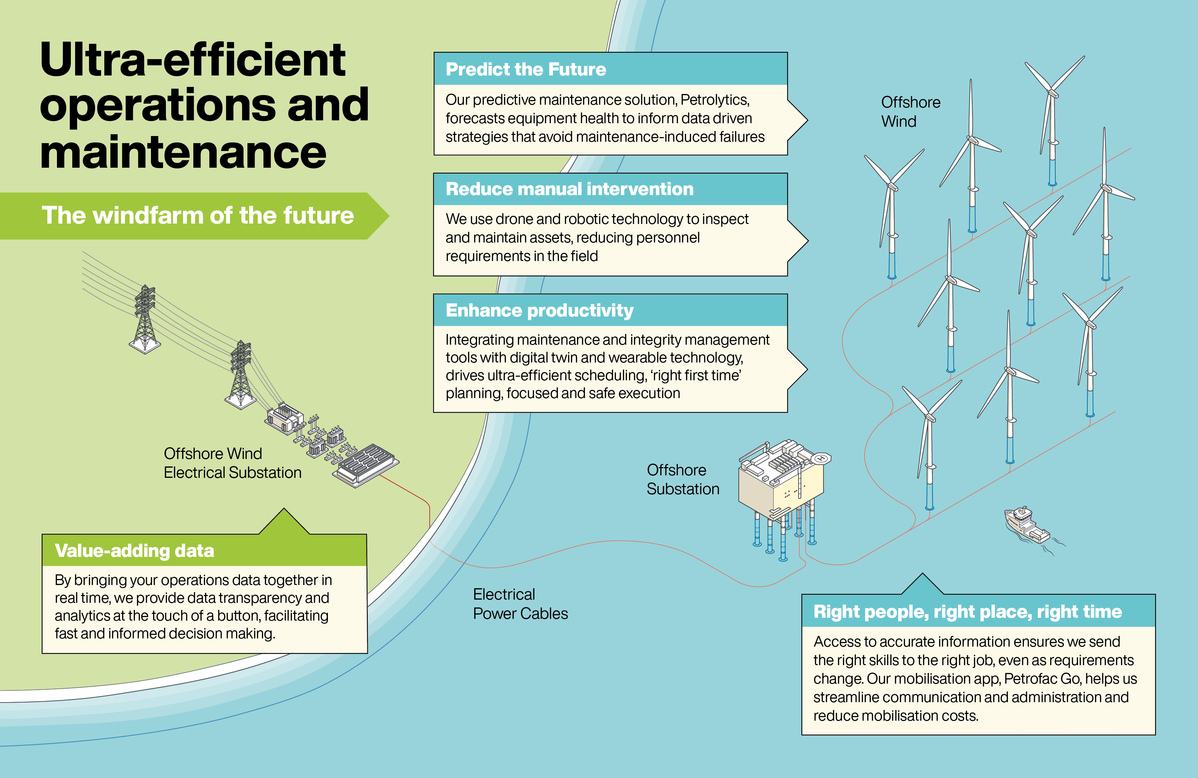 Our people
Using best-in-class digital tools and proven systems and processes, our operations and maintenance teams engage with onshore technical, asset management and engineering teams to ensure work is done right first time. Our capability includes structural maintenance programmes, inspections, repairs, cleaning, and statutory inspection, through to full crew provision. Our industrial service division, including rope access, means we offer a seamless offshore delivery service.
Building operational competency
People in our industry do incredible things. And as an operator ourselves, we understand that operating safely and compliantly is at the core of everything we do.
Our competency management solutions will help you to develop the skills, processes, and systems you need to assure operational safety and regulatory compliance – and to do so in the most efficient way.
Our capabilities include consultancy, gap analysis and role-based profiling, as well as the implementation of competency software specifically designed for the energy sector to map and manage workforce competency across an organisation, across regions, assets and even shift patterns. We deliver digital learning content too, whether you need access to library courses or need something tailored to you, we can provide a solution that meets your needs.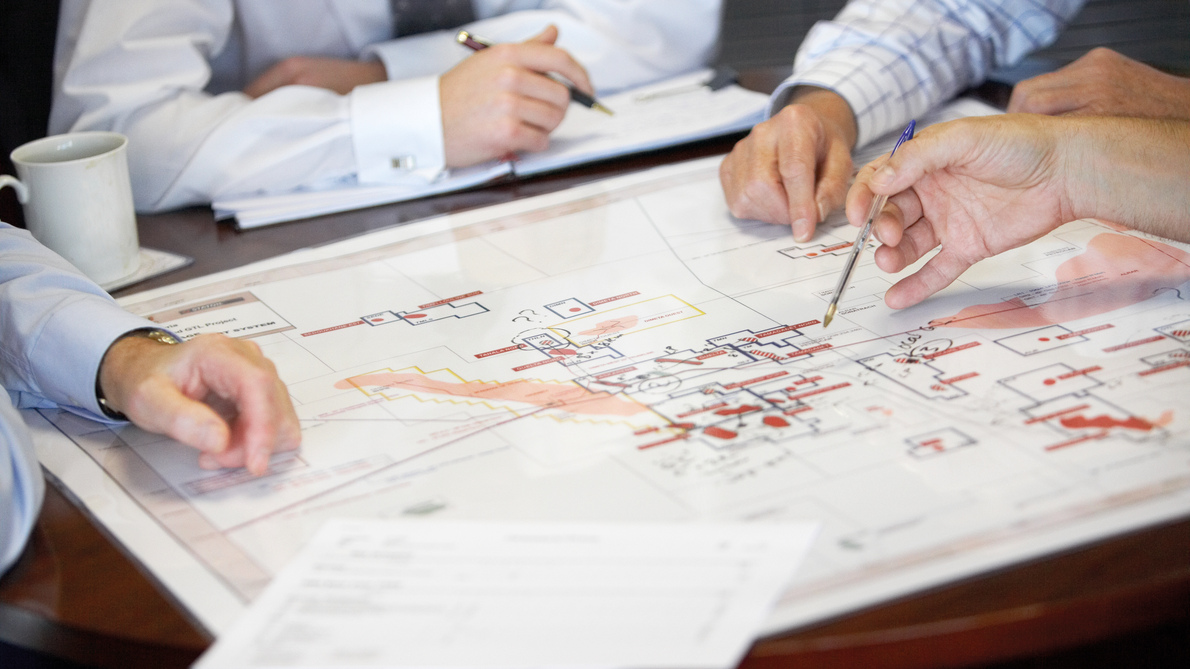 Developing and de-risking offshore wind projects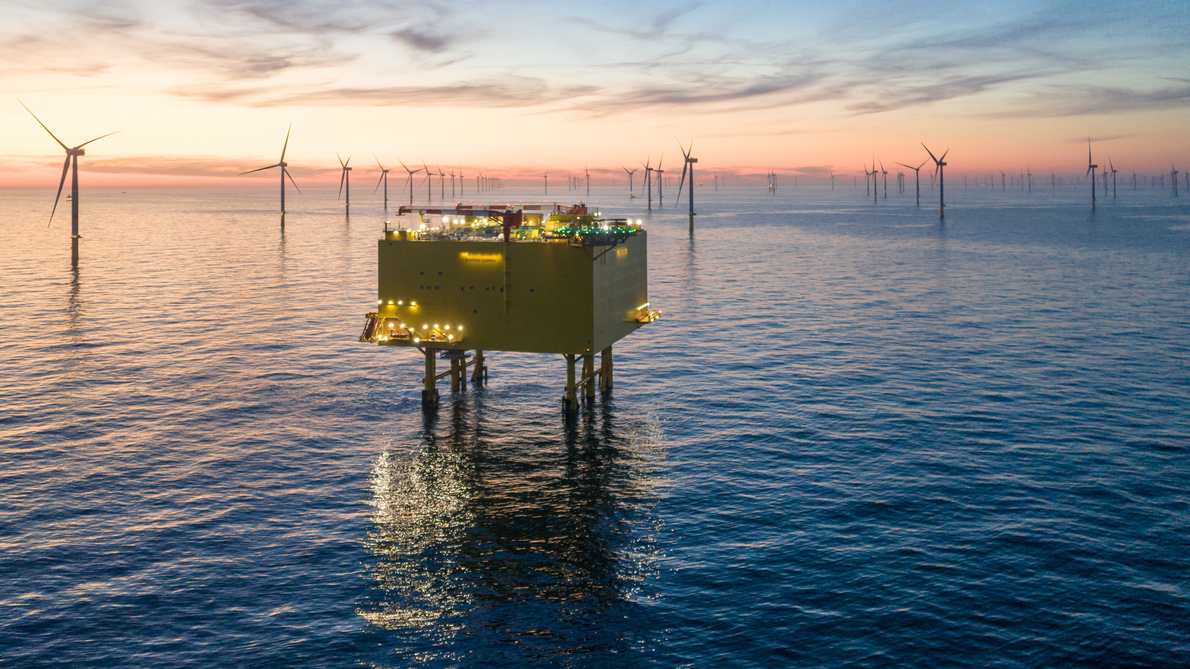 Assuring project delivery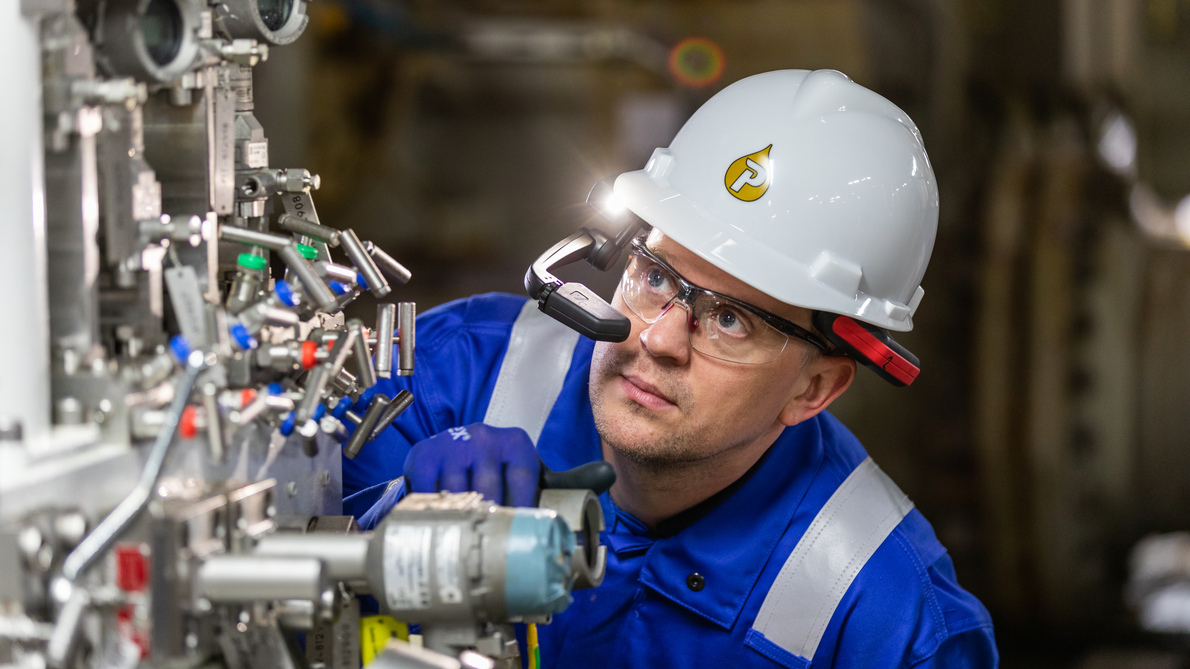 Delivering ultra-efficient operations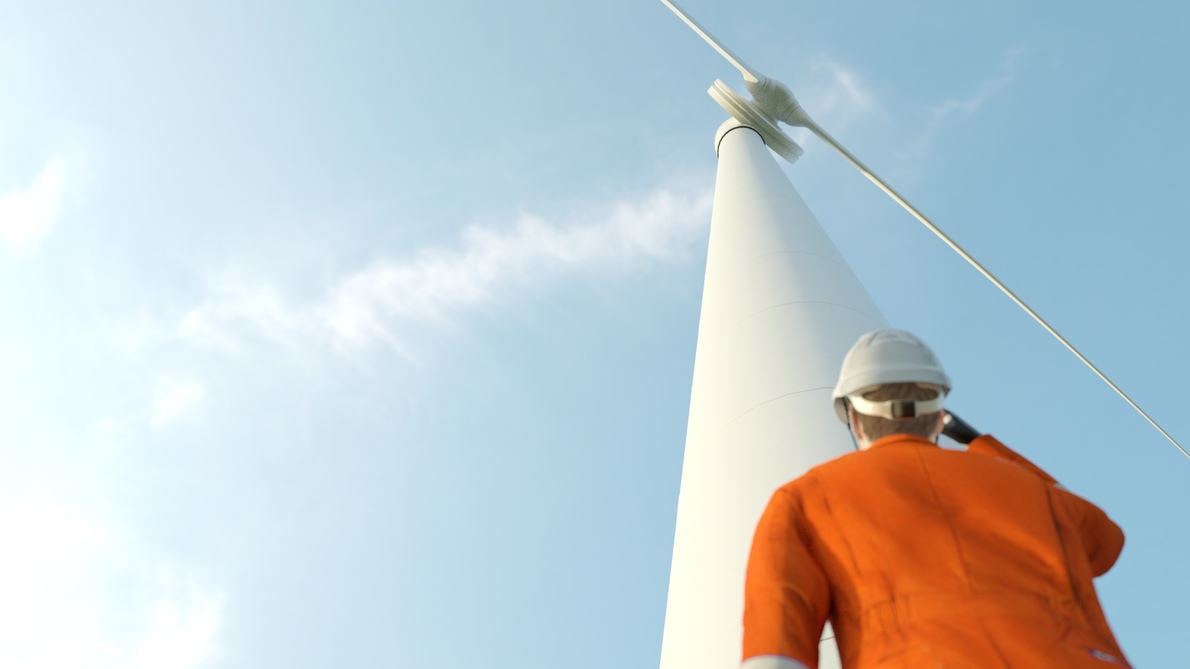 Take a look at how we use virtual reality to create location-specific simulations, helping to prepare your personnel before they get to site.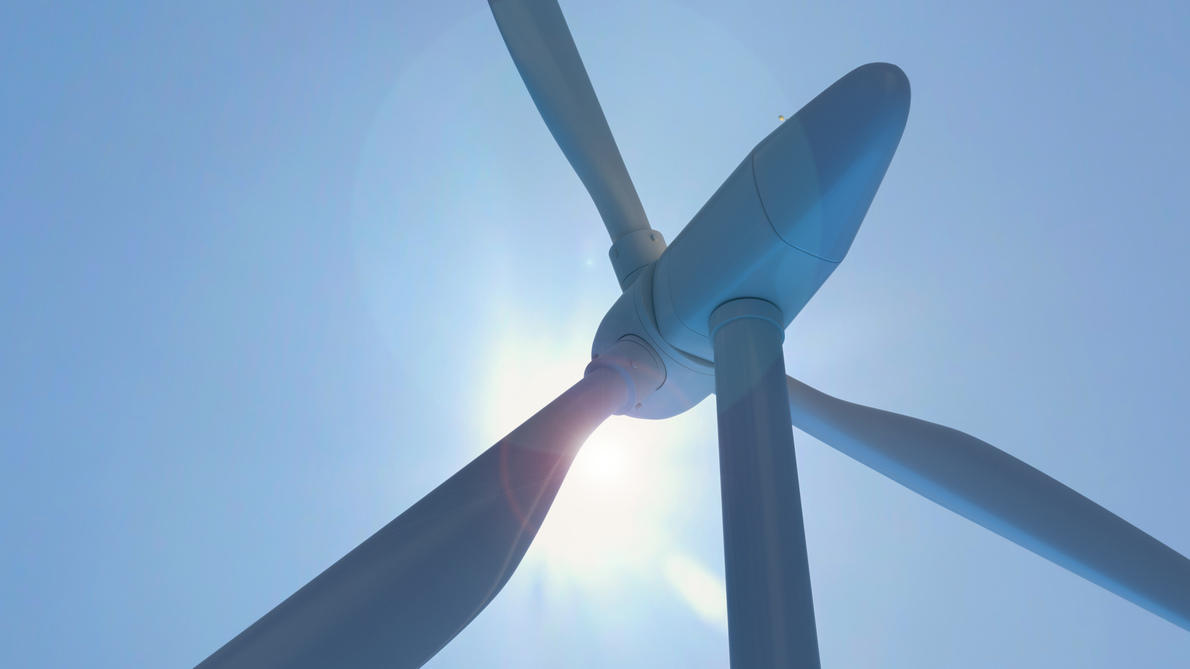 Supporting the energy transition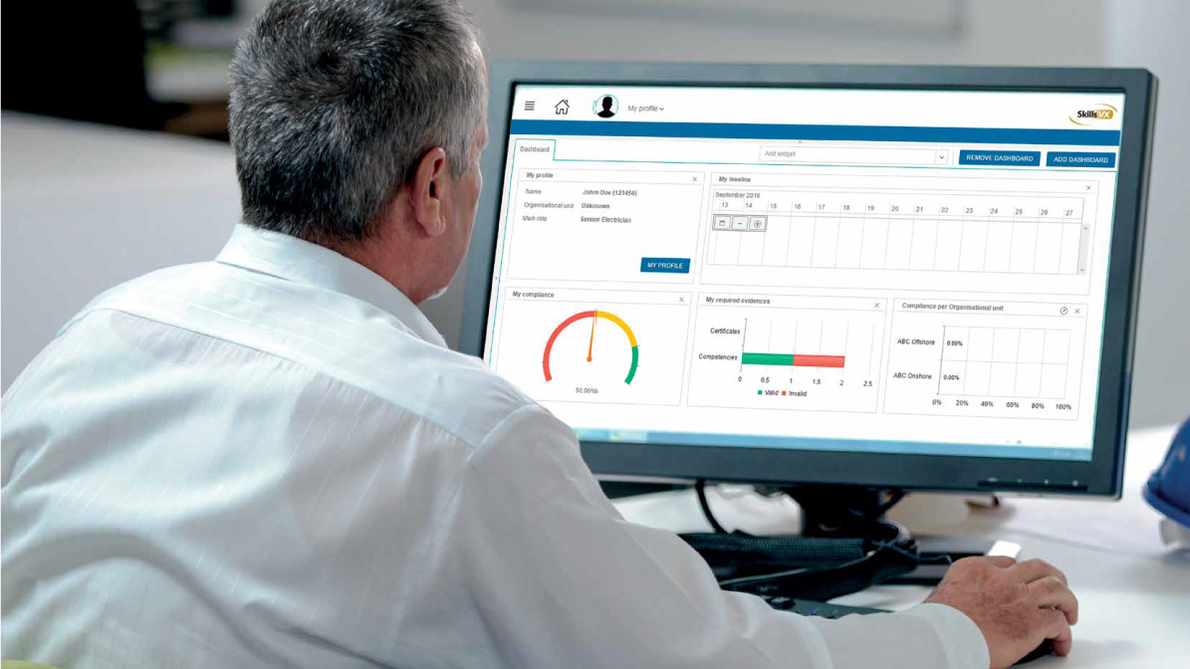 Building operational competency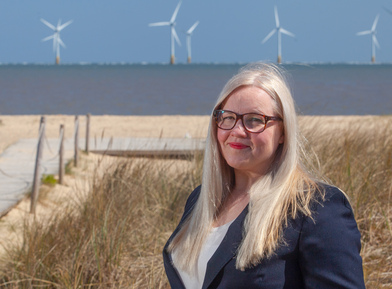 Anne Haase
Business Development Director, New Energy Services
SEND EMAIL
Alex Haynes
Head of Business Development, New Energy Services
SEND EMAIL